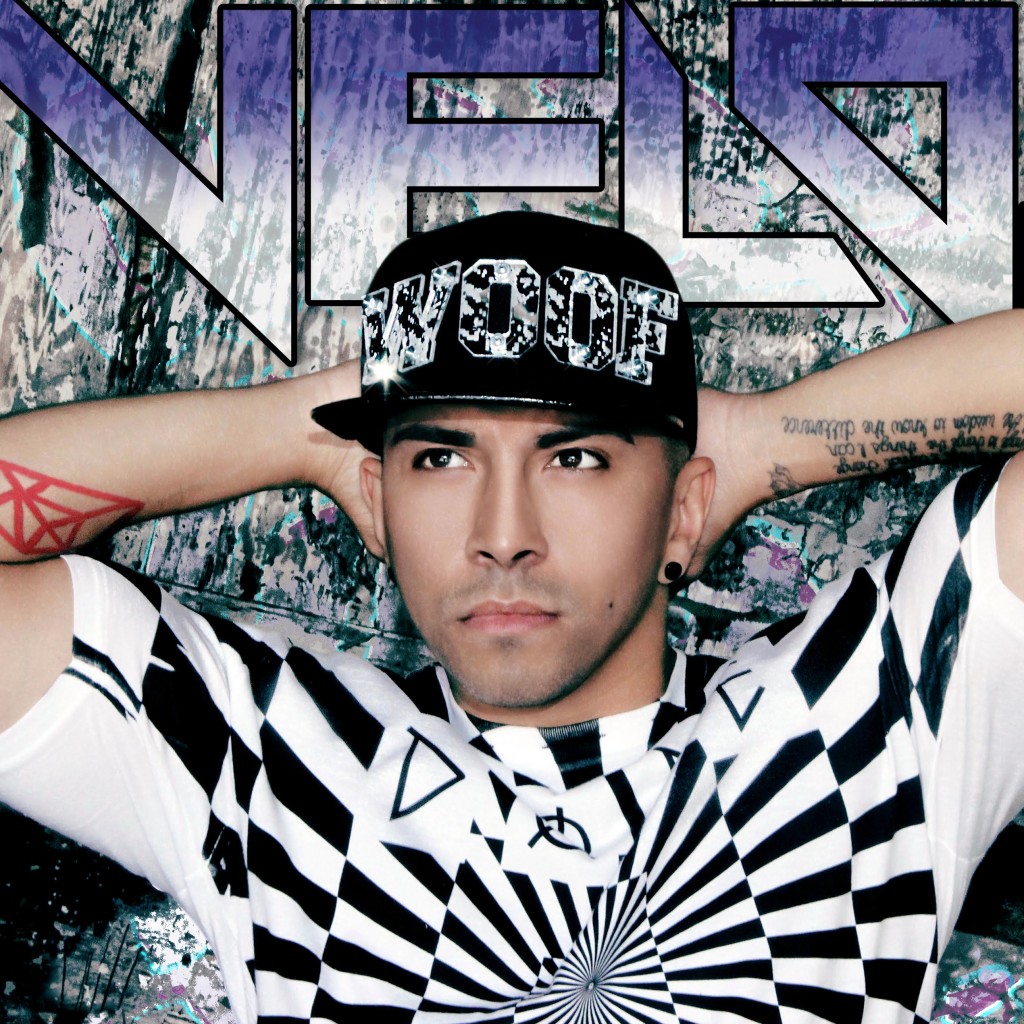 Seattle artist VELO has spent some quality time in the studio and just dropped his 3rd single, Woof, to much fanfare and excitement.  A gay hip hop club banger,  the single features remixes for almost every taste–the circuit party sound of the Jay Santos and Bret Law's Mighty Mix, the high energy Toy Armada Dub Mix, and the gritty sounds of the Craig Christensen (Craig C.) Deep Trap Blaster.
Since popping on to the Seattle gay scene after his 2011 Seattle Pride Idol win, VELO has become a well known fixture in the gay community, performing at numerous events and fundraisers.
We sat down with VELO to find out what he's been up to:
SGS: We can't believe it's been 5 years since you won Pride Idol!  With your third single now out, tell us a little about your journey since 2011.  
VELO: Honestly, its been quite the self discovering journey. Ups and down and trial and error. I even quit doing music and kinda lost myself a bit in between work, and relationships. After some hardships I took a break from performing and starting thinking about what I wanted to say as an artist. I needed to search for that person I knew I had in me. I started writing a lot, hanging out with people i admired like Manila Luzon & Pablo Hernandez. I studied Cazwell a lot because he is the reason I wanted to do music in the first place. After some time and effort I started putting myself out there and now I have WOOF out which is an indication of everything I worked hard to be.
SGS: Tell us about one of your crazier moments… 
VELO: Haha. Well craziest was making a trip to LA last summer to visit and I stayed with Manila Luzon and her partner Mic. I lived the LA fantasy for a weekend and met Pablo Hernandez & Rhea Litre. Needless to say it was a crazy sexy cool weekend man – I never kiss and tell tho. 🙂 That trip tho was the trip that lit the fire under my ass to get the new VELO out there.
SGS: Who inspires you?  Any role models you look up to?
VELO: On a larger scale, Jennifer Lopez and Drake are my biggest influences. Who I study and look up to are the friends I've made that are doing what I want to do. Manila Luzon, Pablo Hernandez, Rhea. They are constantly working, putting out music, traveling and don't stop regardless of hateful comments or criticism. I look up to Cazwell because he is the type of artist I would love to be one day. A gay hip hop legend. Ive had the pleasure of opening up for him years ago and have hung out with him a few times and that dude is such a funny sexy confident guy. I would love to be like him one day.
SGS: What advice would you offer to other local artists?
VELO: Don't stop man. Fuck what others say. I would also say don't be so stuck on your ways and vision to the point that you don't see the business and strategic planning behind music.
SGS: What's next for VELO?
VELO: I'm working on tons of music right now. I have a remix video of my single TWINK (Wayne Numan mix) coming out 8/18. I also have a couple of duets out next year that I hope people will like. Be on the look out for one with Pablo Hernandez and another with Rhea Litre!
Woof was produced by Atlanta's DJ Pistol and is available NOW on iTunes and more:
iTunes Link: https://itunes.apple.com/us/album/woof-ep/id1129439212
Traxsource Link: http://www.traxsource.com/title/650609/woof
Beatport Link: https://www.beatport.com/release/woof/1805569
The accompanying music video for Woof has guest appearances from drag superstars Manila Luzon and Rhea Litré, as well as Andrew Christian underwear model Pablo Hernandez.  Check  it out below!
(Visited 5 times, 1 visits today)