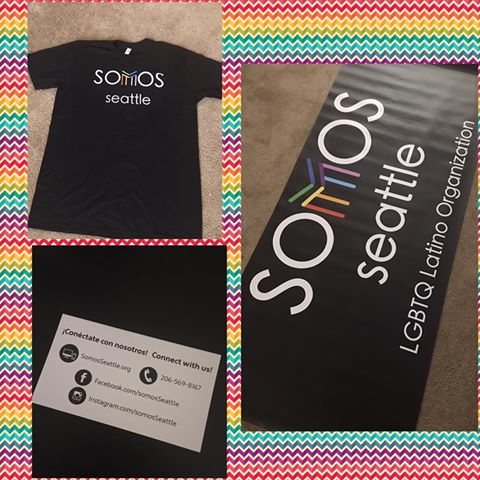 It's been around since 1991 as a community resource for the area's LGBTQ Latinx community but Seattle's ENTRE HERMANOS isn't the only game in town for queer Seattlites from Spanish speaking cultures. Reflecting Seattle and Washington State's growing and diverse Latinx population, a new community group for Seattle's LGBTQ people of Latinx descent has just been created. SOMOS, which is Spanish for "we are" has stated their mandate as:
"Somos is a socio-political group for LGBTQ Latinx folks. Our goal is to create community, share resources and foster learning to engage in collective action."

"Somos es un grupo sociopolítico para las personas LGBTQ Latinas. Nuestra meta es crear comunidad, compartir recursos y promover el aprendizaje para tomar acción colectiva."
The group has already organized two upcoming events. The first one is an introductory kick-off mixer scheduled for next Thursday, March 23 from 6:30 pm to 9:30 pm at Montis Grill, 4864 Beacon Avenue South on Beacon Hill. More info from the FB invite:
Únete a celebrar el lanzamiento de Somos Seattle, nueva organización para Latinos LGBTQ.

This is the launch event for SOMOS, a new Latino LGBTQ organization.

Happy Hour prices, everyone is invited!
Precios de descuento, evento para todas las edades.

Join us!
¡Acompáñanos!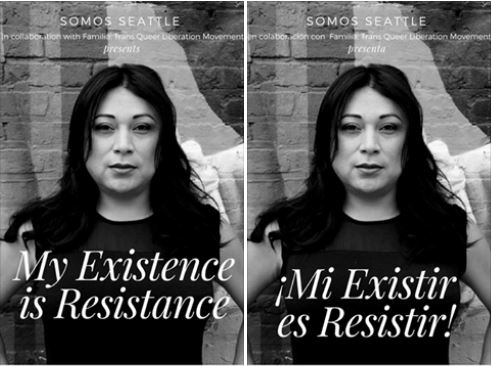 Just a week or so later, on Saturday, April 1, 2017 SOMOS will host their first community forum/conversation, with trans Latinx activist Jennicet Gutiérrez at Gay City, 517 East Pike Street. This event is a collaboration with Familia: Trans Queer Liberation Movement to create and promote community awareness about queer Latinx people.
More:
Evento gratuito y para todas las edades.

Ven a conversar con Jennicet Gutiérrez , activista Trans Latina Indocumentada. Nos contara sobre su vida, triunfos y obstáculos; al igual que de su trabajo organizando a otras personas trans e indocumentadas.

Join us for an evening conversation with Jennicet Gutiérrez , an undocumented trans Latina activist. She will discuss her life success, challenges and inspire us with her work with Familia: Trans Queer Liberation Movement.

Free event – Everyone is welcome!
(Visited 10 times, 1 visits today)