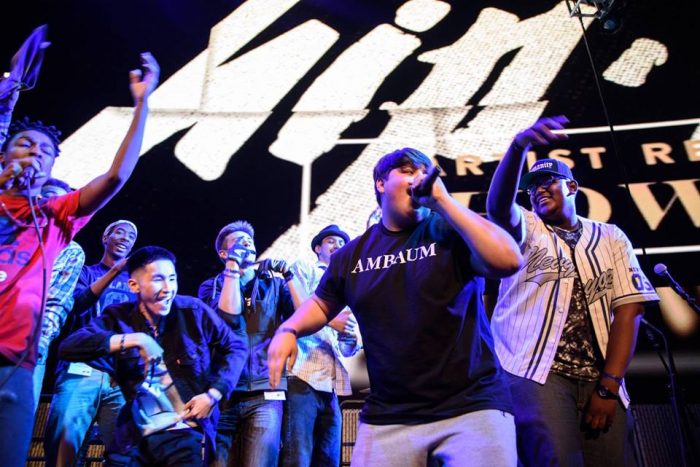 Looking for fun, free, family friendly events that offer up diversity and opportunities for youth while taking in the splendor of MoPOP's GORGEOUS Sky Church space with the possibility of Macklemore & Ryan Lewis maybe lurking around with other area music stars?
WE'VE GOT JUST THE RIGHT EVENT FOR YOU, THIS FRIDAY AUGUST 18TH!!!
CHECK IT OUT!!!
THE RESIDENCY SHOWCASE AT THE MUSEUM OF POP CULTURE ON AUGUST 18
42 Teen Artists Take the Stage in Hip Hop Residency Final Performance 
SEATTLE – On Friday, August 18, more than 40 young artists from the greater Seattle area will take the stage at MoPOP's Sky Church to present their final performance capping off a three-week intensive hip hop summer residency. Presented in partnership with Arts Corps, Macklemore & Ryan Lewis, and MoPOP, The Residency is designed exclusively for rising teen artists from underserved communities. Aiming to directly address the access barriers many youth and families face when asked to choose between paying for an experiential learning opportunity beyond their means and getting a summer job, this residency is an opportunity to provide young artists with a high-quality arts experience that supports pursuing artistic development and provides compensation for their talent.
Now in its third year, former residency artists have gone on to compete in MoPOP's Sound Off! competition and performed at festivals and venues throughout the region including Timber Music Festival, Upstream, Bumbershoot, and others. This year's group includes youth ranging in age from 16 to 19 years-old. The Residency showcase is free and open to the public and will feature special guest appearances.
(Visited 1 times, 1 visits today)