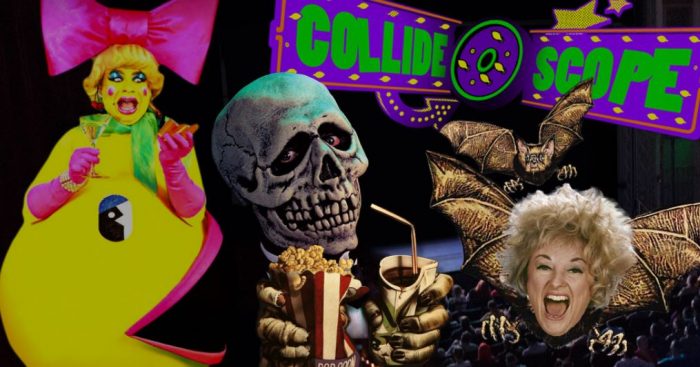 Yes, it's here!
The 6th night in Halloween Weekend Festivities!
Aren't you just sick of it by now?
If not, there are some fun spooky event options for tonight including the biggest/best one:
Collide-O-Scope Halloween with Special Guest Ms. Pak-Man
Pay to get in. Pray to get out! Collide-O-Scope returns for their 2nd annual big big Halloween Night extravaganza! As Seattle's premiere purveyors of film and video mash-up, montage, music, and mayhem, Collide-O-Scope will make your Halloween a night to dis-member with their frightfully fun fest of found-footage phantasmagoria filled with gruesome sights and hilarious delights. Plus PRIZES for the best costumes, and a special live performance from our guest Ms. Pak-Man. Nothing you have ever witnessed before has prepared you for such sheer, shocking fun!
Tuesday, October 31, 2017
(Visited 1 times, 1 visits today)