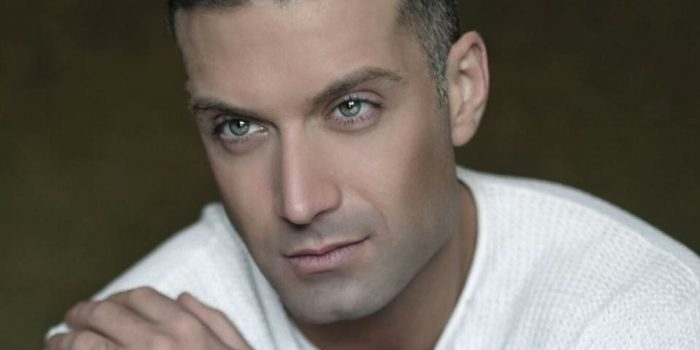 Actor and activist Omar Sharif Jr. opened up in an op-ed for Hornet titled A Voice for the Voiceless: Amidst a Brutal Crackdown, This Gay Egyptian Looks for Hope. The piece shares what it's like being a gay Egyptian in the public eye and the weight it carries both in the United States and in Egypt.
Quote highlights include:
On being a public figure and coming out:

"When I came out in 2012, I wanted to use my status as a relatively public figure — grandson of two of Egypt's most beloved celebrities — to push LGBTQ acceptance through what I then assumed would be our darkest hour. Unfortunately, since then conditions have only worsened, and the country is now gripped by a brutal crackdown against some of its most vulnerable citizens."

His advice for youth in Egypt:

I can't tell the young gay Egyptians who message me to come out en masse; I don't want them to be cannon fodder for my ideals. I can't even tell them to come out to their own families; few of them had the liberalizing experiences my grandparents did, working on movies with people from all walks of life. So I tell them to be safe, to be careful, to hang on.
Here's the opening to his piece:
Every morning I wake up to an inbox flooded with disturbing and disheartening messages out of Egypt. The messages come from friends and strangers alike, members of the gay Egyptian community I left behind five years ago when I came out as gay and withdrew from the country, hounded by threats of violence, intimidation and even death. The message writers are desperate to do what I did: escape a country gripped by an outbreak of homophobic persecution. Failing that, far too many of the writers say, they want to escape their lives. I do not know what to tell them. I would like to offer them hope. I would like it not to be false hope.
Read The Whole Article:  A Voice for the Voiceless: Amidst a Brutal Crackdown, This Gay Egyptian Looks for Hope. 
Tags: Gay Arab, Gay Egypt, Gay Equality Egypt, Gay Muslim, hornetapp.com, Omar Sharif Jr