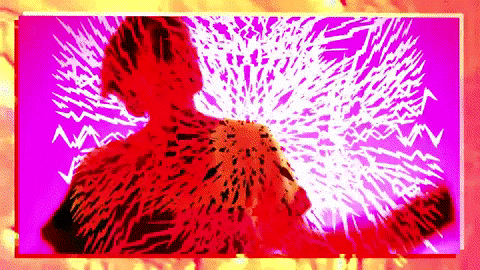 Watch + Share Here
Track Appears on Forthcoming Album 
White Is Relic/Irrealis Mood Out March 9
US Tour Begins March 10
Today, of Montreal have released the video for their song "Plateau Phase/No Careerism No Corruption." The track appears on their forthcoming album White Is Relic/Irrealis Mood out March 9, 2018 via Polyvinyl Record Co. Watch and share "Plateau Phase/No Careerism No Corruption" here and pre-order the album here.
Kevin Barnes says that ""Plateau Phase/No Careerism No Corruption" started out as a song I wrote for Janelle Monáe last summer called "Fucked In Your Driveway". We worked on it together one magical day in her laboratory at Wondaland but nothing really happened with it, so I reworked it into something very different for my own album. Lyrically, I pulled inspiration from Multiverse Theory, the writings of Wilhelm Reich and the economist Guy Standing, Eastern European party culture, and Bluets by Maggie Nelson, as well as my burgeoning new love affair with a woman of mystery and magic. We shot the video in Atlanta at an art/performance space called Rowdy Dowdy one chilly winter day this January. It was directed/edited by Christina Eleni Schneider and costumed by Taber Lathrop, Elizabeth Wheeler and David Barnes and I wore an outfit created by AC Carter."
Musically, White is Relic/Irrealis Mood draws inspiration from extended dance mixes used for pop singles during the 80's. "I used that template with these tracks, I wanted them all to feel like the extended "club edit" of album tracks" says Barnes. Abandoning familiar approaches to recording used on recent of Montreal albums, Barnes decided instead to work alone or remotely with collaborators. Composer Zac Colwell contributed saxophones and synths to most of the songs. Also enlisted were long time collaborators, and of Montreal touring members, Clayton Rychlik and JoJo Glidewell.
Tour Dates:
03/03 – Mexico City, Mexico @ NRMAL
03/10 – Savannah, GA @ Ships Of The Sea Museum @ Savannah Stopover
03/22 – Athens, GA @ 40 Watt Club $
03/23 – Carrboro, NC @ Cat's Cradle $
03/24 – Richmond, VA @ The Broadberry $
03/25 – Washington, DC @ 9:30 Club
03/26 – Boston, MA @ Paradise Rock Club $
03/27 – Queens, NY @ Knockdown Center
03/28 – Philadelphia, PA @ Union Transfer
03/29 – Millvale, PA @ Mr. Smalls Theatre $
03/30 – Cleveland, OH @ Beachland Ballroom $
03/31 – Pontiac, MI @ Crofoot Ballroom $
04/01 – Kalamazoo, MI @ Bell's Eccentric Café $
04/02 – Milwaukee, WI @ Turner Hall $
04/03 – Minneapolis, MN @ Cedar Cultural Center $
04/04 – Des Moines, IA @ Wooly's $
04/05 – Chicago, IL @ Thalia Hall $
04/06 – Cincinnati, ON @ The Woodward Theater $
04/07 – Chattanooga, TN @ Revelry Room $
04/24 – Asheville, NC @ The Grey Eagle #
04/25 – Nashville, TN @ Basement East #
04/26 – Tulsa, OK @ Cain's Ballroom #
04/27 – Kansas City, MO @ recordBar #
04/28 – Denver, CO @ Bluebird Theater #
04/29 – Salt Lake City, UT @ Urban Lounge #
04/30 – Garden City, ID @  Visual Arts Collective #
05/01 – Seattle, WA @ Neumos #
05/02 – Portland, OR @ Wonder Ballroom #
05/03 – Berkeley, CA @ UC Theatre #
05/04 – Los Angeles, CA @ Teragram Ballroom #
05/05 – San Diego, CA @ SOMA #
05/06 – Phoenix, AZ @ Crescent Ballroom #
05/07 – Albuquerque, NM @ Sister #
05/08 – Fort Worth, TX @ Shipping and Receiving #
05/09 – Austin, TX @ Mohawk #
05/10 – New Orleans, LA @ The Howlin' Wolf #
05/11 – Memphis, TN @ 1884 Lounge @ Minglewood Hall #
05/12 – Birmingham, AL @ Saturn #
06/28 – 07/02 – Barcelona, Spain @ Vida Festival
$ w/ Mega Bog
# w/ Locate S,1
of Montreal Links:
Website
Facebook
Twitter
Instagram
(Visited 1 times, 1 visits today)