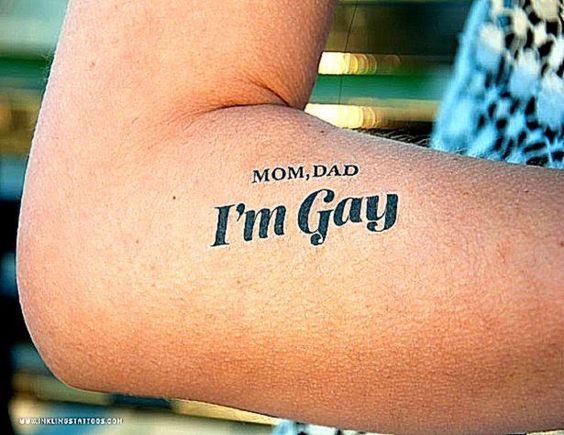 For all you tattoo enthusiasts….you can bop back and forth to this and Hempfest all weekend…
You know you wanna.
Seattle Tattoo Expo Celebrates Tattoo Artistry And Culture This Weekend At 17th Annual Event, 

August 17-19
Weekend festivities include ink, tattoo seminars, live music, burlesque,
food and beverage, and so much more at Seattle Center
WHAT:
Seattle Tattoo Expo
Get inked, see the beautiful artwork of over 200 artists, and take in all that is Seattle tattoo culture and history at the 17th annual Seattle Tattoo Expo. Hosted by Seattle's internationally recognized shop Hidden Hand Tattoo, the Expo offers access to the leading artists in tattooing both locally and from around the world. New this year, due to popular demand, the Expo will take place in Seattle Center's spacious Exhibition Hall, accommodating more artists and more guests, more comfortably.
WHEN:
Friday
 – 
2:00 p.m. – 10:00 p.m.
Saturday
 – 
12:00 p.m. – 10:00 p.m.
Sunday
 – 
12:00 p.m. – 8:00 p.m.
*complete event schedule below
WHERE:
Seattle Center's Exhibition Hall
WHAT CAMERAS/MEDIA CAN EXPECT TO SEE:
A brand new location for this long-standing Seattle tradition – now in the Exhibition Hall at Seattle Center, you can expect more space, more artists, and more tattoos
The Mainstage hosts live music and comedy, tattoo contests, burlesque entertainment, and more, all weekend long
People getting tattoos by some of the best artists in the business
Contestants line up all weekend to be judged for their tattoos and bragging rights! Categories range from best portrait, best cover up, large color and large black and grey to best religious, best pin up, and of course each day's tattoo of the day.
WHO/WHAT TATTOO ARTISTS WILL BE THERE
Seattle Tattoo Expo makes it possible to have access to the very best tattoo artists in the world right in your backyard for one weekend each year. By invite only, you will find such sought-after artists as Jeff Cornell (Hidden Hand Tattoo, Seattle); Shawn Barber (Memoir Tattoo, Los Angeles); VyVyn Lazonga (Madame Lazonga's Tattoo, Seattle), Takashi Matsuba (New York), and dozens of others. Find the full list of artists here: 
SeattleTattooExpo.com/artists
WHAT LIVE ENTERTAINMENT WILL BE THERE
Expect live music throughout the full weekend, featuring performances from Patrick Galactic, Annie Ford and Gus Clark, and Aaron Semer.
The Expo will also feature burlesque performance from Seattle's top talents including "Miss Exotic World 2018 – The Reigning Queen Of Burlesque" Inga Ingenue, Faggety Randy, J. Von Stratton, and more; daily tattoo contests like "Best Portrait," "Worst Tattoo," and "Tattoo Of The Day" judged by notables from the tattoo community; and live comedy from El Sanchez.
SEMINARS, SHOPPING, FOOD/BEVERAGE
The Expo features two seminars: "Black & Grey" with local artist Bryan Childs of Spidermonkey Tattoos in Olympia, WA and "Skull Painting from Reference" with Shawn Barber of Memoir Tattoo in Los Angeles. The popular Vendor Village returns for shopping and attendees can plan to eat and drink on-site as a Beer Garden and a variety of food and beverage options will be available for purchase as well.
FULL EVENT SCHEDULE
Friday August 17
3:30
 Contest – Small Color
4:00
 Music – DJ Hellbound
5:00
 Contest – American Traditional
6:00
 Contest – Best Skull
8:00
 Music – Patrick Galactic
9:00
 Contest – Best of Show
(
12:00 p.m. – 10:00 p.m.
)
1:00 – 4:00
 Seminar – Black & Grey with Bryan Childs
4:00
 Music – DJ Hellbound
5:00
 Contest – Worst Tattoo
7:00
 Contest – Best Body Suit
8:00
 Music – Annie Ford & Gus Clark
9:00
 Contest – Best of Show
1:00 – 4:00
 Seminar – Skull Painting from Reference with Shawn Barber
1:30
 Contest – Black and Grey
3:00
 Contest – Large Color
7:00
 Contest – Best of Show
TICKETS:
$20-$50 – ON SALE NOW
$20 – day pass (
Friday
, 
Saturday
, or 
Sunday
)
$50 – full weekend pass (
Friday
 through 
Sunday
)

SOCIAL:
#SeattleTattooExpo18
(Visited 12 times, 1 visits today)