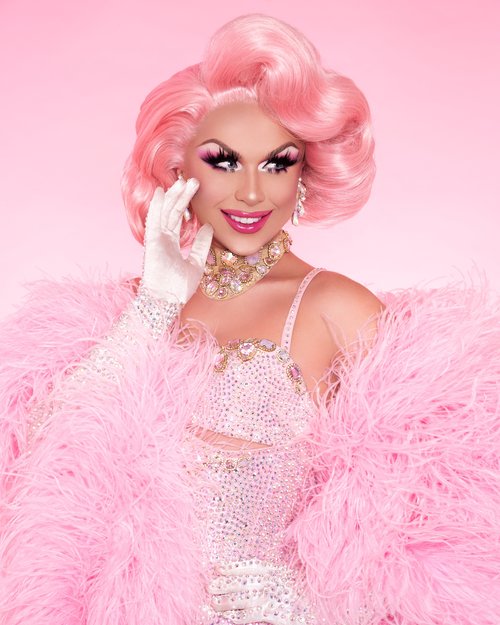 Heads up! Sassy RPDR Season 2 star TATIANNA was scheduled to make a special appearance at Queer/Bar's weekly MX. show this Friday, September 14th, but a family emergency nixed those plans. But, another RuPaul gal will be stepping in: from Season 9 the vivaciously charming FARRAH MOAN will "Werq the Runway".
More info and tix link!
*IMPORTANT UPDATE!* 
Queer/Bar is blue to announce that Tatianna has to cancel her guest appearance this Friday (Sept 14th) due to a family emergency. Big love and condolences to Tatianna, we will be releasing a reschedule date soon. However we never want to let our patrons down! We are pleased to announce that Farrah Moan will be joining the Mx. Cast this Friday for Werq The Runway!
Mx. Show welcomes the un-clockable RPDR Season 9 Star Farrah Moan to Queer Bar for ONE NIGHT ONLY | Sept 14th at 9pm | after the show it's time for our first ever runway walk-off ! So bring out your inner diva – strike a pose, and WERQ THE RUNWAY! | then get ready to dance until 2am!
5pm – Queer Bar opens
8pm – cover starts
9pm – VIP Tables must be claimed
9:30pm – show begins
10:45pm – runway walk-off with prizes, dance party begins
11:00 pm – Meet & Greet with Farrah Moan
Mx. Show is hosted by La Saveona Hunt, with Stacey Starstruck and Visage LaRue | shows every Friday at 9.30pm
(Visited 1 times, 1 visits today)