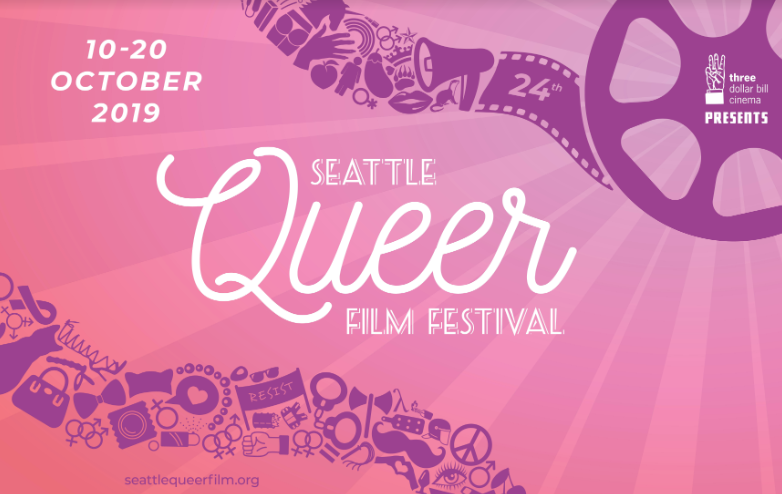 It's live, the website with all the scheduled films and events for the 24th Seattle Queer Film Festival produced by Three Dollar Bill Cinema and happening October 10th through the 20th. This year's line-up features 155 films (43 feature length and 106 shorts) with 58% directed by women. Go HERE to check out the films and snag those passes and tickets!
"Throughout this year's festival, we reflect on the last 50 years since the Stonewall Riots, where queer rights are today, and the vast amount of work we have to do for the future," said Ben McCarthy, Executive Director of Three Dollar Bill Cinema. "We're proud to bring to Seattle a variety of authentically queer stories that would otherwise go unseen without this festival. It's important, now more than ever, to provide a space for the LGBTQ2+ community to come together to see themselves reflected on screen, especially when our rights and protections are being threatened daily at home and all over the world."
"We are excited to bring a wide spectrum of LGBTQ2+ stories from near and far, with local films like GOOD KISSER and SEATTLE'S QTPOC MUSIC SCENE. For SQFF24 we are featuring a record number of films from Latin America and twelve short film programs including QUEER YESTERYEAR, which reflects upon queer history," said SQFF24 Festival Director Kathleen Mullen. "We have something for everyone — from the World Premiere of Seattle-made film NO DOMINION: THE IAN HORVATH STORY, to the Queer Palm winner and Cannes Film Festival Best Screenplay, the sumptuous PORTRAIT OF A LADY ON FIRE."
The festival will take place mainly on Capitol Hill this year, bringing the festival back to its roots in Seattle's historically queer neighborhood.
Full festival program and online ticket sales launch September 10 at https://seattlequeerfilm.org 
Tickets and passes also available through the festival box office located at SQFF24 HQ at Gay City: Seattle's LGBTQ Center at 517 E. Pike St, Seattle, WA 98122. Pre-Festival Box Office hours are: 

Wednesdays, 4:00 – 8:00 p.m.: 9/11, 9/18, 9/25, 10/2
Saturdays, 11:00am – 3:00 p.m.: 9/14, 9/21, 9/28, 10/5
Monday, 10/7 through Wednesday, 10/9: 4:00 – 8:00 p.m.

Film venues include Gay City: Seattle's LGBTQ Center, Northwest Film Forum, SIFF Cinema Egyptian, and the Museum of Pop Culture (MoPOP)
Here's more info on Opening and Closing Galas and the 2 Centerpiece Films:
GALAS & CENTERPIECES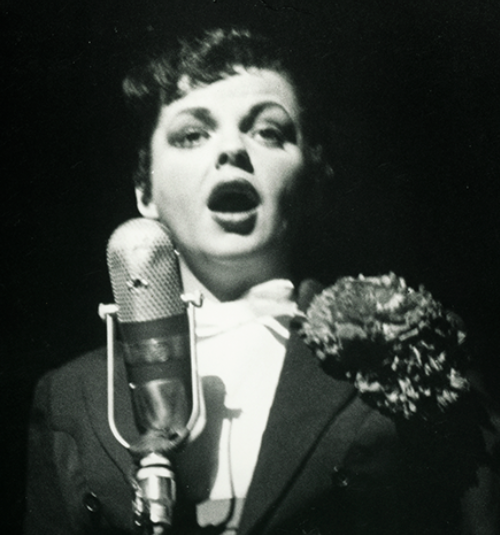 Opening Night: SID & JUDY
Thursday, October 10, 6:30 p.m., SIFF Cinema Egyptian
Director: Stephen Kijak; USA, 2019
Northwest Premiere
Expected Guests: Director Stephen Kijak scheduled to attend
Opening Night Gala Party following the film at the Rainier Chapter House
Director Stephen Kijak (WE ARE X, NEVER MET PICASSO) has uncovered never-before-seen recordings, photographs, and insights from the archives of Judy Garland's third husband, producer Sid Luft (A STAR IS BORN and The Judy Garland Show), based on his memoir "Judy & I: My Life with Judy Garland."
First-person accounts of Garland's career and Sid and Judy's tumultuous marriage are narrated by Emmy winner Jon Hamm (Mad Men) and Academy Award nominee Jennifer Jason Leigh (THE HATEFUL EIGHT, Atypical) in this documentary from Showtime. Judy Garland's status as an icon for the whole LGBTQ2+ community—her death may even have partly inspired the Stonewall riots—is highlighted through her queer following, including transgender activist and Stonewall veteran Miss Major.
SQFF24 Opening Night Film & Party is sponsored by Vulcan Productions.
Closing Night: PORTRAIT OF A LADY ON FIRE
Sunday, October 20, 7:00 p.m., SIFF Cinema Egyptian
Director: Céline Sciamma; France, 2019
Seattle Premiere
Closing Night Gala Party following the film at Queer/Bar
Desire can be a powerful force, capable of consuming the heart like a roaring fire. Set in 18th century France, PORTRAIT OF A LADY ON FIRE follows Marianne, a young painter commissioned to undertake the wedding portrait of reluctant bride-to-be, Héloïse.
Pretending to be her companion, Marianne discreetly observes her muse by day and secretly paints her by night. The intimate moments they share during their daily walks along the beach spark the flames of a passionate romance that defies their fate, which has been imposed on them by the norms of their conservative and repressive society.
Winner of the Queer Palm and the Best Screenplay prizes at the 2019 Cannes Film Festival, out lesbian director Céline Sciamma (WATER LILLES, GIRLHOOD, AND TOMBOY, Best Narrative, SQFF 2011, and co-writer of BEING 17) wraps us in an elegant and seductive canvas, where each frame of the film becomes a stunning work of art, thanks to its breathtaking cinematography. Noémie Merlant and Adèle Haenel deliver monumental but nuanced performances, freely inhabiting the fascinating female-centric world Sciamma constructs. An arresting and provocative drama, PORTRAIT OF A LADY ON FIRE is one of the most beautiful and fervent romances in recent years, one that everyone will fall in love with.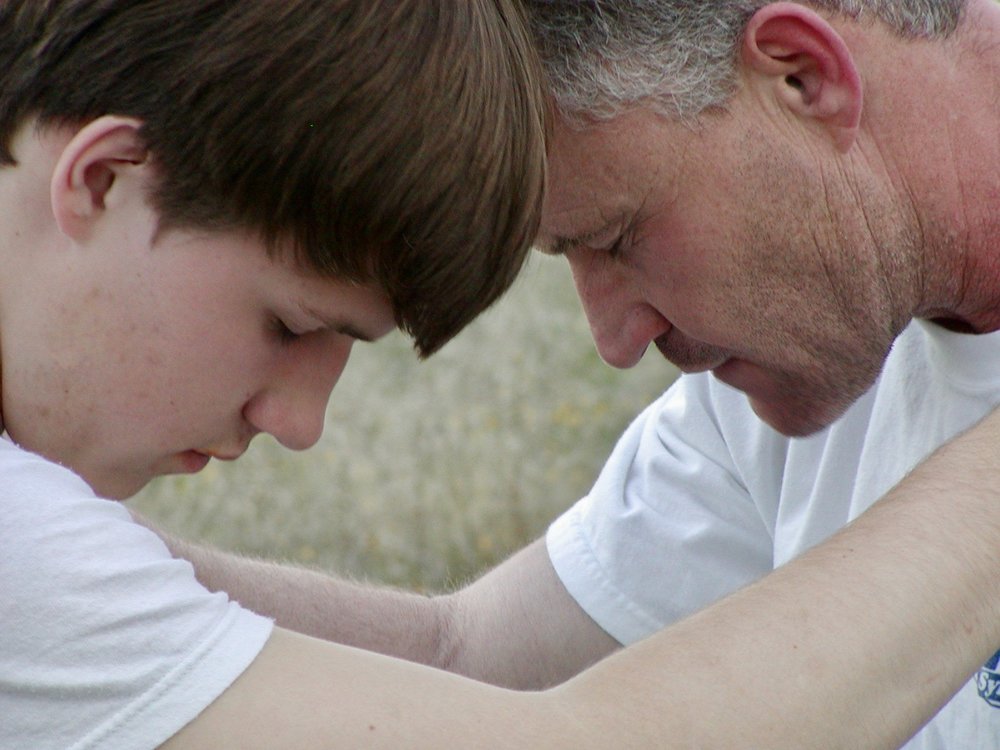 Documentary Centerpiece: FOR THEY KNOW NOT WHAT THEY DO
Sunday, October 13, 7:00 p.m., SIFF Cinema Egyptian
Director: Daniel Karslake; USA; 2019
Seattle Premiere
Expected guests: director Daniel Karslake and other special guests scheduled to attend
Centerpiece Gala Reception to precede the film at a TBA location
FOR THEY KNOW NOT WHAT THEY DO weaves together stories on the national political stage and in the homes of four families caught in the crossfire to show how both church and state distort doctrine to justify continued resistance to LGBTQ2+ equality.

Equal parts tear-jerking and affirming, this update of his award-winning 2007 feature FOR THE BIBLE TELLS ME SO (Grand Jury Prize, Sundance; Audience Award for Best Documentary; SIFF), documentarian Daniel Karslake summarizes the last twelve years of conservative Christian efforts to undermine LGBTQ+ rights.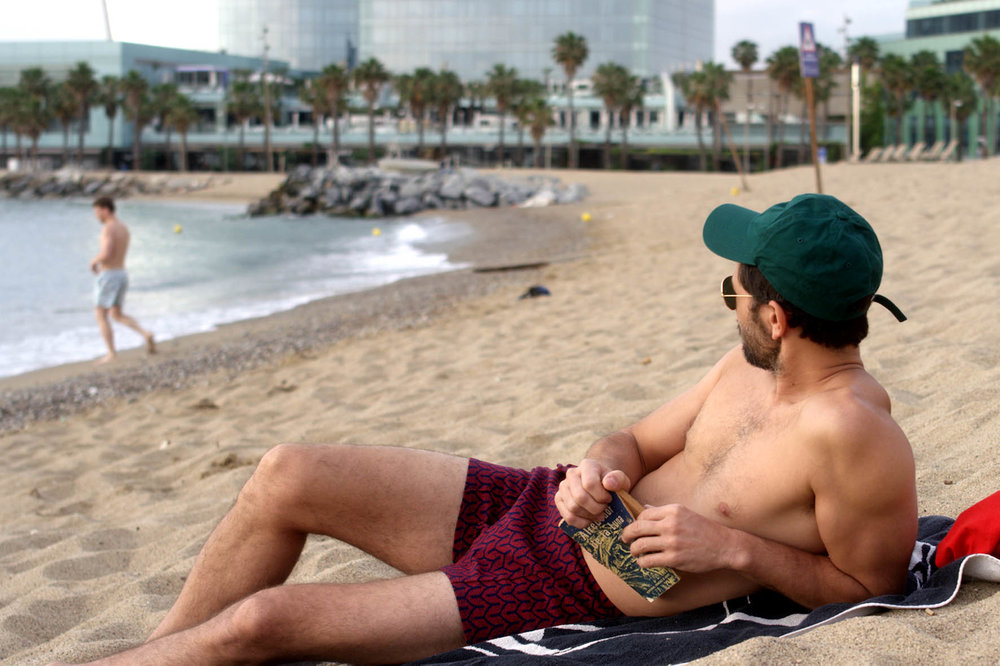 Narrative Centerpiece: END OF THE CENTURY
Wednesday, October 16, 7:00 p.m., Northwest Film Forum
Director: Lucio Castro; Argentina; 2019
Seattle Premiere
Expected guest: director Lucio Castro scheduled to attend
Centerpiece Gala Reception to precede the film at Poquitos Capitol Hill
Ocho (Juan Barberini), a thirtysomething Argentinian poet, is cruising the streets and beaches of Barcelona when he spots Javi (Ramón Pujol), a brawny Spaniard living in Berlin. A series of chance encounters leads to a revelatory one-night stand, Javi discloses something that causes the film to dive into the past.
Through fascinating temporal shifts, the film explores the possibilities of what was, what could have been, what is, and what might be. END OF THE CENTURY (Jury Prize for Best First Feature, Frameline) delivers an emotional and erotic exploration of relationship what-ifs driven by the uncertainties of romantic connection, the challenges of long-term commitment, and the allure of personal freedom.
(Visited 2 times, 1 visits today)