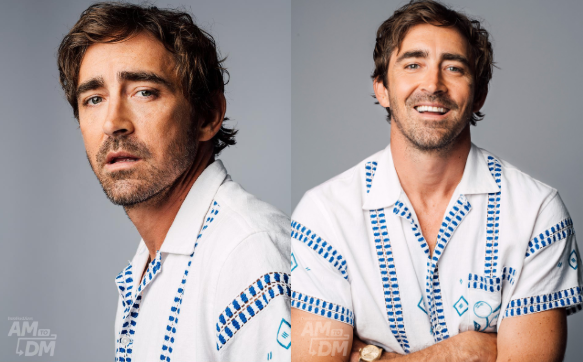 We've loved dreamy actor Lee Pace for EONS! Obviously for his adorable and prematurely canceled cult television series PUSHING DAISIES but also for his moody and debonair role in Tarsem Singh's film THE FALL (another cult favorite!)
He was also in those awful Hobbit movies, but we'll pretend that didnt' happen.
You can check out Lee in this recent interview for BuzzFeed News where he talks about all sorts of stuff including his coming out and hopeful wishes for a Pushing Daisies reunion film.
Highlights below!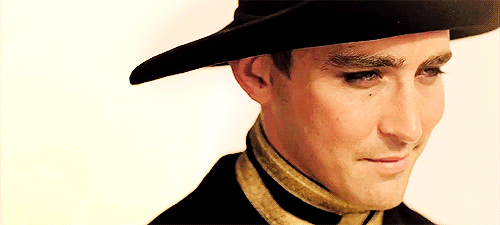 On the possibility of a 'Pushing Daisies' reboot:

"Whenever I get together with Bryan Fuller we kind of talk about how great it would be to get the gang back together. Yeah, it'd be so much fun."

On filming 'Driven' in Puerto Rico when Hurricane Irma and Hurricane Maria devastated the island:

"Right before we started shooting Hurricane Irma hit Puerto Rico, and then we got five days in and Hurricane Maria hit, and it was just insanely destructive to that island. We shut down for a month – we all went home and I was convinced we were not going to be able to finish the movie. But when we got back, that Puerto Rican crew was just the most hardworking, problem-solving people I have ever met in my entire life, and they were eager to keep making the movie and so were we…it was a real kind of moment of perspective. Like, here we're making a movie about car manufacturing – things don't quite go his way – but there are people around us that need to get ice back home, they need to get fuel back home for their generators, they need to rebuild their houses and take care of their families. So it was a real privilege to be a part of that moment in Puerto Rico's history."

On how things have changed for him since publicly coming out:

"I don't know what to say about it because it really didn't feel like that much of a change… I'm 40 years old, I've been who I am my whole life."

On whether he believes it's possible to be a celebrity and have a private life:

"Always, you've got a choice. You choose how to conduct yourself in your personal life and how to conduct yourself on your social media life. That doesn't ever go away. I certainly don't feel any pressure to be someone I'm not on social media or expose things about my life that I don't particularly want to. We've always got a choice."

AM to DM by BuzzFeed News airs live every weekday on BuzzFeed News via Twitter and live.twitter.com/AM2DM at 10am EST. Follow along @AM2DM using #AM2DM!
About BuzzFeed News' AM TO DM
AM to DM (@AM2DM) reimagines the traditional morning show format for the way young people consume news today. Hosted by Alex Berg and Zach Stafford, AM to DM takes news and flips it on its head. Much like our Twitter timelines, AM to DM covers a wide range of news and social commentary, and has already featured newsmakers from the worlds of politics, entertainment, tech including: Patton Oswalt & Bobby Moynihan, Gabrielle Union & Jessica Alba, Kel Mitchell, Mayor Pete Buttigieg, Stacey Abrams, Sen. Cory Booker, Chrissy Teigen, Natalie Portman, Mark Ruffalo, Noah Centineo, Lin-Manuel Miranda, Terry Crews, Storm Reid, Ramy Youssef, Olivia Wilde, Viola Davis, Common, Tyra Banks, Rachel Dratch, Angela Bassett, Seth Rogen, Cast of Chilling Adventures of Sabrina, Lake Bell, Katie Couric, and Serena Williams among many others. You can find full episodes of the show at buzzfeed.com/amtodm.
(Visited 25 times, 1 visits today)