Yes, the October Monsoon Season has started in Seattle but we're strong hardy people who can brave the elements in our quests for evening fun involving booze, drag queens, go go boys/girls, cinema, live performance or just sucking on some tasty frosty milkshakes at Dicks!
Among the highlights for Friday, October 18th are the continuing screenings at the Seattle Queer Film Festival, plus the continued celebrations at Queer Bar during their Birthday Month with tonight's special appearance by RPDR star Shea Couleé . There's also Latinx fun with "Joteria" plus The Shirtless Violinist and some terrific theater options.
Check out the Calendar!
Events for October 18, 2019
5:30 PM
October 18 @ 5:30 pm – 6:30 pm|Recurring Event (See all)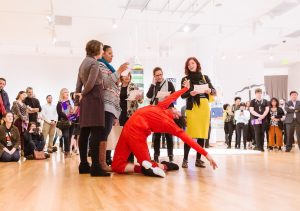 The dancing body will be used to create a temporary living homage to those that dedicated their voice to the AIDS epidemic while also celebrating the lives of those affected by it. This series of pop up performances curated by David Rue will exemplify the physical intersection of exuberance, effervescence, and resilience. Occurring monthly at […]Find out more »
6:00 PM
October 18 @ 6:00 pm – 9:00 pmThe Spheres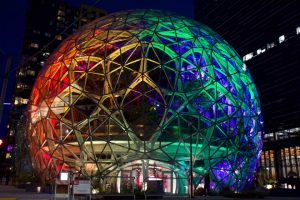 Falltacular is the QLaw Foundation's annual fundraising event and is attended by over 175 attorneys, judges, elected officials, business professionals, and community members.​ This event raises money to support public interest internships for law students, free legal services through our award-winning LGBTQ Legal Clinic, and educational programs benefiting the gay, lesbian, bisexual, and transgender community. […]Find out more »
6:30 PM
October 18 @ 6:30 pm – 9:30 pm|Recurring Event (See all)Ray Gun Lounge, 501 E Pike St
Seattle, WA 98122-3617 United States + Google Map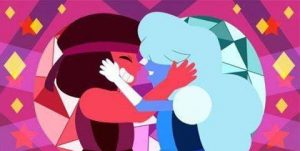 Join us every 3rd Friday for this inclusive event welcoming trans women, LGBTQ women, non-binary and genderqueer folks to Raygun Lounge.Find out more »
7:00 PM
October 18 @ 7:00 pm – 10:00 pm|Recurring Event (See all)Cuff Complex, 1533 13th Ave
Seattle, WA 98122 United States + Google Map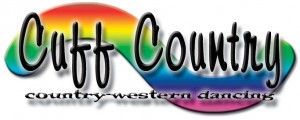 Rain Country Dance Association presents Country Dancing every Friday night at The Cuff. Lesson: 7:15pm to 8:15pm Open Dance: 7pm to 10pm 21+ The Rain Country Dance Association creates a friendly environment for GLBTQ people and friends to meet and dance in the Pacific Northwest. We support the Country-Western dance community by providing opportunities to […]Find out more »
October 18 @ 7:00 pm – 9:00 pm|Recurring Event (See all)ACT Theatre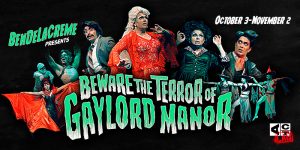 30 Shows! Oct 3 to Nov 2, 2019 Returning to haunt ACT Theatre for a third consecutive year, internationally acclaimed drag artist BenDeLaCreme is joined by an all-star cast of comedy, dance, cabaret and burlesque luminaries for a tale of Halloween horror sure to leave you howling! Pull up a seat in the heart of […]Find out more »
October 18 @ 7:00 pm – 10:00 pmCentilia Cultural Center, 1660 S Roberto Maestas Festival St
Seattle, 98144 United States + Google Map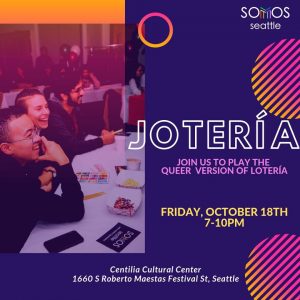 Joteria is the queer version of the lotería game. Join us for a night of fun, food and games. Event is for everyone! All ages. We will have elotes, pan dulce and drinks. Acompáñanos a jugar con orgullo el nuevo juego "Joteria". Este juego representa la intersección de nuestra comunidad LGBT y Latina. Habrá elotes […]Find out more »
October 18 @ 7:00 pm – 10:00 pmTimbre Room, 1809 Minor Ave.
Seattle, 98101 United States + Google Map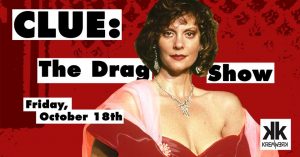 Who dun it?! Clue! The Drag Show is gonna be a wild ride of a night full of mystery! Join us as our amazing cast wows you with fun performances inspired by their favorite movie and game characters while your hosts, Skarlet Dior Black and Jane Don't, help you solve the question of the night, […]Find out more »
October 18 @ 7:00 pm – 8:30 pmOld World Tasting Room, 3861 1st Ave S, Suite A
Seattle, WA 98134 United States + Google Map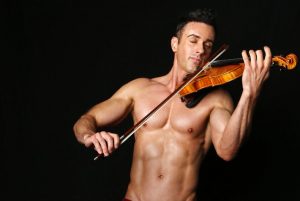 Old World Tasting Room is honored to host The Shirtless Violinist Concert & Album Release event. There will be music, entertainment, stories, and lots of wine. Please join us in supporting local talent including such phenomenal people as The Shirtless Violinist. Ticket prices include entry to the event, one glass of wine (which can be […]Find out more »
October 18 @ 7:00 pm – 9:00 pmSeattle University Campion Ballroom, 914 E Jefferson St
Seattle, WA 98122 United States + Google Map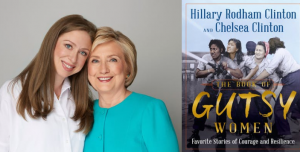 SOLD OUT! The Book of Gutsy Women: Favorite Stories of Courage and Resilience by Hillary Rodham Clinton and Chelsea Clinton A very limited number of tickets go on sale to the public at 10 a.m., Monday, September 23 $40, admits one person and includes a copy of Gutsy Women. This event does not include a […]Find out more »
October 18 @ 7:00 pm – 10:00 pmKremwerk, 1809 Minor Ave
Seattle, WA 98101 United States + Google Map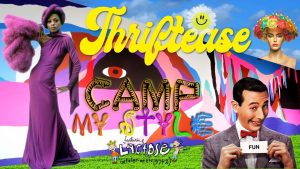 Thriftease is your seasonal celebration of local artisans, queer fashions, stylish babes, their array of beautiful bods, and clothes . . . duh. Discover one of a kind vintage finds of every shape and size; featuring clothings curated by the eyes of local look queen • Mona Real • with guest stylings by • Brandon […]Find out more »
October 18 @ 7:00 pm – 11:00 pmThe Cuff Complex, 1533 13th Ave
Seattle, WA 98122 United States + Google Map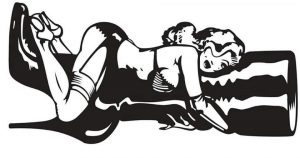 This woman centric event puts queer Leather women to the front! Women need a place that can be uplifting and empowering to them and now we have it! Every 3rd Friday at The Cuff Complex! If you are a queer woman and enjoy spending time with other queer women, you AND your queer guests are […]Find out more »
October 18 @ 7:00 pm – 11:00 pmWing Luke Museum of the Asian Pacific American Experience, 719 S King St
Seattle, WA 98104 United States + Google Map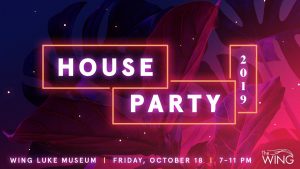 Join us at The Wing's 2nd Annual House Party! We invite you to experience an event that transcends the ordinary and deepens our sense of collective self-love. Join us in the cultural heartbeat of Seattle's Chinatown International District for The Wing's 2nd annual after hours House Party, an evening where you can explore our exhibits […]Find out more »
October 18 @ 7:00 pm – 10:00 pmMercer Estates, 6235 Airport Way S, Suite 102
Seattle, 98108 United States + Google Map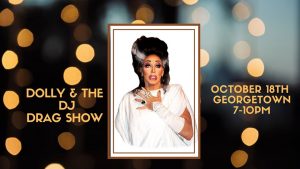 Georgetown's fun alternative to your usual weekend! Experience the 7 ft. tall Dolly Madison Drag show with DJ Al Griggs. Spend your Friday night with us drinking delicious wine accompanied by fabulous entertainment. Additionally, there will be free enlightening psychic readings by professional Root Worker Auntie Sindy (tips appreciated) #seattleurbanwineries #mercerwineFind out more »
October 18 @ 7:00 pm – 8:30 pmNorthwest Film Forum, 1515 12th Ave
Seattle, WA 98122 United States + Google Map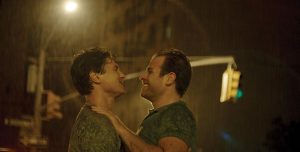 Does every relationship have an expiration date? Adam (Scott Evans, Grace and Frankie) and Marklin (Augustus Prew, Special) appear to be the perfect couple on social media. But after five years, their relationship has succumbed to financial disagreements, career path arguments, and a lack of sex, leading to questions about commitment and trust. Meanwhile, their […]Find out more »
7:30 PM
October 18 @ 7:30 pm – 10:00 pm|Recurring Event (See all)Velocity Dance Center, 1621 12th Ave
Seattle, 98122 United States + Google Map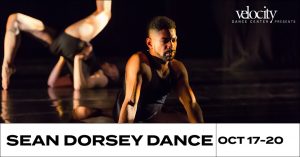 SEAN DORSEY DANCE BOYS IN TROUBLE OCT 17-20 Velocity 1621 12th Ave. Trailblazing transgender choreographer Sean Dorsey returns to Velocity for one weekend only! BOYS IN TROUBLE is a timely and urgent commentary on contemporary masculinity places a trans and queer lens onto intersectional questions of embodiment, violence, Black queer love, whiteness, shame and posturing. […]Find out more »
October 18 @ 7:30 pm – 10:00 pm|Recurring Event (See all)ReBar, 1114 Howell St
Seattle, WA 98101 United States + Google Map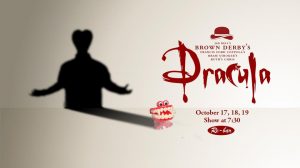 This Halloween, the Brown Derby Series presents a "Ridiculously Staged Reading" of DRACULA –or as we call it: Ian Bell's Brown Derby's Francis Ford Coppola's Bram Stroker's Ruth's Chris DRACULA! It's been years (hundred of them) since Dracula has let down his weird hair and gone out on the town. Fighting a serious case of […]Find out more »
October 18 @ 7:30 pm – 9:30 pm|Recurring Event (See all)18th & Union: an arts space, 1406 18th Ave
Seattle, WA 98122 United States + Google Map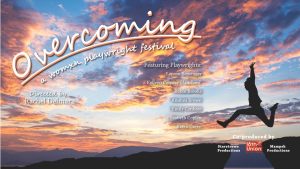 Written and produced by an all-female team of Seattle-area playwrights, Overcoming is a collection of seven short plays focused on the evolving process of confronting and conquering complex human issues such as: racism, illness, religious strife, the deification of youth, stereotypes, and grief and loss. The award-winning playwrights selected for this curated production joined forces […]Find out more »
8:00 PM
October 18 @ 8:00 pm – 12:00 am|Recurring Event (See all)Century Ballroom, 915 E Pine St
Seattle, 98122 United States + Google Map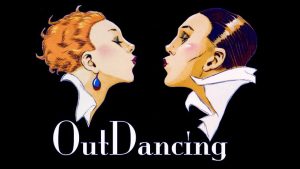 Join us Friday, August 16 for Outdancing with MC Koop! 8:00pm Line Dance Lesson $12 8:30pm-12:00am Dance $12 (FREE with Lesson) 21+ OutDancing is one of the longest running nights for the LGBTQ social dance community in Seattle and certainly the largest floor to spin around on. Owner Hallie Kuperman (MC Koop) plays something for […]Find out more »
October 18 @ 8:00 pm – 11:00 pmPalace Theatre & Art Bar, 5813 Airport Way South
Seattle, WA 98108 United States + Google Map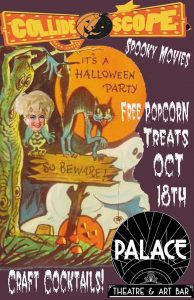 Collideoscope Rebar Has been going about as long as Bacon Strip and for Halloween they will be joining us for a special evening of spooky movies, free popcorn and treats. So come for the Georgetown Haunted tour and stay for our party. Movies, cocktails and treats all night!Find out more »
October 18 @ 8:00 pm – 9:30 pm|Recurring Event (See all)The Lumber Yard Bar, 9619 16th Ave SW
Seattle, WA 98106 United States + Google Map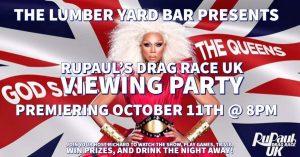 Hey The Lumber Yard Bar RuPaul's Drag Race Fans! The library is open! Please join your host Richard on Friday, October 11th for the Season Premiere of RuPaul's Drag Race UK. Show starts @ 8PM. See ya there!Find out more »
October 18 @ 8:00 pm – 9:30 pmErickson Theatre Off Broadway, 1524 Harvard Ave
Seattle, WA 98122 United States + Google Map

An original play by Hypernovas Productions coming to SEATTLE on October 18th at the Erickson Theatre Off Broadway. Tickets are $20. TIX: eggieseattle.eventbee.com —- A one-man show featuring Joshua Castille as Eddie (or as he prounounces it "Eggie"). Eggie meets with a school psychologist (Jules Dameron) and through their sessions realizes he is falling in […]Find out more »
October 18 @ 8:00 pm – 10:00 pm|Recurring Event (See all)12th Avenue Arts, 1620 12th Ave
Seattle, 98122 United States + Google Map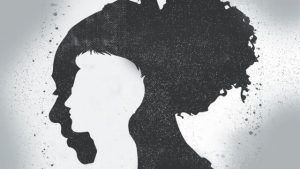 Gus is an artist. A very good artist. He's just not a famous artist. So when a major art museum puts out a call for "new perspectives," Gus – a white guy – decides to seize his opportunity. He hires Vanessa, a black actress, to perform as Balkonaé Townsend, a brash and political artist that […]Find out more »
8:30 PM
October 18 @ 8:30 pm – 10:00 pmNorthwest Film Forum, 1515 12th Ave
Seattle, WA 98122 United States + Google Map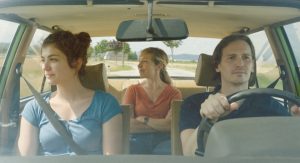 In SEVENTEEN, writer-director Monja Art explores the boundaries of adolescence and adulthood at a rural Austrian high school overflowing with the bubbling turmoil of sex, jealousy, and loneliness inherent in lives measured on social media. Paula (Elisabeth Wabitsch) tangles with bullies and boyfriends, and wrestles with conflicting crushes on classmates Lilli and Charlotte, all while […]Find out more »
9:00 PM
October 18 @ 9:00 pm – 11:00 pm|Recurring Event (See all)"Le Faux" at Julia's on Broadway, 300 Broadway Ave E
Seattle, 98102 United States + Google Map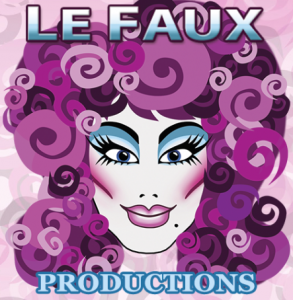 Le Faux at Julia's on Broadway A celebrity impersonation show featuring a full cast of professional impersonators, choreographed dancers and completely outrageous acts. You and your friends will have the time of your lives seeing our Las Vegas style productions of Britney, Cher, Pink, Taylor Swift, Adele, Nikki Minaj and many more concert-like performances that […]Find out more »
October 18 @ 9:00 pm – October 19 @ 4:00 am|Recurring Event (See all)Neighbours Nightclub & Lounge, 1509 Broadway
Seattle, WA 98122 United States + Google Map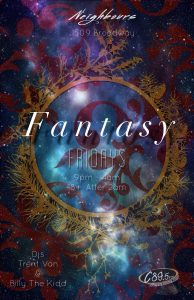 Weekly dance party at Seattle's oldest LGBTQ nightclub Entry is in alley. 21+ until 2am 18+ 2am to 4am DJs Billy the Kid Cover: usually $10Find out more »
October 18 @ 9:00 pm – 2:00 am|Recurring Event (See all)The Lumber Yard Bar, 9619 16th Ave SW
Seattle, WA 98106 United States + Google Map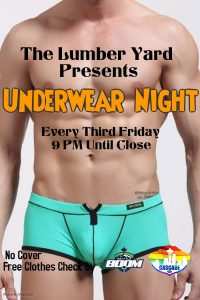 Join us every third Friday of each month as we host underwear night at the Lumber Yard. We will have a guest DJ each month,Find out more »
October 18 @ 9:00 pm – 1:30 am|Recurring Event (See all)Swallow Bar, 9608 16TH Ave SW
White Center, WA 96108 United States + Google Map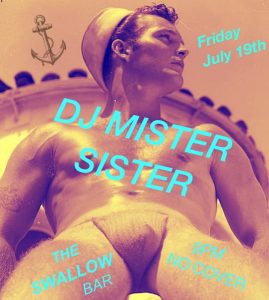 Every Friday, owner Marcus spins under his DJ MISTER SISTER moniker….a variety of post punk/dark disco/nu wave or whatever rows his boat! In the heart of beautiful downtown White Center! No cover 9pm to close 21+Find out more »
October 18 @ 9:00 pm – 2:00 amQueer Bar, 1518 11th Ave
Seattle, 98122 United States + Google Map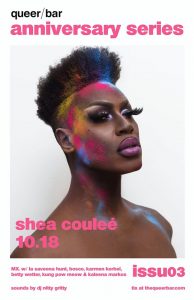 QUEER/BAR CELEBRATES YEAR/TWO AND WE WANT YOU THERE! Friday 10/18 we are throwing the ultimate Mx. show to continue our anniversary series and you're invited! Mx. Show is celebrating its two-year mark with Queer/Bar anniversary month! Fulfill your fantasies on Friday October 18th with the one and only Shea Couleé from RuPaul's Drag Race S9 […]Find out more »
October 18 @ 9:00 pm – 1:30 am|Recurring Event (See all)Queer Bar, 1518 11th Ave
Seattle, 98122 United States + Google Map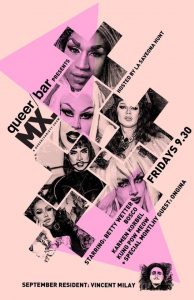 MX. is the hottest weekly drag show in the northwest! Showcasing the most exciting drag-talent in Seattle, MX takes place every Friday at 9pm, on the stage inside queer/bar! Hosted by legendary Seattle queen, La Saveona Hunt, MX stars: Betty Wetter, Kung Pow Meow, Bosco, and Karmen Korbel! Catch these queens slaying the stage together, […]Find out more »
October 18 @ 9:00 pm – 2:00 amPony, 1221 E Madison St
Seattle, WA 98122 United States + Google Map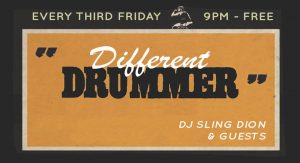 Join us for Different Drummer in its new slot starting in October every third Friday as DJ Sling Dion welcomes a wonderfully eclectic cast of guests. Different Drummer recreates the soundtrack to our sexual histories. From the darkroom of your dreams, comes the synth/disco/italo/bathhouse dance party paying respect to the queers who invented dance culture. […]Find out more »
October 18 @ 9:00 pm – 2:00 amThe Seattle Eagle, 314 E Pike St.
Seattle, 98122 United States + Google Map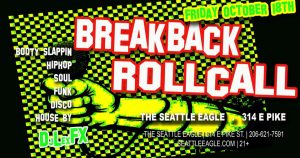 BreakBack ROLLCALLw/Dj LexFX hip hop soul funk house disco Join The Seattle Eagle and Dj LexFX For a sexy night of Radom pleasure Serving up some HipHop Beats Sultry Soul Formable Funk House and Some Dirty Disco Join some resident fun and shake your thing on Dance FloorFind out more »
October 18 @ 9:00 pm – 10:30 pmNorthwest Film Forum, 1515 12th Ave
Seattle, WA 98122 United States + Google Map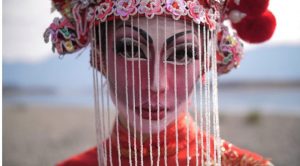 From falling in love to telling and performing our truths through protest and action, these powerful shorts spotlight QTPOC voices.Find out more »
9:30 PM
October 18 @ 9:30 pm – 2:00 am|Recurring Event (See all)RPlace, 619 E Pine St
Seattle, WA 98122 United States + Google Map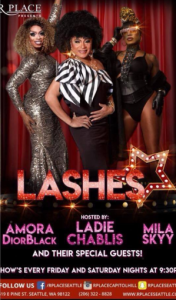 Seattle's looooooooong running weekly drag show every Saturday night at RPlace, with hosts Amora DiorBlack & Ladie Chablis & Mila Skyy plus a slew of special guests. 9:30pm to 2am 21+ w/ID Cover is usually $10/May be higher for nights with out of town guests/special events Followed by Transcendance with DJ E and Go Gos. […]Find out more »
October 18 @ 9:30 pm – 11:00 pmNorthwest Film Forum, 1515 12th Ave
Seattle, WA 98122 United States + Google Map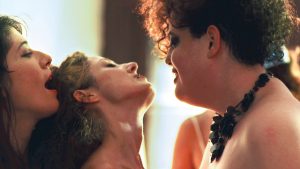 In this one-of-a kind queer sexual expedition set against the dreamlike backdrop of Argentinian Patagonia, polyamorous pair Viole and Agustina set off on a road trip, collecting lovers along the way. Their van packed beyond capacity with sexy queers, endless pornographic orgies full of kink and sensuality spill into the countryside. This poetic masterpiece by […]Find out more »
10:00 PM
October 18 @ 10:00 pm – 2:00 am|Recurring Event (See all)ReBar, 1114 Howell St
Seattle, WA 98101 United States + Google Map

Sped Up is drag driven dance party where 4 drag entertainers compete against each other by performing class drag song choices that are sped up. The audience gets to judge who had the tightest lip sync. The top two performers will spin a wheel of speed with songs that everyone knows they just will be […]Find out more »
October 18 @ 10:00 pm – 3:00 am|Recurring Event (See all)Cuff Complex, 1533 13th Ave
Seattle, WA 98122 United States + Google Map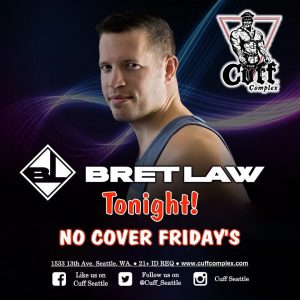 Cuff Complex opens the Dance Floor every Friday night. Country Dancing from 7pm to 10pm Resident DJ spins dance hits/EDM from 10pm to 3am Resident DJs include Dana Dub, Stacey Cooks, Bret Law, and others. Go Gos! 21+ w/ID No cover most nights! (Note: some special events might require a cover)Find out more »
October 18 @ 10:00 pm – 12:00 am|Recurring Event (See all)ACT Theatre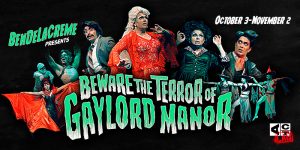 30 Shows! Oct 3 to Nov 2, 2019 Returning to haunt ACT Theatre for a third consecutive year, internationally acclaimed drag artist BenDeLaCreme is joined by an all-star cast of comedy, dance, cabaret and burlesque luminaries for a tale of Halloween horror sure to leave you howling! Pull up a seat in the heart of […]Find out more »
October 18 @ 10:00 pm – 2:00 amTimbre Room, 1809 Minor Ave.
Seattle, 98101 United States + Google Map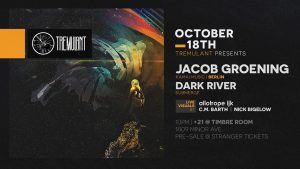 Tremulant Presents Jacob Groening (Kamal Music – Berlin) https://soundcloud.com/jacobgroening Dark River (subMerge – Seattle) https://soundcloud.com/blackwaterstars Live visuals by allotrope ijk C.M. Barth www.instagram.com/c.m.barth Nick Bigelow www.instagram.com/nickbigeloww October 18th, 10pm Timbre Room 1809 Minor Ave. Seattle, WA http://kremwerk.com/ 21+Find out more »
October 18 @ 10:00 pm – 2:00 amKremwerk, 1809 Minor Ave
Seattle, WA 98101 United States + Google Map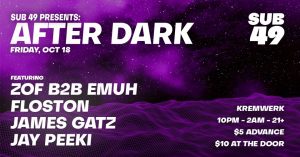 Sub 49 and Kremwerk proudly bring you After Dark. An exploration of dark house and techno. Join the Sub 49 team once again along with our special guests, ZOF and EMUH. From minimal to industrial, come find out where they will take us. Featuring: ZOF B2B EMUH Floston James Gatz Jay Peeki ——————————————— Kremwerk 1809 […]Find out more »
(Visited 1 times, 1 visits today)