SUPER late notice on this, I'm afraid to say, but I wanted to point out a late option for a great theater event happening tonight, October 18th…which is happening for ONE NIGHT ONLY!
It's EGGIE a new theater piece from Hypernovas Productions which is the partnership between theater artists Josh Castille and Jules Dameron. Josh is very familiar to Seattle theater fans…he's the up and coming young gay deaf theater artist who you've likely seen in shows at ACT (Tribes a few years and their deaf theater production of Romeo & Juliet earlier this year) or maybe his terrific work in the 5th Avenue Theatre's The Hunchback of Notre Dame.
Eggie is a new piece they've created about a deaf gay teenager named Eddie (who pronounces his name as "eggie" thus the title…) dealing with parents unhappy about his gayness and forcing him into gay conversion therapy. It's essentially a one man show; Mr. Castille is the only actor onstage, but does contain other performances from other actors in video segments.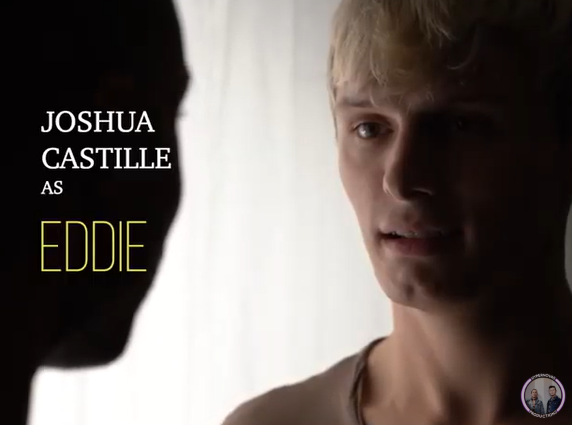 It's only playing ONE night at the Erickson Theatre, 1524 Harvard Avenue (which is behind the Egyptian Cinema on Capitol Hill) so if you're intrigued by different kinds of theater, go here to snag a ticket or show up at the door and try your luck!
More:
Meet Eddie– a deaf teenager who's just starting to discover that he's gay, instantly gets his world shaken up by being brought into a gay conversion camp and is being treated for intense therapeutic mind-controlling treatment.

An original play – one-man show created by Josh Castille & Jules Dameron, will be performed in Seattle, Washington for the first time in the US shown at the Erickson Theatre.

OCTOBER 18TH, 2019
TICKETS: http://eggieseattle.eventbee.com
EVENT DETAILS: https://www.facebook.com/events/979704369034241/

Joshua Castille as Eddie (a.k.a. "Eggie")

Multimedia Appearances

Kay Oldfather-Daigle as Mother
Jules Dameron as Therapist
Jeremy Worker as Tayler

Created by Joshua Castille & Jules Dameron
Directed by Jules Dameron

Cinematographer/Projection Designer
Brandon Simmoneau

An Original Hypernovas Productions Live Play