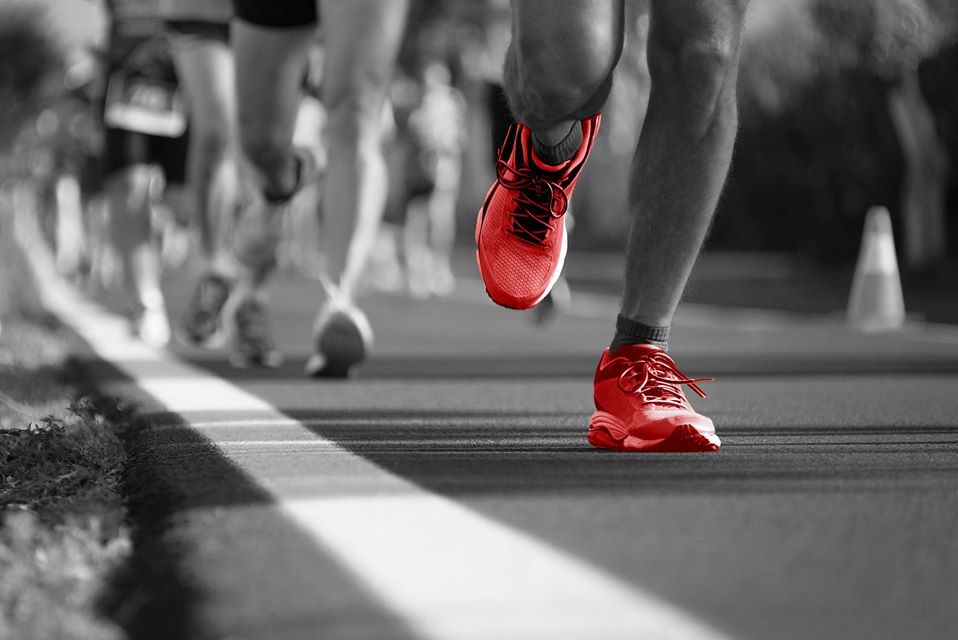 World AIDS Day is traditionally on December 1st but since that falls on a Sunday, we're seeing events happening throughout the first week in December.
The theme for World AIDS Day 2019 is "Communities make the difference" which frankly is the theme of the entire experience known as the AIDS Epidemic because it was communities, including the LGBTQ community which was hit hard by this disease, that came together in a time of crisis that found ways to cope with and fight not only the disease itself, but the stigma associated with it.
via UN AIDS:
The commemoration of World AIDS Day, which will take place on 1 December 2019, is an important opportunity to recognize the essential role that communities have played and continue to play in the AIDS response at the international, national and local levels. 

Communities contribute to the AIDS response in many different ways. Their leadership and advocacy ensure that the response remains relevant and grounded, keeping people at the centre and leaving no one behind. Communities include peer educators, networks of people living with or affected by HIV, such as gay men and other men who have sex with men, people who inject drugs and sex workers, women and young people, counsellors, community health workers, door-to-door service providers, civil society organizations and grass-roots activists.
In Seattle, there are several ways to acknowledge World AIDS Day, including day specific things happening on Sunday, December 1st as well as the city's annual AIDS Day Breakfast happening on Thursday, December 5th. Here's a list of events:
World AIDS Day Events for December 1, 2019
7:00 AM
December 1 @ 7:00 am – 3:00 pmSeattle Center, 305 Harrison St
Seattle, 98109 United States + Google Map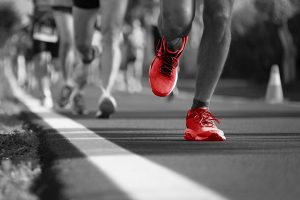 Join Team Lifelong on World AIDS Day! Run the Amica Insurance Seattle Marathon on December 1 and help us get to zero! In honor of this year's World AIDS Day, Lifelong is partnering with the 2019 Amica Insurance Seattle Marathon. You must raise the minimum fundraising amount to receive a free registration code: Full Marathon: […]Find out more »
11:00 AM
December 1 @ 11:00 am – 8:00 pmLifelong Thrift Store, 312 Broadway E
Seattle, WA 98102 United States + Google Map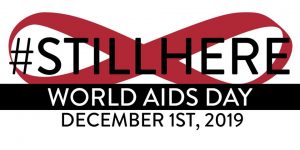 Sunday, December 1st is World AIDS Day. It's a day to unite worldwide to remember those we've lost to AIDS and show our support for those living with HIV today. Please join us by wearing a Red Ribbon on December 1st. We'll have ribbons to share here in the store.Find out more »
2:00 PM
December 1 @ 2:00 pm – 4:00 pmNorthwest African American Museum, 2300 S Massachusetts St
Seattle, 98144 United States + Google Map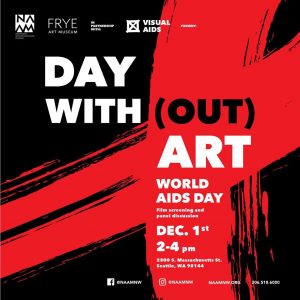 The Frye Art Museum and Northwest African American Museum are proud to partner with Visual AIDS for the thirtieth annual Day With(out) Art by presenting STILL BEGINNING, a program of seven newly commissioned videos responding to the ongoing HIV/AIDS epidemic by Shanti Avirgan, Nguyen Tan Hoang, Carl George, Viva Ruiz, Iman Shervington, Jack Waters/Victor F.M. […]Find out more »
4:00 PM
December 1 @ 4:00 pm – 5:00 pmHugo House, 1021 Columbia Street
Seattle, WA 98104 United States + Google Map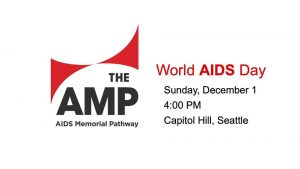 You are invited to commemorate World AIDS Day with The AMP: AIDS Memorial Pathway. A short program at Hugo House will be followed by a walk to the future site of The AMP on the north edge of Cal Anderson Park. Doors open at 3:30pm, allowing an opportunity to meet the artists of The AMP, […]Find out more »
And, on Thursday, December 5th at the shockingly early hour of 7:30 am:
December 5 @ 7:30 am – 9:00 amEmbassy Suites Seattle Downtown-Pioneer Square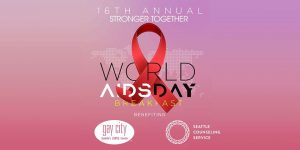 Keynote Speaker: A. Toni Young, Chief Executive Officer, Community Education Group Join us for the 16th Annual Stronger Together: World AIDS Day Breakfast on Thursday, December 5 at the King Street Ballroom in the Downtown Seattle Embassy Suites. Gay City: Seattle's LGBTQ Center and Seattle Counseling Service are two of the leading providers of prevention, […]Find out more »
(Visited 1 times, 1 visits today)