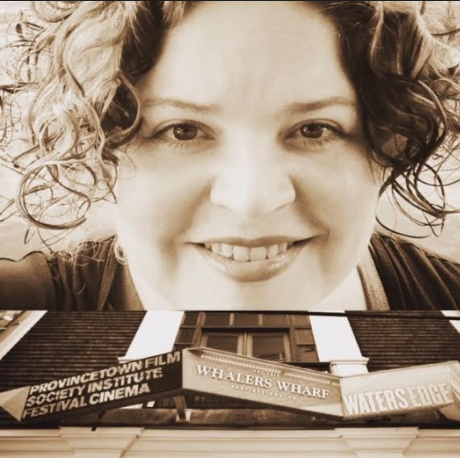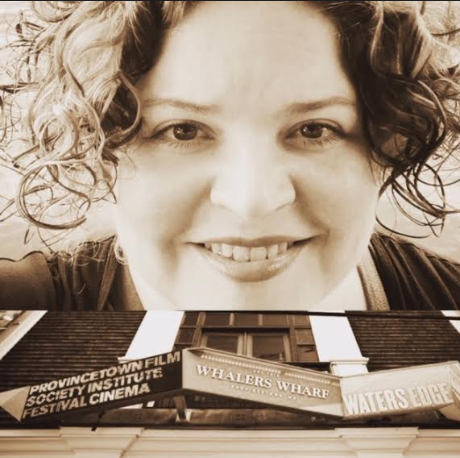 Happy/Sad news to report about a local community member. RACHAEL BRISTER, known to many in Seattle's LGBTQ community for her work with the Greater Seattle Business Association and prior to that, her many years as the Executive Director of Three Dollar Bill Cinema, is about to embark on an exciting new chapter in her life…and, one which will take her away from Seattle.
The Provincetown Film Society announced on Wednesday, December 11, 2019 that Brister had been hired as the non-profit's new CEO as well as serving as the Executive Director of the Provincetown International Film Festival. The film society is a year round operation in the popular LGBTQ resort town on Cape Cod with its Waters Edge Cinema screening year round for visitors as well as the over 3000 people who live full time in Provincetown.
Via the press release:
Brister brings over 20 years of film festival, nonprofit leadership, marketing and fundraising experience to The Provincetown Film Society. Brister's film experience includes Executive Director of ImageOut, The Rochester LGBT Film Festival and Executive Director of Three Dollar Bill Cinema in Seattle, WA, producers of The Seattle Queer Film Festival and The Seattle Transgender Film Festival. Most recently she was the founder and owner of RCB Communications, a boutique LGBTQ marketing and public relations firm. The firm's work includes marketing and promotion of small businesses and events including the Gender Odyssey Conference in San Diego and Carnival and Pride in Provincetown.

Anthony Lawson, PFS Board President, said, "We are so pleased to have Rachael join the PFS team — her vision and experience made her an ideal candidate to help us champion diverse voices in film and continue to expand our mission locally and globally."

Brister also brings movie theatre management skills to the position. While living in Rochester, NY, she managed the Dryden Theatre at the George Eastman House Museum as well as The Little Theatre, Rochester's five-screen nonprofit independent movie house.

"I am thrilled to be joining such a highly respected film organization that continually supports and lifts up the voices of minority communities and creates a space for emerging and established producers, directors and actors to tell their stories," said Brister. "I feel so fortunate to be a part of an organization whose programming is imbued with the unique perspectives and value of inclusivity of America's oldest arts colony. I look forward to building upon the significant accomplishments of the board and staff and work with them to write the next chapter of the Provincetown Film Society."
Rachael announced her big life change via social media:
It's time to share some big, exciting changes. I have accepted the role of CEO of Provincetown Film Society & Festival. I will be moving to Provincetown, MA at the end of January….This is a dream job for me and I couldn't be more thrilled to return to the world of film and in a town that means so much to me and to the history of the LGBTQ and arts communities…I will miss so much about Seattle, but most importantly the amazing and supportive community of friends and chosen family that has surrounded me for the past 15+ years. This is definitely not goodbye for good, just goodbye for now.
We'll miss Rachael (and her frequent recommendations for the best new restaurants and cocktail lounges in town) but we wish her the best of luck in her very exciting new job in Provincetown. She joins a long line of Seattleites with ties to Provincetown and vice versa, including entertainers like Dina Martian, Jinkx Monsoon, BenDeLaCreme, Mama Tits and the Atomic Bombshells.
(Visited 3 times, 1 visits today)