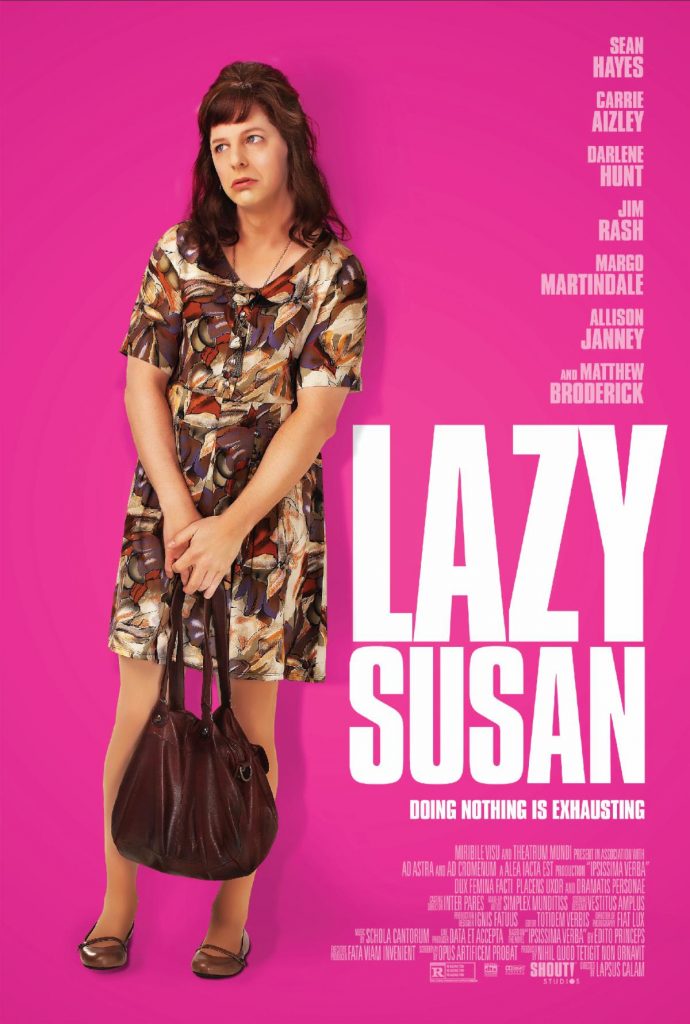 No, we haven't actually SEEN it but just reading the synopsis about LAZY SUSAN, a soon to be released film starring popular out actor Sean Hayes (and co-written by him) is enough to make your inner head explode. It might be the biggest "WTF?" moment of 2020.
Here's the synopsis:
A slice-of-life comedy about a woman on the edge with nowhere to go but over, Lazy Susan is a story about a spectacularly unmotivated cisgender woman for whom doing nothing is exhausting. Opening in select theaters nationwide and On Demand everywhere April 3, 2020 from Shout! Studios, this charmingly quirky comedy features an all-star cast including Emmy Award® winner Sean Hayes (Will & Grace), Carrie Aizley (Transparent), Emmy Award® winner Margo Martindale, Academy Award® winner Jim Rash (Community), Kiel Kennedy (Robot Chicken), Danny Johnson (Daredevil), Darlene Hunt (I Heart Huckabees), Skipp Suddthh (Madame Secretary), J.R. Ramirez (Manifest), and Matty Cardarople (Stranger Things) with Academy Award® winner Allison Janney (I, Tonya), and Tony Award® winner Matthew Broderick (The Producers). Lazy Susan is directed by Nick Peet and written by Carrie Aizley, Sean Hayes and Darlene Hunt.    

In Lazy Susan, Susan has always been the self-centered oddball in her family, who lazily skated through life with their grudging support until one day she wakes up to realize she's middle-aged with no job, no relationship, and an increasingly estranged family. She finally decides to take charge and turn things around, but never having done anything herself before, the struggle is real (and hilarious) as Susan becomes the woman she always wanted to be, all on her own.
So, the joke is, Sean Hayes is playing "Lazy Susan". Not as man pretending to be a woman for some crazy scheme (ala "Tootsie" or "Mrs. Doubtfire"); it's just cisgender Sean Hayes playing cisgender "Susan" because….? "Madea" has made shit tons of money for Tyler Perry? It doesn't really make much sense in 2020 for an out gay man to make this movie. I mean, it might make sense if Sean Hayes was a drag performer and "Lazy Susan" was a drag creation but even then….
Huh?
I dunno…. it just seems like an odd film to be made in 2020. Gay cis male actor playing drudgy cis female role. Oh, and judging by the trailer it's about as funny as having anal cancer.
Even if you're not fond of over the top political correctness, you should be appalled by a film that centers on a dude playing a frumpy, unattractive loser of a woman in order to make bad jokes that aren't the slightest bit funny…you know, like Sean Hayes searching in his purse for 30 seconds to hand a 6 year old actress a tube of Crazy Glue with the hilarious scene capper: "Yeah…Go Crazy."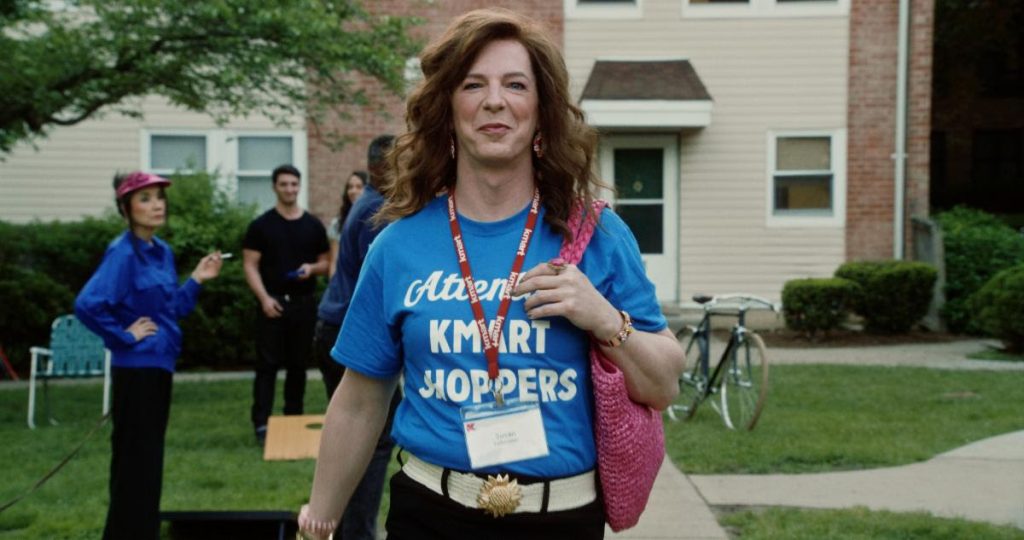 (Visited 37 times, 1 visits today)