74 Percent of Victory Fund Candidates Won So Far
A historic number of LGBTQ candidates are running this election cycle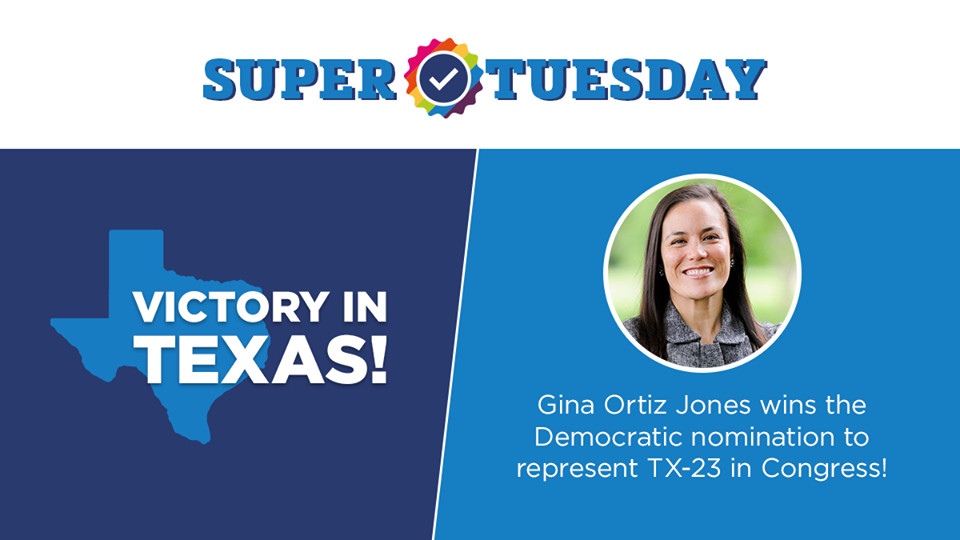 Washington, DC – Super Tuesday election results so far indicate a strong night for LGBTQ candidates, with 28 Victory Fund endorsed LGBTQ candidates winning their primaries and one headed to a primary runoff as of 10am ET. A total of 38 Victory Fund candidates were on the ballot yesterday and three races remain too close to call. So far, 74 percent of Victory Fund candidates on Super Tuesday ballots won their primaries. More than 730 openly LGBTQ candidates are running for office in 2020 – more than any other time in history.
Many of the candidates who won Tuesday are running historic campaigns, including:
Todd Gloria, who placed first in his primary, and could become the first openly LGBTQ person elected mayor of San Diego;
Gina Ortiz Jones, who won her primary, and could become the first openly LGBTQ member of Congress from Texas;
Georgette Gomez, who placed second in her top-two primary, and could become the first openly LGBTQ Latina member of Congress; and
Jenna Wadsworth, who won her primary, and could become the first openly LGBTQ elected statewide constitutional officer in North Carolina and the youngest LGBTQ person ever elected to a statewide position. She is running for the state's Commissioner of Agriculture.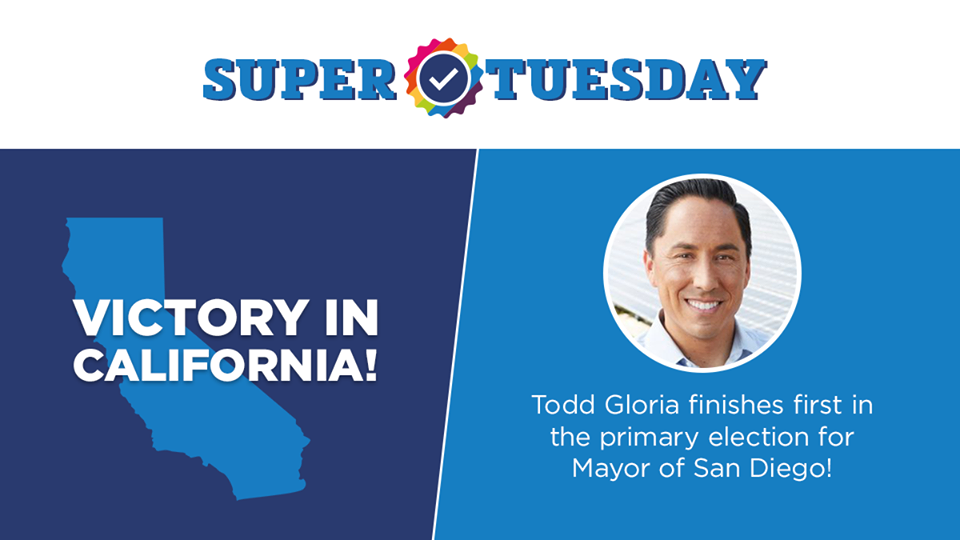 Mayor Annise Parker, President & CEO of LGBTQ Victory Fund, released the following statement about the victories:

"We are building toward a rainbow revolution in November, with historic LGBTQ candidates running in parts of the country and for levels of government that we never have before. We can double our representation in Congress, elect two big city mayors and dramatically expand the number of state legislators nationwide. We are rewriting the rules on electability and embracing the fact that America is ready to elect LGBTQ candidates up and down the ballot. More than 730 LGBTQ candidates are running in major cities and small towns because they want to make a difference in their communities, but the impact on perceptions of LGBTQ people will be enormous as well."

Below is a complete list of Victory Fund endorsed candidates who won their primaries or advanced to the November elections on Super Tuesday: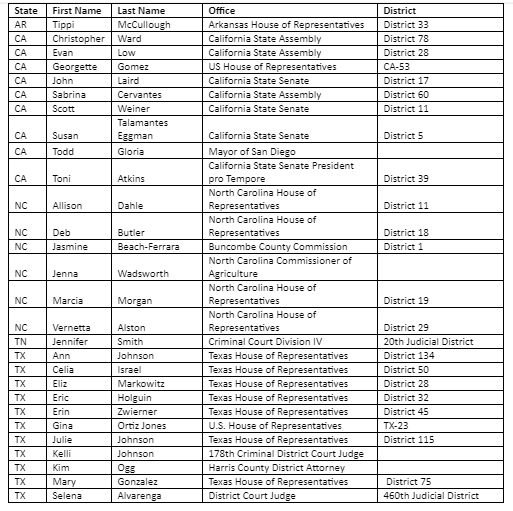 LGBTQ Victory Fund
LGBTQ Victory Fund works to change the face and voice of America's politics and achieve equality for LGBTQ Americans by increasing the number of openly LGBTQ elected officials at all levels of government.
Tags: Gina Ortiz Jones Texas Congress, Todd Gloria San Diego Mayor