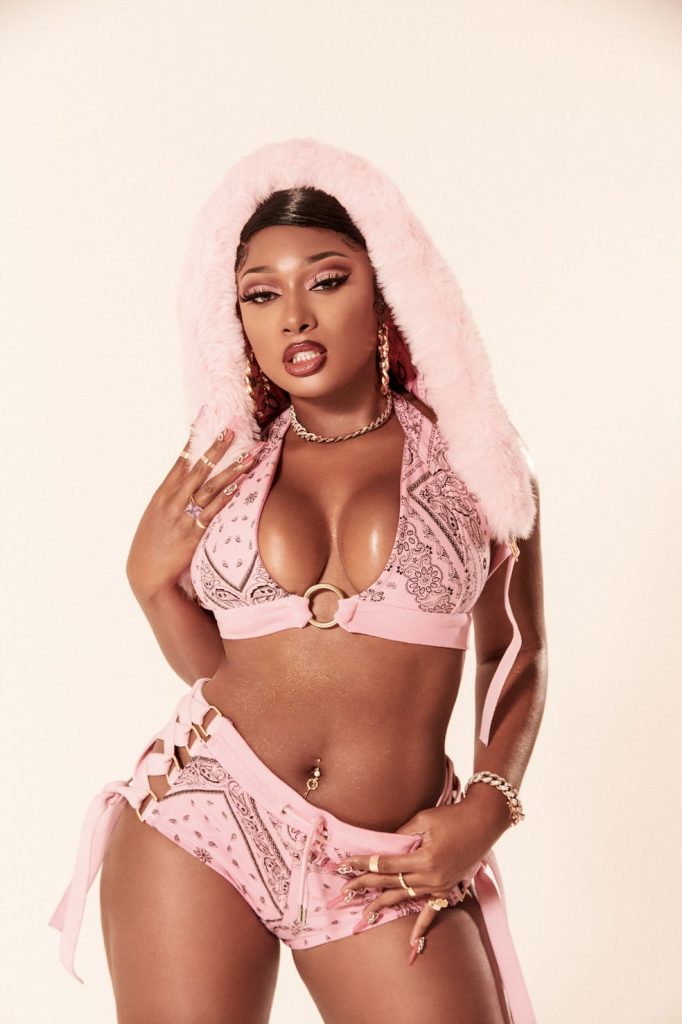 We featured the sexy male British singer/songwriter Bright Light Bright Light a couple days ago and now here's a sexy female singer also offering up some hot jams for our tepid Seattle summer…it's MEGAN THEE STALLION and this diva is HAWT.
(But, seriously…when the hell is "summer" going to start? Even as cloud lovers, we're over this grey, drab nonsense…)
But, I digress.
Instead, check out MEGAN THEE STALLION (a name as long as Bright Light Bright Light) who just won two BET Awards on Sunday including Best Female Hip Hop Artist. She also performed at the virtual show, presenting a "Mad Max: Fury Road" style video shot out in the desert with an all femme army and practicing social distancing and mask wearing. She's this summer's Lizzo for music you need to be/want to be playing.
BUY/STREAM THE TRACK HERE
More about Megan:
After hitting #1 on the Billboard Hot 100 with a historic remix of "Savage" featuring Beyoncé, that benefitted Houston-based charity Bread Of Life Inc., Houston Hottie Megan Thee Stallion is turning up the heat on Hot Girl Summer with a brand new single, "Girls In The Hood."
Sampling the Eazy-E classic "Boyz-N-The-Hood," "Girls In The Hood" is a street-smart ode to the area Megan grew up in and the pride in being a product of her surroundings. A celebration of the lifestyle and energy of her community, "Girls In The Hood" features all the hallmarks of Megan at her finest; playful lyricism, hard hitting delivery, and a self-confident vibe. Using the track to celebrate her culture and her blackness, Megan has created an anthem reminding girls worldwide that just because you're from the bottom, it doesn't mean you can't come out on top and keep it real the whole way.

"Girls In The Hood" solidifies Megan's iconic status. "Girls In The Hood" comes halfway through Hot Girl Meg's best year yet, with her star turn on HBO Max's show "Legendary," her next step into fashion as an ambassador for Savage X Fenty, a #1 single under her belt, an incredible 5 nominations at the 2020 BET Awards and an upcoming performance on the GMA concert series (airing August 21st).
(Visited 117 times, 1 visits today)