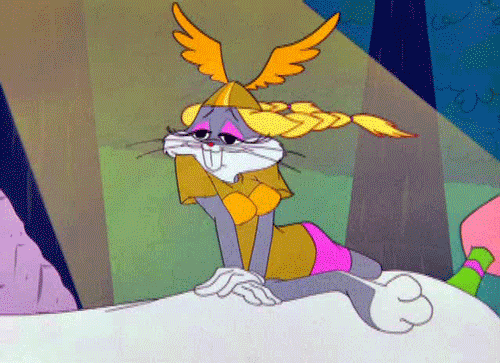 Buy a stamp!
The stupidass Trump Administration is trying to kill the United States Postal Service (partly because Amazon obviously uses/needs the USPS and Trump HATES Amazon.com…or, more specifically, its owner Jeff Bezos) and it has been under attack for months from Trump and his idiot minions in Congress. Folks have been buying stamps lately to help support the Post Office and now we have another reason to buy a book of stamps (that frankly we won't use since we seldom mail anything…)
To celebrate the 80th Birthday of legendary cartoon character BUGS BUNNY, the USPS is issuing a slew of new stamps featuring the smart mouthed rabbit who has starred in hundreds of cartoons over the years and shaped the tastes and sensibilities of millions of people. I mean, how many of us REALLY appreciated all the times that Bugs outwitted Elmer Fudd by dressing up in drag? I know many LGBTQ people who think Bugs is a "member of the family", if you get what I mean…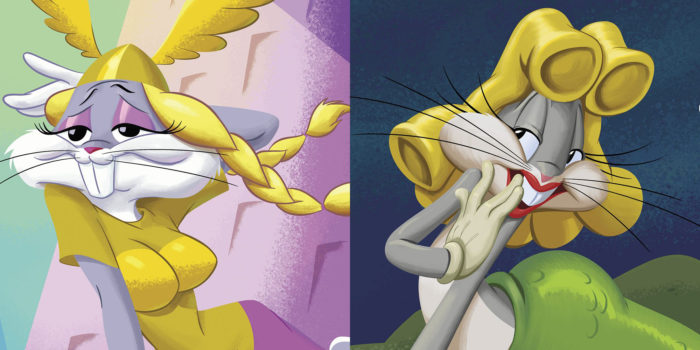 AND, the Post Office "gets it" and they featured two images of Bugs cross dressing in their new 10 stamp collection honoring Bugs on his special birthday which is out TODAY, Monday, July 27th.
Via press release:
The U.S. Postal Service issued the Bugs Bunny commemorative Forever stamps today, the character's 80th birthday. The Bugs Bunny stamps were dedicated in a virtual ceremony and are now being sold at Post Office locations nationwide and online at usps.com/bugsbunny80.
"It's a special privilege to celebrate the 80th anniversary of one of the most popular and iconic characters in history," said dedicating official Kristin Seaver, chief information officer and executive vice president, U.S. Postal Service. "Bugs is both timeless and timely, a quick-change artist who can get out of a jam, win any battle, through his wits and clever disguises. He simply summons up whatever talent, costume or personality is needed to escape every perilous situation."
The Bugs Bunny pane of 20 stamps will be issued as Forever stamps, meaning they will always be equal in value to the current First-Class Mail 1–ounce price. News of the stamps is being shared on social media using the hashtags #BugsBunnyStamps and #BugsBunny80.
So, go buy some stamps! It's ALWAYS Wabbit Season for Fans of Mr. Bunny!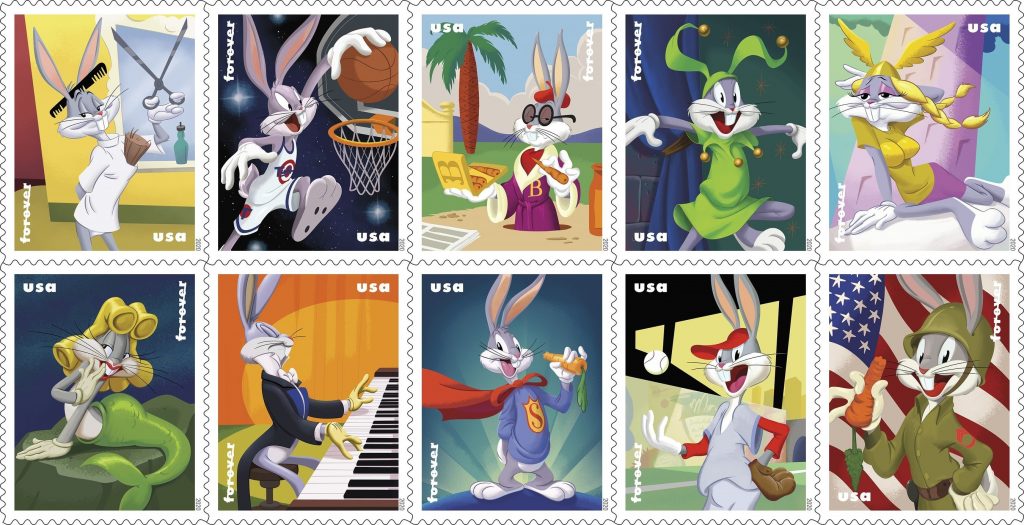 (Visited 1 times, 1 visits today)