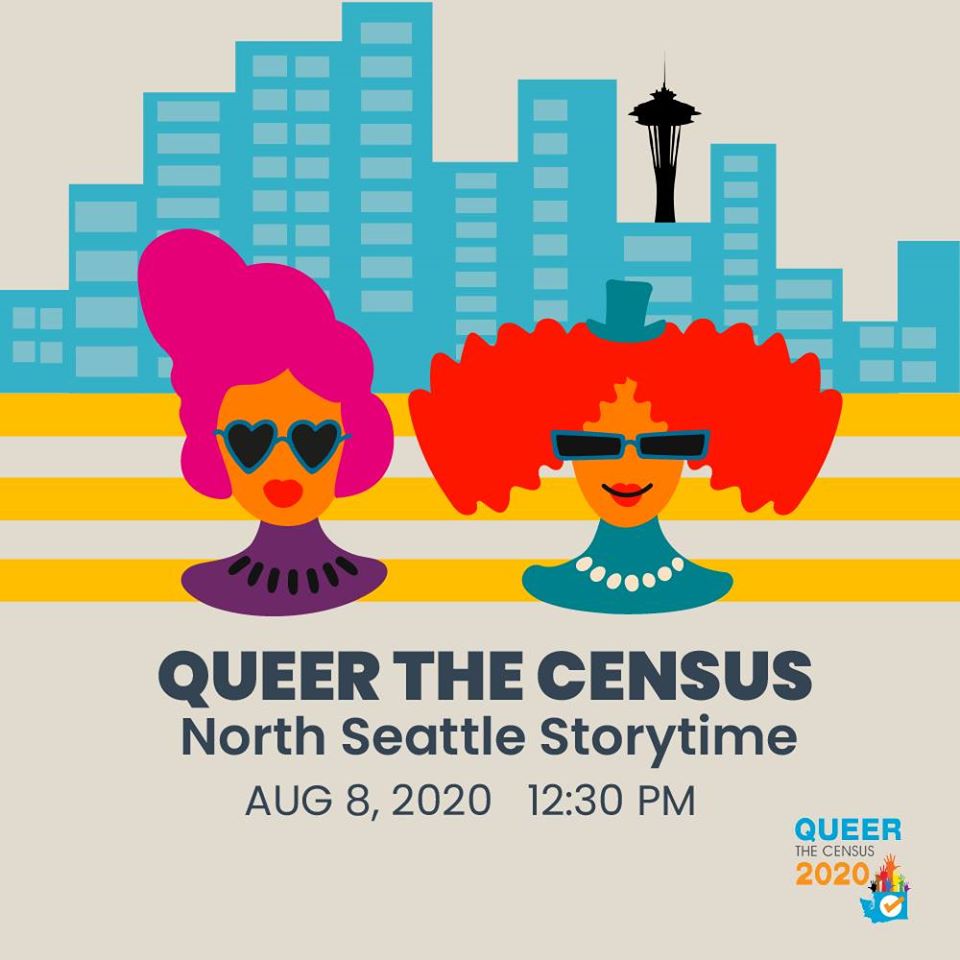 Desperate for activities to both entertain and educate your kids?
This Saturday, August 8th, there's an opportunity to do just both of those things with the QUEER THE CENSUS 2020 campaign who are collaborating with the Seattle Public Library and Pride Asia to present STORYTIME with bilingual drag stars Romi and La Gorda reading stories in both English and Spanish.
Registration is free (go here!) and it starts at 12:30 pm.
More info:
The Queer the Census 2020 coalition collaborates with the Seattle Public Library and PrideASIA to present Storytime with renowned drag queen storytellers Romi and La Gorda. Stories will be read in English and Spanish. Storytime provides an opportunity for the LGBTQ+ youth to gather with loved ones and learn about the importance of civic representation.
About the Queer the Census 2020 Coalition:
LGBTQ+ communities have been ignored traditionally in the U.S. Census, decreasing the funding and representation of queer communities. To increase LGBTQ+ representation, some of Seattle's leading LGBTQ+ organizations joined together to raise awareness about civic representation, and access to funding the needs of our communities.

The coalition includes Gender Justice League, LGBTQ Allyship, UTOPIA, Entre Hermanos, GSBA, Alliance of People with disAbilities, Peer Seattle, Black Live Matter Seattle King County, South King County LGBTQ Task Force, POCAAN, QLaw Foundation, Ingersoll Gender Center, Gay City, LGBTQ National Task Force, and Somos Seattle.
(Visited 1 times, 1 visits today)