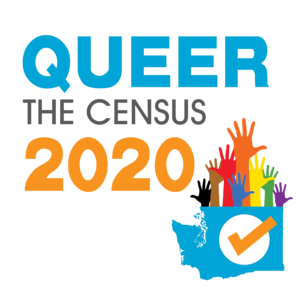 The clock is ticking to fill out the 2020 United States Census…you have until September 30th to self report your household…go HERE to complete it.
Why is it important to participate?
To BE COUNTED!
Every 10 years, the federal government attempts to count every person living in the U.S. for the Census, also known as the "Decennial Census" or the "short form Census." The next Census will aim to take a snapshot of all people living in the U.S. on April 1, 2020. Results from the Census directly affect issues of democracy – Census data are used to redraw district lines and distribute representative seats – and determine funding of social service programs for each state, including Medicaid, Section 8 housing vouchers, and the Supplemental Nutrition Assistance Program (SNAP). Census data are also used by advocates to ensure they are meeting the needs of people in our communities, and by litigators to enforce civil rights protections.

The Census is the biggest survey taken in our country. There are only ten questions on the Census (about race, ethnicity, relationships, gender etc.)  and eight additional questions for each person living in that household. Although the questions ask about April 1, 2020, or "Census Day," the survey tries to count people where they usually live and sleep.
Have more questions? Then head to the QUEER THE CENSUS website and get the answers you need via their FAQ page!
Tags: 2020 U.S. Census, Queer the Census