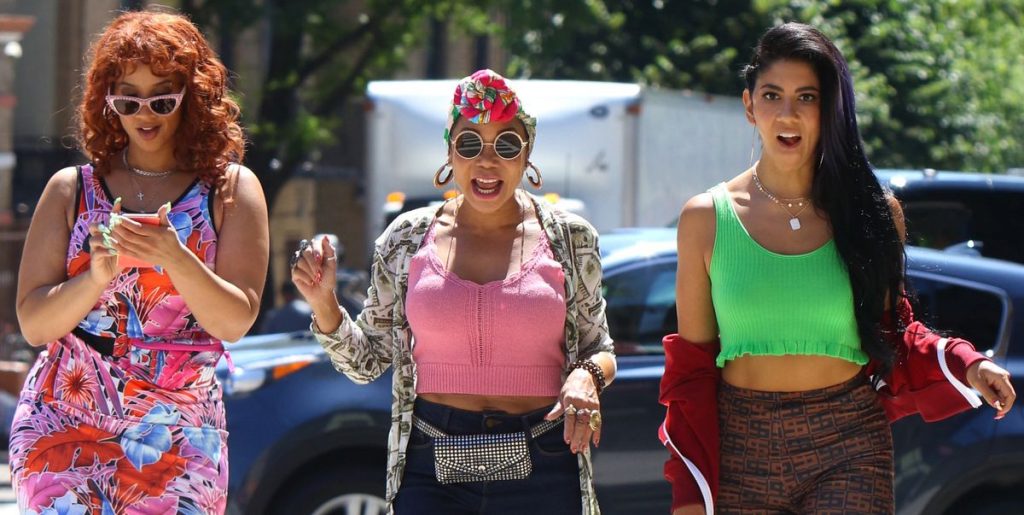 Will it be the big hit of the summer? And, one of the first films to get a big cinema release after over a year of Covid closures? If any film can do it, it's the movie adaptation of Lin-Manuel Miranda's first Broadway hit, the Tony Award winning IN THE HEIGHTS his autobiographical look at growing up in Washington Heights, the Latinx neighborhood on the north end of Manhattan.
It's being released into cinemas and on HBO MAX on June 11th so there's a way for everyone to experience it, live in cinemas or from the safety of your own home if you're not ready/able/up to that kind of experience. The film was originally supposed to have been released in June of 2020 but Covid closures delayed the opening.
Adapted from the Broadway hit with music and lyrics by Lin-Manuel Miranda and a book by Quiara Alegría Hudes , the film still focuses on Usnavi de la Vega, the owner of a small bodega (corner store) in Washington Heights and his family and friends in surrounding businesses who all feel the pressures of gentrification on their neighborhood over the course of a hot summer weekend. The plot centers on two couples (Usnavi and Vanessa, who works at the local hair salon, and Usnavi's best friend Benny and his pursuit of his boss's daughter Nina, home from college) but also on Abuela Claudia who helped raise Usnavi; his younger cousin Sonny; Nina's cab company owning parents, the Rosarios; and local salon owners Daniela and Carla.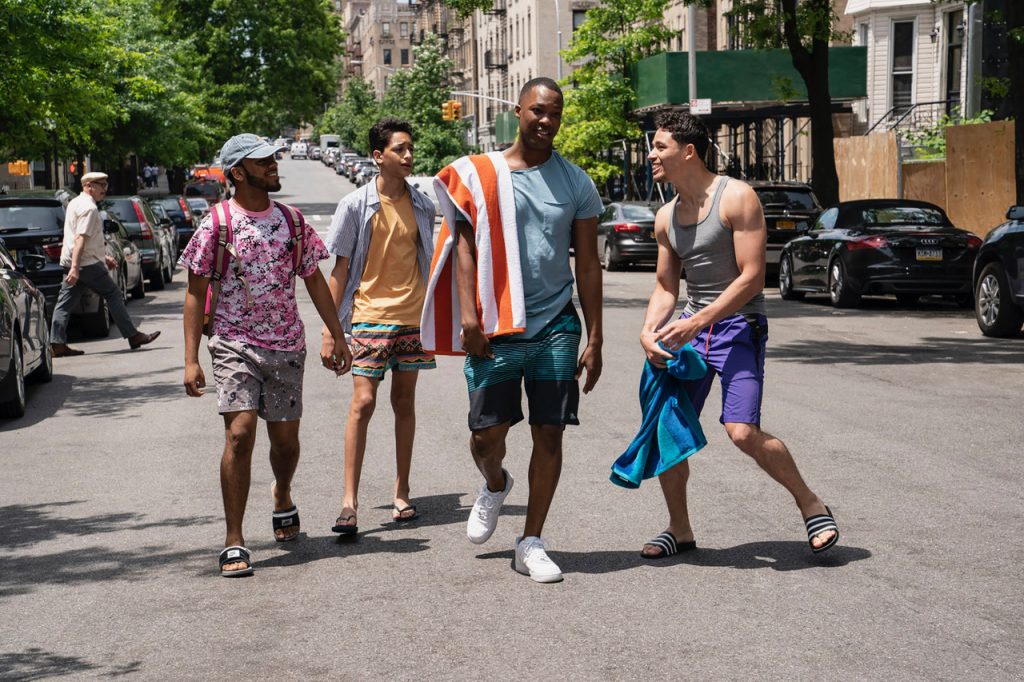 There's a few changes for the film, including making the salon owners a lesbian couple but it looks like director Jon M. Chu ("Crazy Rich Asians") and Quiara Alegría Hudes adapting her own libretto for the screen have kept the changes minimal (though it looks like we might be losing at least one stage character…). And while Lin-Manuel Miranda originally played Usnavi on stage, he's aged out of the role (and into the secondary role of "the Piragua Guy") with Anthony Ramos stepping in in the star making role of Usnavi.
Rest of the cast includes Corey Hawkins as Benny; Leslie Grace as Nina; Melissa Barrera as Vanessa; Daphne Rubin-Vega as lesbian salon owner Daniela; and Jimmy Smits as Mr. Rosario. There's also fun cameos in the film including drag star Peppermint and singer Marc Anthony.
In The Heights is a sweet Broadway show and this looks like a winning adaptation. Check it out.
(Visited 1 times, 1 visits today)