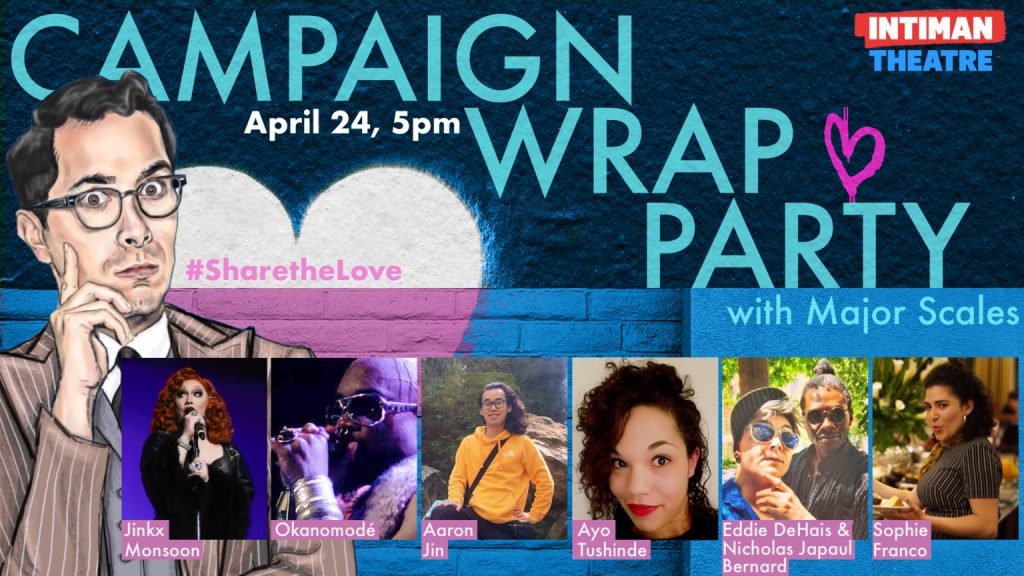 Intiman Theatre had big news to share this month: they're still around despite Covid-19 putting a damper on live events, and Intiman will be back with live, in-person theater very, very soon AND they'll have a new home at Seattle Central College at Capitol Hill.
All month long, Intiman has been hosting weekly digital events discussing a lot of important issues facing theater and our communities (their next online conversation happens this Wednesday, April 21st at 5pm…it's Writing Fantasy Worlds & Creating the Black Superhero with playwright Inda Craig-Galván, comic book aficionado Donte Felder, and Intiman Visiting Artistic Associate Lisa Marie Rollins as moderator. Go HERE for free tix!)
Intiman wraps up their #ShareTheLove Campaign on Saturday, April 24th with a big online PARTY hosted by Seattle's own MAJOR SCALES and with a SLEW of guests including JINKX MONSOON and many terrific local queer/allied entertainers such as Eddie DeHais and Nicholas Japaul Bernard, Okanomodé, Aaron Jin, Ayo Tushinde, and Sophie Franco!
It is a FREE online event but obviously this is also about raising funds for Intiman so you can do that, too with donations or by upgrading your party experience. Go to the site for more info and to snag tix.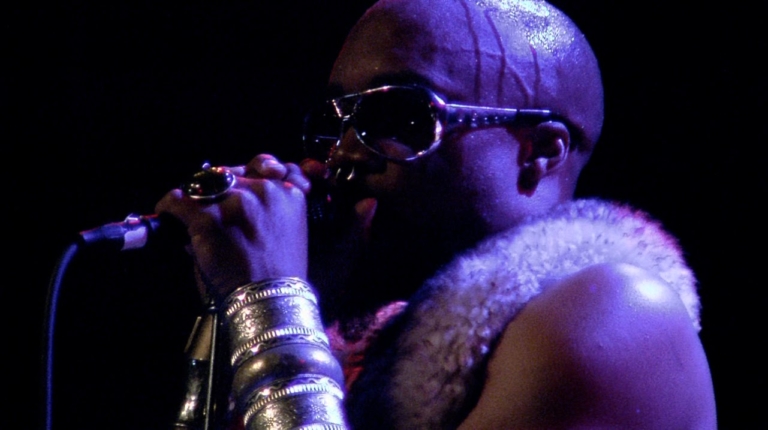 More skinny:
#SharetheLove Campaign Wrap Party
LIVE Virtual Event hosted by Major Scales
Intiman Theatre invites you to join us for a FREE #SharetheLove event: Campaign Wrap Party! Celebrate the culmination of our 18 day campaign and our collective success at this LIVE event. Major Scales will be our virtual host, sharing updates, auctioning off special prizes, and introducing us to the incredible Intiman talent for this party, including performances from: Jinkx Monsoon, Eddie DeHais and Nicholas Japaul Bernard, Okanomodé, Aaron Jin, Ayo Tushinde, and Sophie Franco. There will be laughs and drinks and community gathering from across Seattle and beyond as we raise funds to help Intiman move to Capitol Hill this summer.
Saturday, April 24th 2021, 5pm-6pm pacific.
Tickets are Free for Everyone. Reserve yours today to receive the link to join. Donations accepted with thanks, and will go towards our #SharetheLove campaign.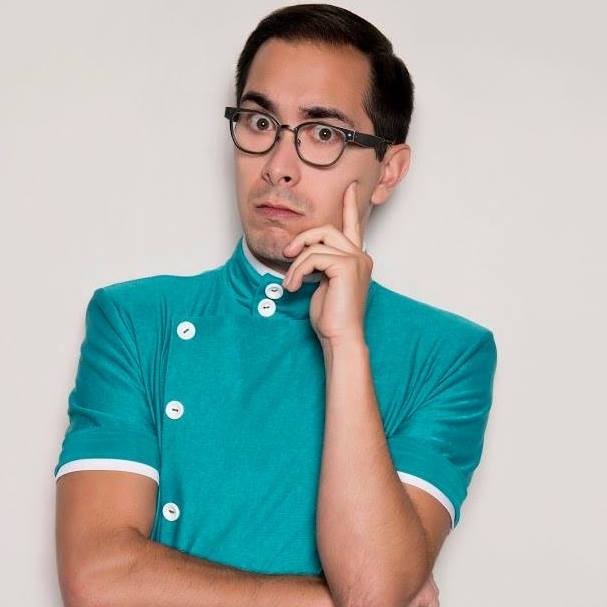 About #SharetheLove
In support of our reopening, Intiman invites you to #SharetheLove as we raise $100,000+ in 18 days from April 7-24, 2021!
#SharetheLove to support:
Establishing our new partnership with Seattle Central College (SCC) as the professional theatre-in-residence
Moving our operations to Capitol Hill
Launching our new Associate of Arts degree, emphasis in Technical Theatre for Social Justice at SCC
Continuing our free education programs online, including STARFISH Project and South End Stories
Resuming production this fall at the Erickson Theatre and Broadway Performance Hall
(Visited 3 times, 1 visits today)