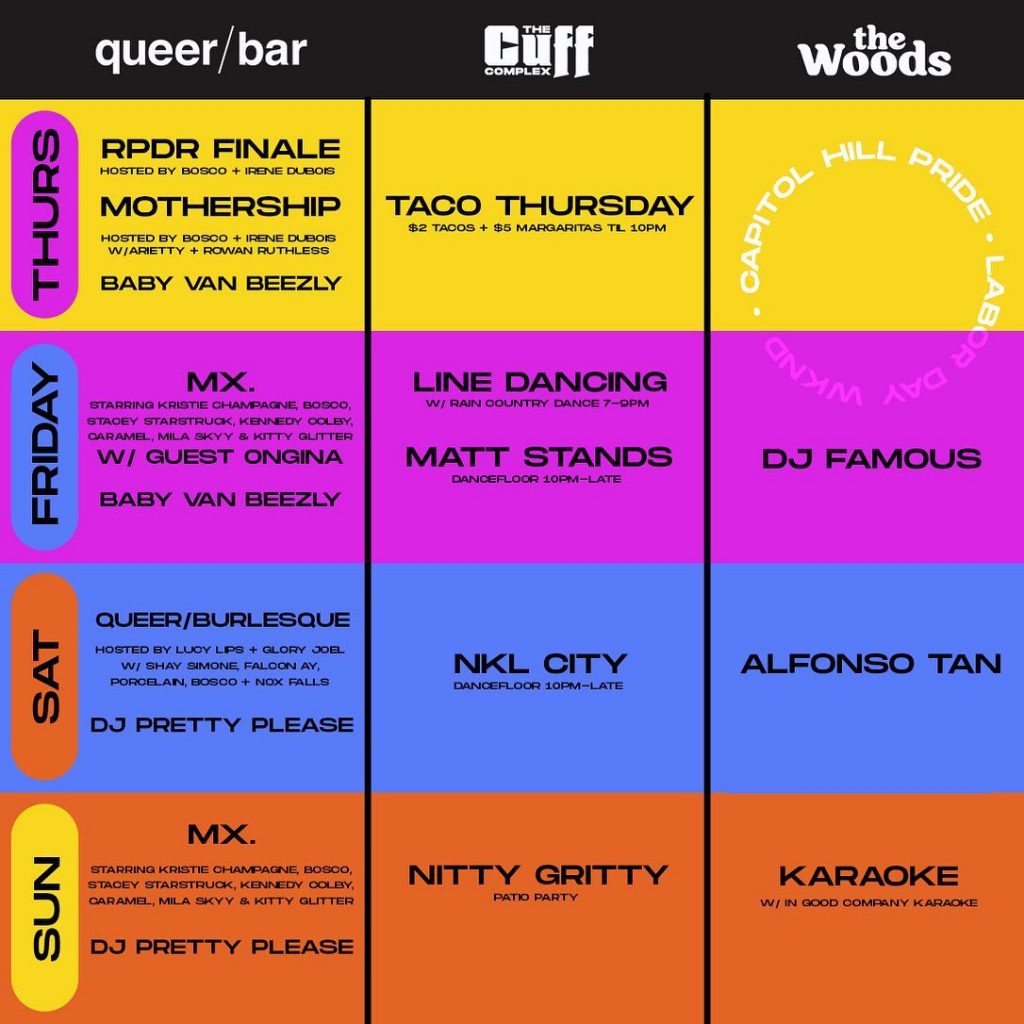 A lot of options at Queer Bar, The Cuff Complex and their straight (but LGBTQ people welcome) little sister The Woods this Labor Day Weekend…which also doubles as Seattle Pridefest Weekend this Saturday and Sunday as Pridefest gives us a delayed Seattle LGBTQ Pride Party on Broadway both of those.
TONIGHT, aka September 2nd, Queer Bar will naturally screen the final episode of RuPaul's Drag Race All Stars Season 6 followed by the debut of a new drag show, MOTHERSHIP with hosts BOSCO and Irene DuBois….hmmm, we've heard rumors that that Bosco is goin' places….
😉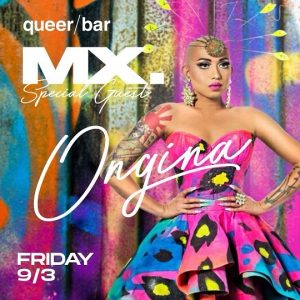 Then, on Friday September 3rd, Queer Bar has beloved RuPaul's Drag Race star Ongina as a special guest for Friday night's MX. Drag Show and the return of Queer Burlesque on Saturday night. The normal Saturday MX. show is then bumped to Sunday…got that?
Meanwhile, the Cuff has DJ Matt Stands on Friday night, DJ NKL CITY on Saturday and DJ Nitty Gritty on Sunday night.
The Woods features DJ Famous on Friday night and DJ Alfonso Tan on Saturday night.
So much to do…
Tags: Bosco, LGBTQ Labor Day Weekend Seattle, MX., Ongina, Queer Bar, Seattle Pridefest 2021, The Cuff Complex, The Woods