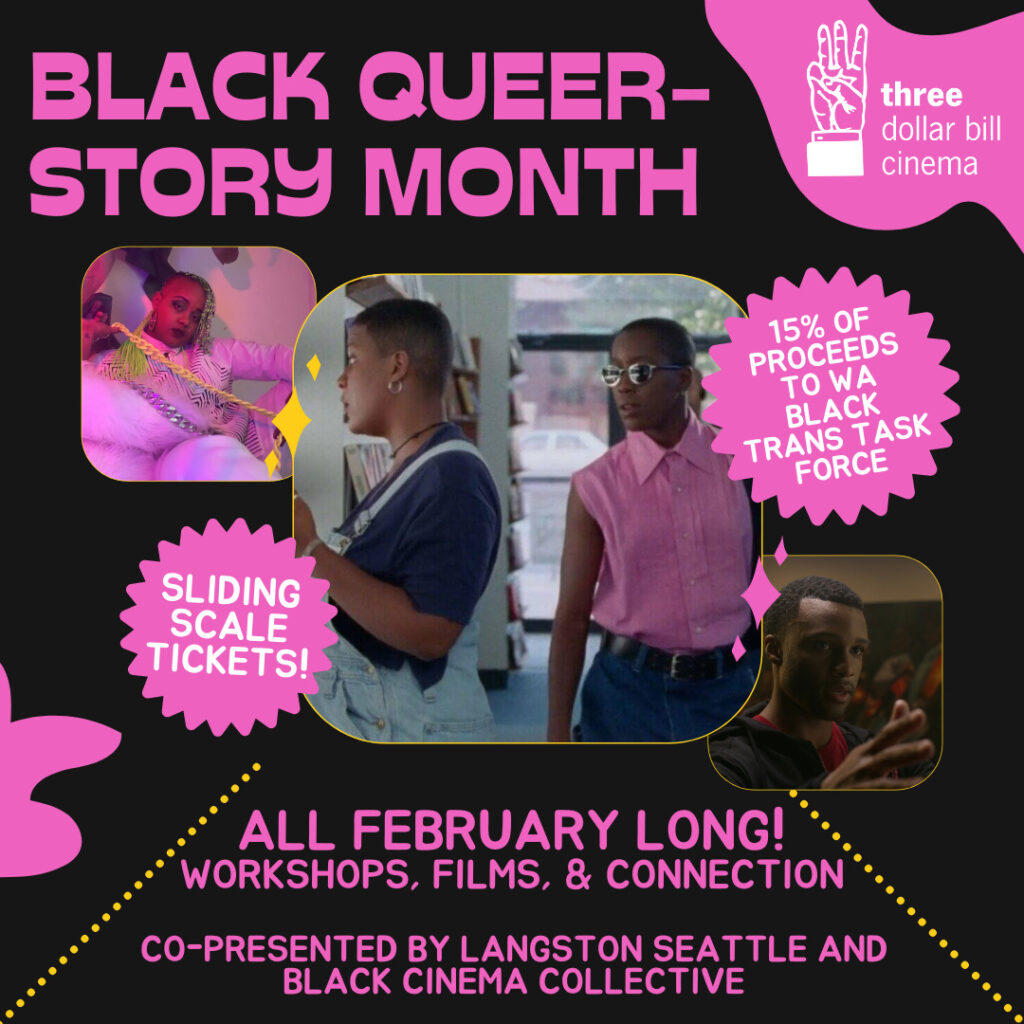 It's back for 2022, Three Dollar Bill Cinema's online Black Queer Storytelling Month where black, queer stories will be told via films, workshops and special events. It's a co-presentation between Three Dollar Bill and Langston Seattle and the Black Cinema Collective.
It all happens in February starting on the 10th and lasting through the 18th and it's ALL VIRTUAL so you can enjoy everything from the safety of your own couch! AND, the tickets are all sliding scale so everyone can enjoy!
More:
Join us for Black History Month as we celebrate Black intersections of art, expression, love, and life across the cinematic spectrum!! With a collection of features and shorts highlighting and elevating the intersections of Black and queer experiences and expressions.


15% of proceeds from this program will be donated to WA Black Trans Task Force!

The Black Trans Task Force (WA-BTTF) is an intersectional, multi-generational project of community building, research, and political action addressing the crisis of violence against Black Trans people.We provide resources for Seattle-Tacoma Black trans people in collaboration with community partners in order to broaden safety nets and increase avenues for justice that are typically available for white trans people. 


COPRESENTED BY: LANGSTON SEATTLE & BLACK CINEMA COLLECTIVE
Go here to check out all the films and programs!
(Visited 1 times, 1 visits today)