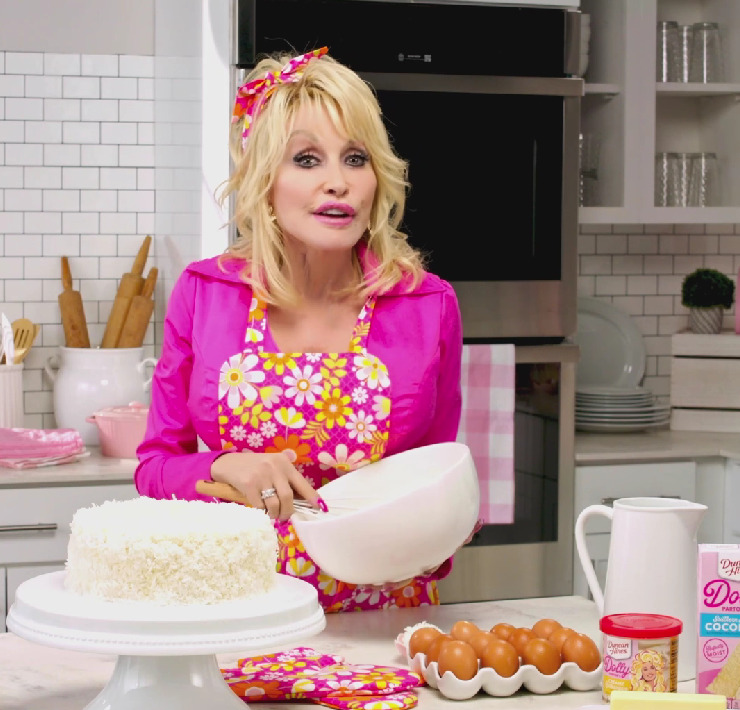 Well, since Dame Betty White passed over, obviously Queen Dolly Parton is now our Big Gay Supreme Deity and to honor her, we need to all run out this March to buy Dolly's new line of cake mixes and frostings from Duncan Hines.
Yes. I am advocating you buy BOXED cake mixes.
Shocking.
But, to be honest, I actually use cake mixes once in awhile (so handy!) and if I buy a cake mix it's gonna be Duncan Hines because they really are the best cake mix out there.
Suck it, Betty Crocker.
As for Dolly, she teamed up with them because…well, she's a smart business woman. And, she's sweet….here is what SHE had to say about it:
Meanwhile, Duncan Hines had THIS to say: ""Duncan Hines is beyond thrilled to partner with Dolly Parton, one of the most revered and beloved women in the world, on a new line of products that are steeped in Southern comfort," Duncan Hines brand director Audrey Ingersoll said. The announcement also teased that the brand hopes this partnership will "evolve for years to come."
To start with, there's just going to be two kinds of cake mix, both very 'southern': Southern Style Coconut Flavored and Southern Style Banana Flavored and two frostings, Creamy Buttercream and Chocolate Buttercream.
Sadly, they've already sold out of a special Dolly Parton Baking Kit but if you go to the website you can be put on a mailing list if they restock…though, I'm sure that's just a marketing ploy to get your email…
I don't even like Coconut Cake and I wanna try one because…well, it's DOLLY!!!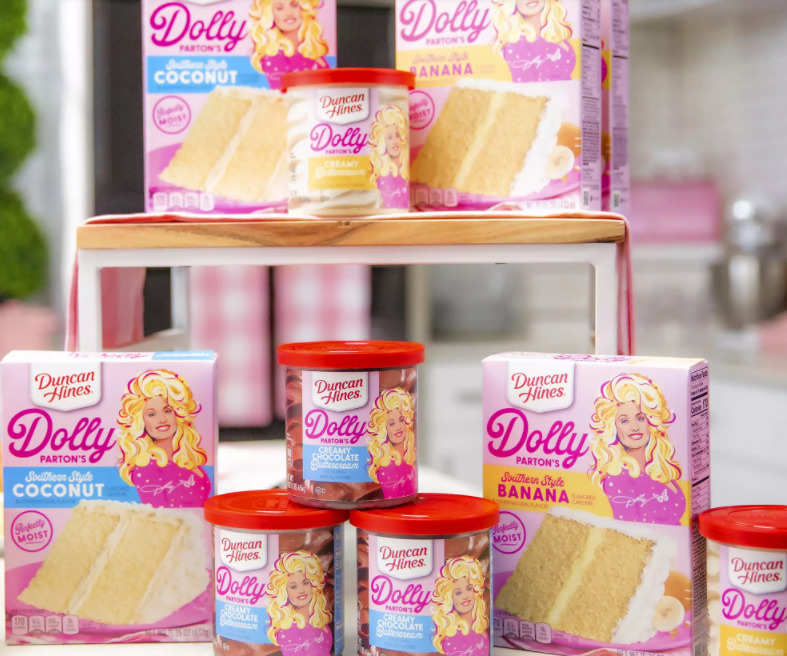 (Visited 6 times, 1 visits today)