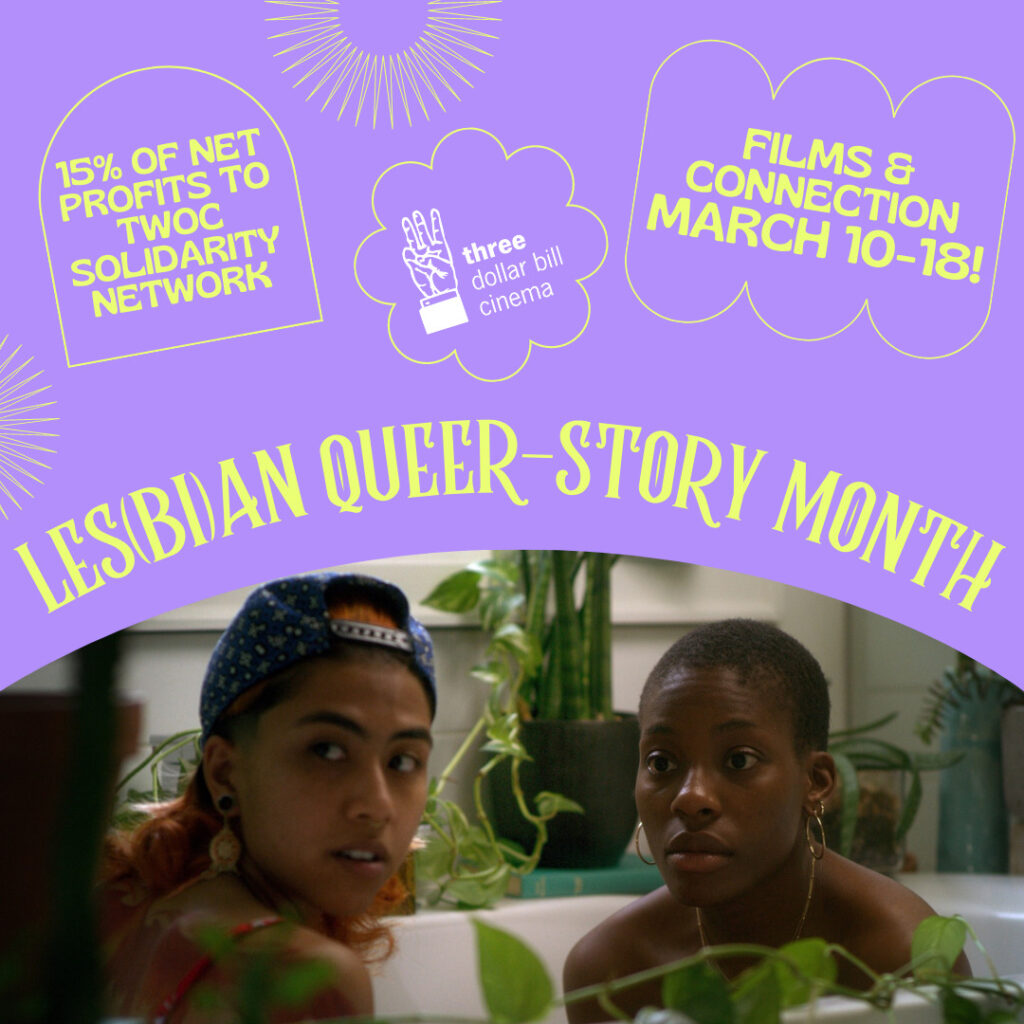 Check out all three films/programs they've be showcasing this month ONLY online! It's Les(Bi)an Queer Story Month at Three Dollar Bill Cinema and only happening from March 10 through the 19th!
LES(BI)AN QUEER STORY MONTH @THREE DOLLAR BILL CINEMA
March 10 – 18!
Celebrate all things sapphic with these films exploring lesbian love, sexuality, and relationships!
These virtual films will stream March 10-18th throughout the U.S. You will have 72 hours to finish a film once you have started it (including if you start on the last day!).
This is a sliding scale event, so you get to choose your price! If you are able to pay a higher amount, this helps cover the cost of offering lower priced tickets.
Additionally, 15% of profits from this program will go to TWOC Solidarity Network.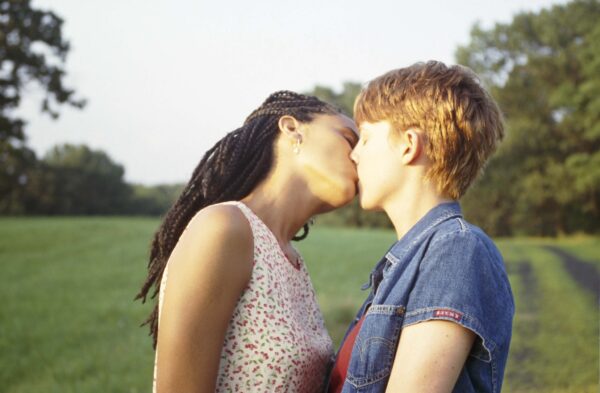 THE INCREDIBLY TRUE ADVENTURES OF TWO GIRLS IN LOVE
Maria Maggenti; 1995; USAA rare positive portrait of young queer women falling in love, this recently restored Sundance breakout is the perfect antidote to your late winter/early spring blues! Two high school students from different walks of life: Randy, a white working class soft butch raised by lesbians; and Evie, a popular Black upper class femme, form an unlikely bond over their love of music, poetry, and each other. Director Maria Maggenti's debut feature shines in its funny, uplifting, and heartfelt portrayal of young love.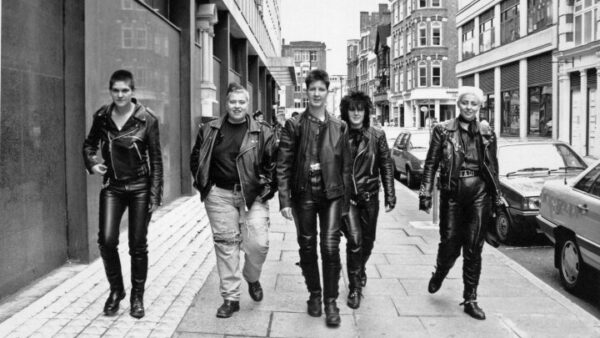 REBEL DYKES
Harri Shanahan & Siân A. Williams; 2021; UKBefore riot grrls in the USA, there were the rebel dykes in the UK. This documentary follows a group of combat-boot-wearing punk queer women from their initial meeting at Greenham Common Peace Camp and through their friendships in 1980s London, ground zero of punk rock. These working-class women created safe spaces for trans-inclusive, kink-aware, multiracial feminism as they cruised the underground S/M scene by night and took up AIDS activism and the fight against anti-LGBTQ legislation by day.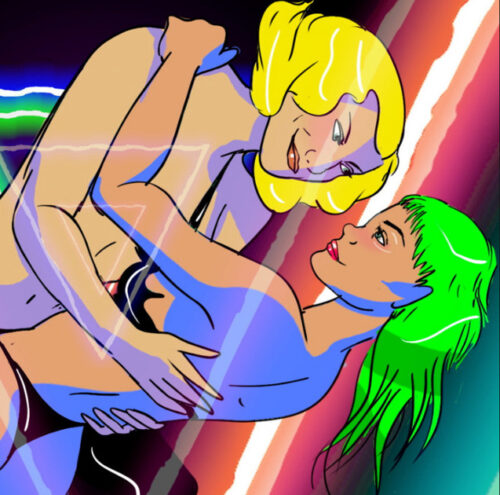 LES(BI)AN QUEER STORY MONTH SHORTS PROGRAM

Celebrate all things sapphic with these films exploring lesbian love, sexuality, and relationships!

ARE YOU STILL WATCHING? Alex Cardy, Tali Polichtuk & Kitty Chrystal; 2021; Australia
"Like, okay. The other day I was bingeing on a sci-fi show when two bisexual robots pulled me into the screen for a threesome." 
ROADKILL Aliza Brugger; 2020; USA
Tillie's lonely life as a roadkill removal worker is destabilized when Wanda, a lively stranger, comes to town.
GIRLS SHOULDN'T WALK HOME ALONE AT NIGHT Katerine Martineau; 2020; Canada
Two young women make their way home after a high school graduation party in this tender portrait of young love.
NOOR & LAYLA Fawzia Mirza; 2021; Canada
At the end, all they can think about is the beginning. Is it really over?
NIGHTCAP Nicole De Meneses; 2019; USA
A stalker sets his sights on the wrong victim and gets more than he bargained for. 
NEW TOUCHES joyce keokham; 2021; USA
A couple reflects fondly on their time in lockdown.


CONTENT WARNINGS: HORROR GORE, NON-EXPLICIT SEXUAL SITUATIONS, EXPLICIT LANGUAGE
March 11th at 7pm (via Zoom)
Buy any Les(Bi)an Queer Story Month ticket for access
Join TDBC and Seattle Dyke March for a special WATCH PARTY for our shorts block. We'll be celebrating amazing sapphic stories while engaging with community in real time!
(Visited 1 times, 1 visits today)