Well, almost. They have everyone booked but Sugar & Spice and Amethyst!
In their ongoing series of booking out of town drag superstars, mostly from the various RuPaul Drag Race franchises, Capitol Hill's Queer Bar has gone on a booking binge for winter/spring of the new year. Just as the 15th season of RuPaul's Drag Race premieres at its new home on MTV, Queer Bar has begun showcasing the talent from the new season leading off with their own Irene The Alien aka Irene Dubois as the first guest on premiere day, Friday January 6th.
Which is also a bit heartbreaking as Irene was the first queen to be booted off this new season but she'll always have a warm spot in our hearts for repping Seattle…even if her talent show left everyone a bit…
Icy.
Following up in the weeks and months ahead, pretty much everyone else on the show will turn up including Princess Poppy who made her debut on Saturday, January 7th. Then, you have to wait until Saturday January 28th for a visit from Jax, followed by Robin Fierce on Saturday, February 4th.
Tickets for Jax and Robin Fierce are on sale now at https://www.thequeerbar.com/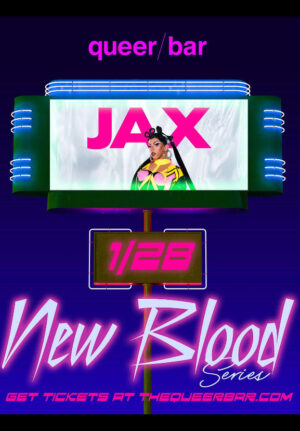 The rest of the line-up is as follows and tickets for these shows will go on sale as the season series progresses.
Malaysia Babydoll on February 25th.
Aura Mayari on March 3rd.
Marcia Marcia Marcia on March 17th.
Loosey LaDuca on April 14th.
Salina EsTitties on April 28th.
Sasha Colby on May 6th.
Mistress Isabelle Brooks on May 26th.
Luxx Noir London on June 10th.
Anetra on June 30th.
And, obviously you can expect even MORE names announced for Pride events at Queer Bar.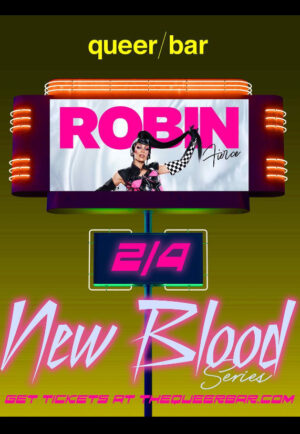 Also, I have to get something off my chest. I don't like to criticize (much) but….
WHAT'S WITH ALL THESE AWFUL DRAG NAMES?!?!?
I won't point fingers but…most of these new queens have really HORRIBLE names (IMO). They're either dumb, basic, or tacky without being fun/tacky.
Really, the only name I like is "Marcia Marcia Marcia". That one has some charm and wit despite being a 50 year old TV reference. Which is obviously something that 60+ year old RuPaul is gonna love.
Don't EVEN get me started on "Salina EsTitties"….
(Visited 162 times, 1 visits today)