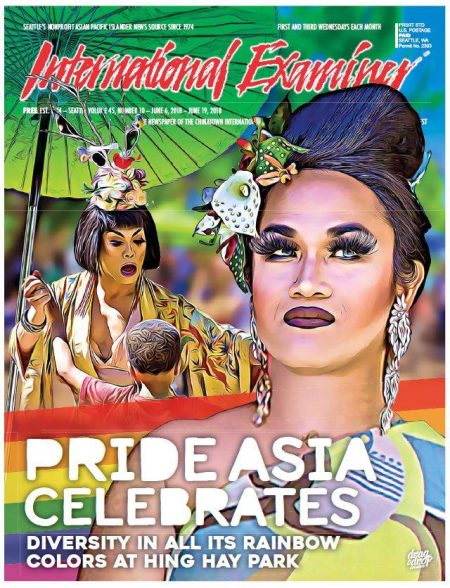 Not a lot of info available or a poster but I just stumbled along info about an upcoming Pride event…happening this coming Sunday!!! It's Pride Asia's annual festival celebration and it's happening on Sunday, May 28th at Hing Hay Park in the International District from Noon to 4pm.
Not surprisingly, it's hosted by the matriarchs of not only Seattle's Queer Asian community, but of Seattle's Drag community as well, Aleksa Manila and Gaysha Starr with a slew of talented performers on hand as well.
Pride Asia's festival is a fun way to start Pride month and in a great location…check out the festival and have some dim sum at a local restaurant and do some shopping at Uwajimaya and you've got your Sunday afternoon planned.
More info:
11th Annual
Pride ASIA Fest 2023
Sunday, May 28
Noon to 4PM | Hing Hay Park
Seattle, Washington
Hosted by ALEKSA MANILA
Pride ASIA Founder
& GAYSHA STARR
​Seattle Drag Legend
FEATURING:
Atasha Manila
David Leong's Northwest Kung Fu & Lion Dance
Duchess Drew Nightshade
Gabrielle Kazuko Nomura Gainor
MiYoung Margolis
Sepanta Bahri
Truong Nguyen
Whispurr Watershadow
(Visited 93 times, 1 visits today)