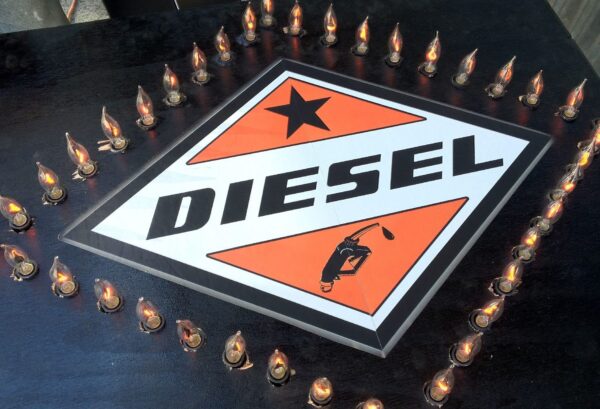 Horror is typically a theme on the streets of Capitol Hill this time of year due to Halloween but the horror got real last Friday, October 20th when an altercation outside gay men's bar Diesel at 1413 14th Avenue resulted in four people being stabbed and one man arrested. The incident occurred after 2am at bar closing time.
Via Capitol Hill Seattle blog:
Police and Seattle Fire were called to the Diesel bar on 14th Ave off E Madison to the just after 2 AM fight and stabbing. Arriving officers found a chaotic scene outside the bar with multiple people suffering from stab wounds in the attack. A fourth victim had left the scene but was located nearby.
We've seen no details about what set off the fight or what the fight was about or if it specifically only involved people exiting Diesel or if people passing by had been part of the altercation. Diesel is located immediately behind the Chop Suey night club on the corner of 14th and Madison and near a number of other night life establishments.
On Tuesday, the King County Prosecutor's office announced that Thomas Ellis, 36, has been charged with two counts of second degree assault. Ellis claims that the stabbins were self defensive after a fight broke out in front of the bar.
But, victims of the attack told police that Ellis had chased down victims in a way that "was in no way self-defense."
(Visited 111 times, 1 visits today)