All BLACK Everything!
February 16, 2020 @ 10:00 pm

-

2:00 am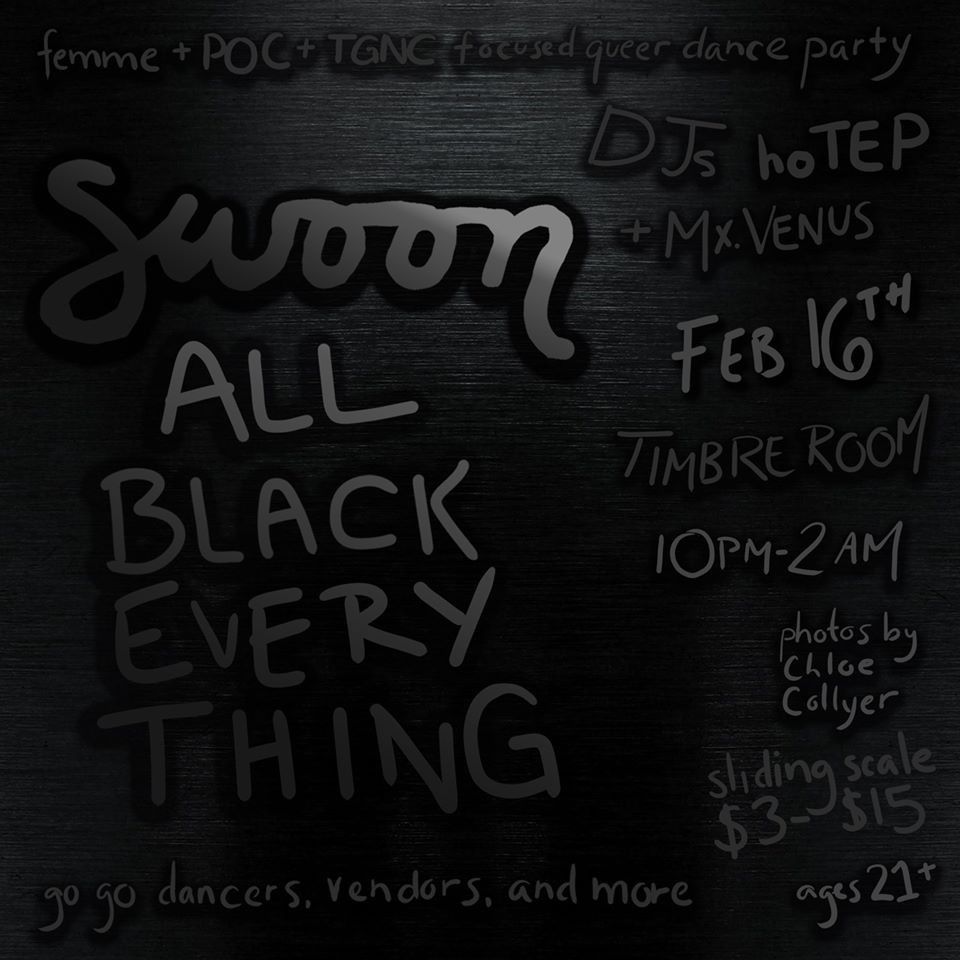 This month and EVERY MONTH is a time for you to support Black businesses, pay Black artist their worth, pay your Black friends, and PAY REPARATIONS!
🖤🖤🖤🖤🖤🖤🖤🖤🖤🖤🖤🖤
Special guest DJ HoTEP
Photography by Chloe Collyer
Vendor Nomi Helene
💰🤑don't forget that cash
for your gogo dancers🤑💰
🖤🖤🖤🖤🖤🖤🖤🖤🖤🖤🖤🖤
This is a QUEER POC + TRANS GNC + FEMME centered party. If this is not you, you are still welcome to come but the suggested donation is less of a suggestion to you 😉
🖤🖤🖤🖤🖤🖤🖤🖤🖤🖤🖤🖤
PAY F#$<!&@ REPARATIONS!
21+
$5-$20 suggested donation.
Related Events