All Femme Electronica: Aquamarine Space Unicorns/Blevin Blectum
January 17, 2019 @ 8:00 pm

-

10:30 pm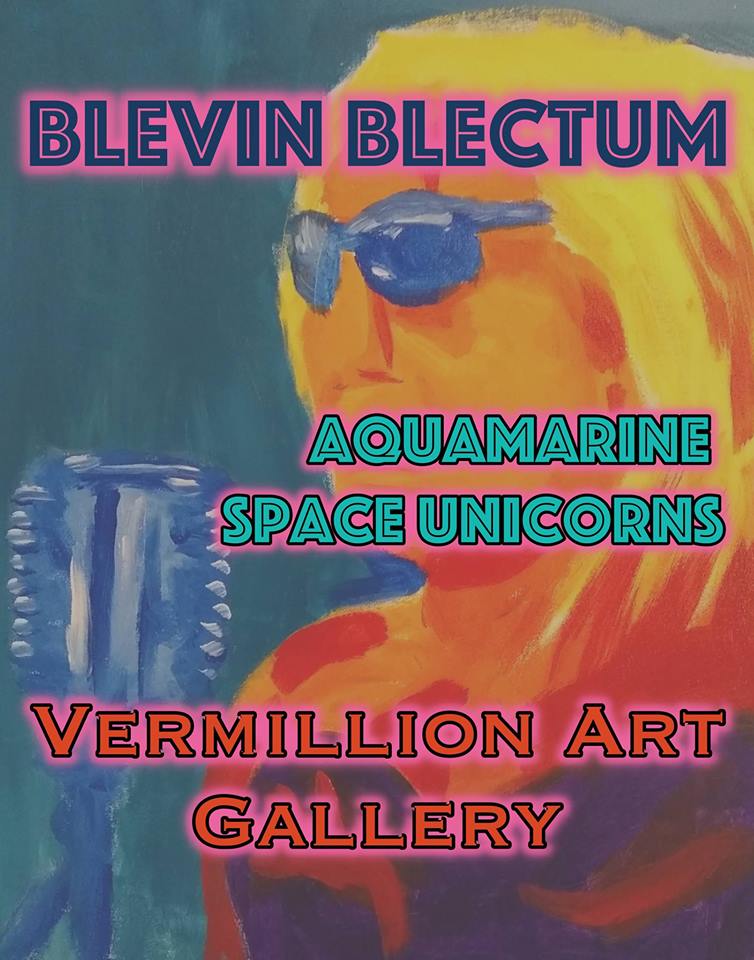 ALL FEMME, ALL ELECTRONICA SHOW AT VERMILLION ART GALLERY
Blevin Blectum teams up with Aquamarine Space Unicorns for an all femme, all electronica show at the Vermillion Art Gallery in Capitol Hill
January 17, 2019, from 8-10, the Vermillion Gallery presents Blevin Blectum and the premier show of Aquamarine Space Unicorns. Aquamarine Space Unicorns are promoting their latest LP 'Minor AF'. Doors open at 7, show starts at 8. Free (suggested donation 5-10 dollars). Vermillion Art Gallery is at 1508 11th Ave, Seattle, WA 98122.
Blevin Blectum makes electronic music and related multidimensional nonsense since 1998. With Kristin Grace Erickson as Blectum from Blechdom, Ars Electronica lauded digital duo. With Michael Kelley and Elise Kuder as The Traveling Bubble Ensemble, radio play live electronic acoustic science fiction. Most recently also recording as the new SYNOPTERUS project. Newly relocated from east to west, lives and works with avian animals and sound-designs for Alexa devices in Seattle.
Joyanna M & Lily Bell are Aquamarine Space Unicorns, a trip-hop duo from Seattle, WA. They have been making music for almost 3 years, and have produced four LPs with another LP to be released in the early part of 2019. Joyanna lays down heavy beats and layers of light accompanied by Lily's soulful alto voice. They aren't afraid to sing for the marginalized and oppressed or sing against the powers that be that enable injustice.
Praise for Blevin Blectum:
"One of the world's most fascinating electronic-music producers," — David Segal, The Stranger.
Praise for Aquamarine Space Unicorns:
"Soaring, EDM infused, space-pop rhythms" — NW Music Scene.
Links for Blevin Blectum:
http://www.blevinblectum.com
https://www.facebook.com/blevin.blectum
https://www.facebook.com/BlevinBlectumD84
https://instagram.com/blectum/
https://en.wikipedia.org/wiki/Blevin_Blectum
Links for Aquamarine Space Unicorns:
https://www.aquamarinespaceunicorns.com/ �
Twitter: @AquSpaceUnicorn, @joyanna1985, and @lily_bell82 � https://soundcloud.com/aquamarine-space-unicorns https://aquamarinespaceunicorns.bandcamp.com/�
Presented by Vermillion Art Gallery & Arkay Artists. For more information contact Arkay Artists: info@arkayartist.com, 253-209-9111 or Vermillion Art Gallery: email@vermillionseattle.com, 206-709-9797
(Visited 1 times, 1 visits today)
Related Events