FuKdtuP Variety Show
December 11, 2019 @ 8:00 pm

-

2:00 am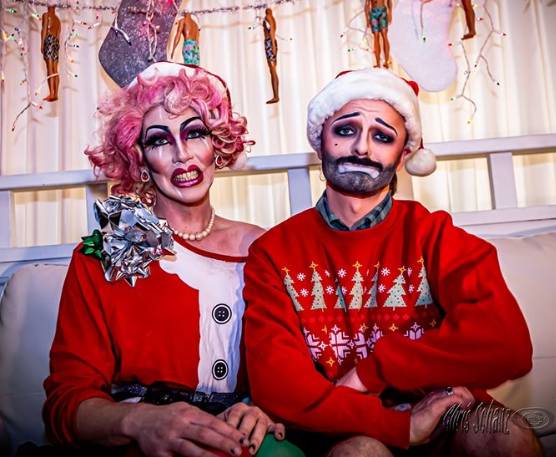 We all know the holidays are fucked right? From virgin mom's poppin' babies in barns, to god damn price of air fair, they're stressful, based in religious bullshit and very expensive. So we feel the best way to cope is to have fucked up show about how fucked it all really is..
Doors open at 8pm where you can join us early for drinks, a tarot reading rom the loosely psychic Lazy Suzan, or get your custom holiday card by Kelly O's dirty Santa booth! Or get your last minute xmas shopping done with our fabulous vendors this month, Nomihelene and Ocelotl's Trading Post.
Show starts at 9pm with performances from:
Qn Shmooquan (Queen Shmooquan)
Chase Burns (Uh Oh)
Rachael Beaver
and your hosts
Timmy Roghaar (Strawberry Shartcake Official)
& Nico Pecans (Miss Texas 1988)
Don't forget the costume contest, best Fukdt Up Holiday leek gets a prize!
MERRY SLUTMAS YOU FILTHY ANIMALS!!!
Xoxo,
Your family at FukdtuP
Related Events