Kill Me To Death : A Benefit Screening for Gender Is Over
August 29, 2019 @ 8:00 pm

-

10:00 pm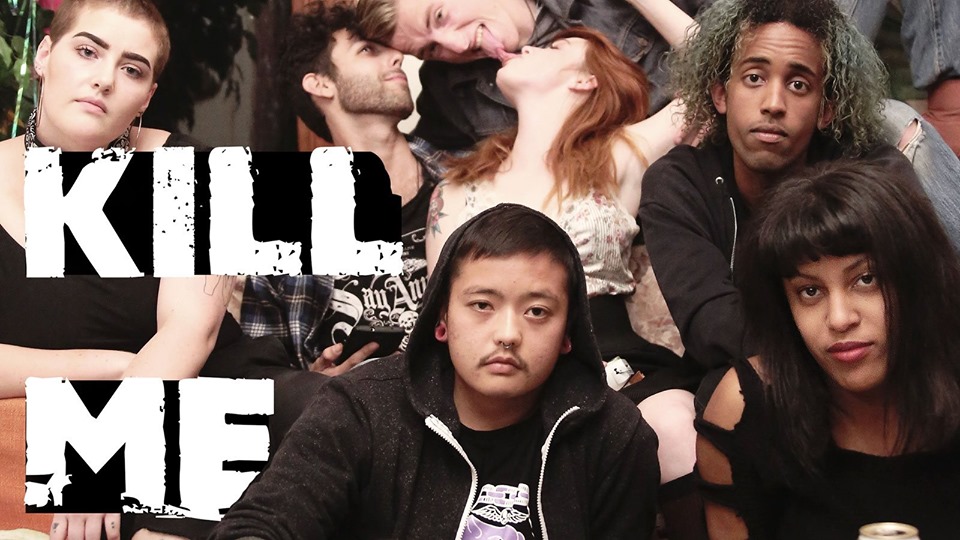 Kill me to death, a film by Seattle-based Danny Denial, stars local artists Eva Walker of The Black Tones, Michael Renney, and Claire Grayson, with special appearances by The Wednesdays, DoNormaal, Clone Wolf, DARK SMITH and soundtrack contributions by A Deer A Horse, Fruit Juice, Havania Whaal, DIRTY DIRTY, LAWRENCE ROTHMAN feat. Kim Gordon, and many others. Following the suicide of a nobody actress in a dying arts scene, the six struggling musicians who saw her last confront their own mortality in this lo-fi exploration of suicide, depression, gender identity and punk rock.
The film's premiere is a benefit for #GenderIsOver – If You Want It which is a New York based 501(c)(3) organization that supports the fight for gender self-determination and body sovereignty through community building, retail sales, events and charitable giveaways. The group supports trans & gender nonconforming people with special consideration for: education, youth empowerment, homelessness, mental health, incarceration, and structural racism.
100% OF TICKETS GO TO GENDER IS OVER: https://nwfilmforum.org/events/kill-me-to-death-a-benefit-for-gender-is-over/
TRIGGER WARNING: This film contains graphic images, language and information about suicide which may be upsetting to some people. The film is unrated, but is not meant to be viewed by those under the age of 18 due to language and topics.
Related Events