Monster Planet 10.WDE – Worst Date Ever: chapter ei8ht
February 13, 2020 @ 9:00 pm

-

2:00 am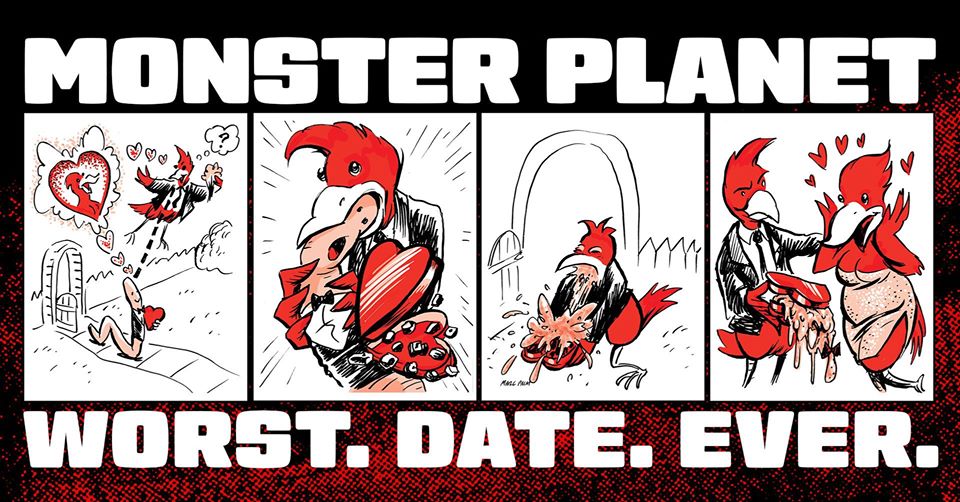 Note: Not an LGBTQ specific event; open to all
On February 13th, 2020, SYNPROV CORP returns to their home base at Re-bar for their 8th annual exploration into the moist nether regions of Monster Planet. A mission that is often referred to as: Worst Date Ever!
Mission personnel:
– Hanssen
https://soundcloud.com/hanssen
– The Unique Molecule
https://soundcloud.com/unique-molecule
– Gel-Sol
https://gelsol.bandcamp.com/
– Leave Trace
https://soundcloud.com/leave-trace
– Brian Oblivion
https://hearthis.at/brian-oblivion/
Optical Overload Command Center:
– Killing Frenzy
– Heavy
– Bradley Millington
Monster Planet is a place that lies beyond the furthest reaches of our imaginations. Extensive research into this vast uncharted world is conducted by the mysterious SYNPROV CORP, an ever-expanding collective of producers, musicians, sound designers, visual artists, and B-movie enthusiasts. They conduct regular missions, usually from their home base in Seattle, in which different performers improvise a soundtrack to a curated mix of the most bizarre and cheesy B-movies they can find, creating a surreal blend of continuously evolving ambient/experimental/drone music and obscure, low budget cinema.
————————————————————————–
Movies provided by: Scarecrow Video
http://www.scarecrow.com/
————————————————————————–
Come down and enjoy a nice cocktail or two while having your brain fried with sonic bliss and movies so shockingly bad that they have to exist in order to keep balance in the universe.
Keep track of Monster Planet awesome sauce and download the audio data reports from our missions at these fine websites…
http://monsterplanet.tv
http://monsterplanet.bandcamp.com
http://soundcloud.com/monster-planet
http://hearthis.at/mpsea/
http://www.facebook.com/MonsterPlanetSeattle
Re-bar Seattle (est. 1990) 1114 Howell St Seattle WA 98101
www.rebarseattle.com
21+w/ID
ADA Accessible
Related Events