NW NERD Podcast after party / cosplay contest at Raygun Lounge
September 2, 2017 @ 7:30 pm

-

11:59 pm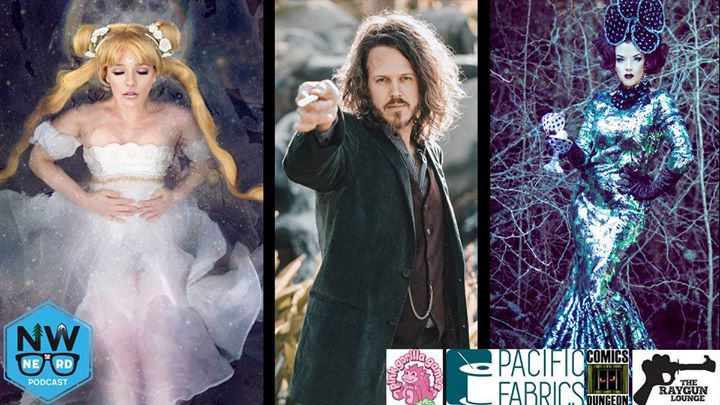 NW NERD Podcast is throwing a PAX after party and cosplay contest Sept. 2 at the Raygun Lounge. Come and show off your crafty cosplay skills.
JUDGES:
– J Von Stratton with Seattle Mermaids and J. Von Stratton Designs
(Mermaid from S1 Ep17)
– Royalberry Cosplay with the Cosplay Repair Station
– Billythebrick Cosplay
PRIZE SPONSORS:
Pink Gorilla Games
Pacific Fabrics
Comics Dungeon
What's at the party?
– Cosplay contest: Come dressed in cosplay and wow our judges. Three prize packages are sponsored by Pacific Fabrics, Comics Dungeon, and Pink Gorilla Games. Judges (pictured in the banner for this event) include J Von Stratton (Mermaid from S1 Ep17 of NW NERD podcast), Royalberry Cosplay, and Billythebrick Cosplay.
Pre-registration via this Google form: http://bit.ly/2uh9OgU
– Photos: Take a photo and make a memory in front of the NW NERD backdrop with comic-themed props.
– The Raygun Lounge: This event is ALL AGES, however, Raygun serves beer, wine, and cider for people 21 and older. They have a bunch of coin-operated arcade games and pinball machines, with special deals for people who set high scores each quarter.
A FEW BASIC RULES:
-Individual entries only. No groups or couples may compete as one entry.
-Two of the winners will be chosen by the judges. A third will be picked by the audience from a group of top competitors selected by the judges.
-The judges have final say on who the winners are. In the case that there is no consensus, Nick and Dyer will break the tie.
-Contestants must be present during prize announcements to win.
-Have fun! (More of a suggestion than a rule, but do it!)
(Visited 1 times, 1 visits today)