Q2: The 2nd Annual Qabaret [Variety Show]
August 31, 2019 @ 7:30 pm

-

9:00 pm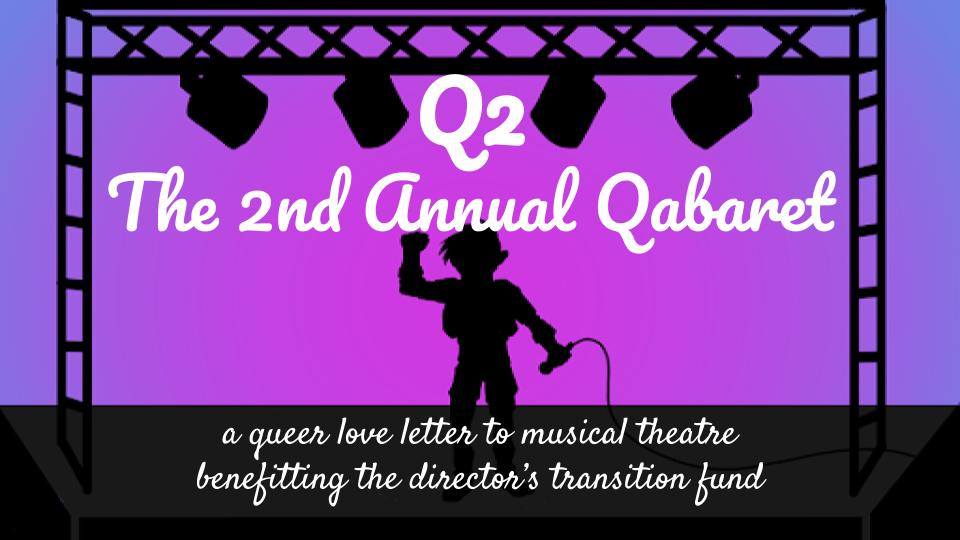 **A note about our location: The front door to Copious is on Market Street, between Bop Street Records and Pie Bar.**
If you've ever wished you could see someone like you onstage in your favorite musical, then this show is for you! Qabaret is a performance dedicated to every queer kid who sings along to musicals in the shower, changes the pronouns to the love songs, and transposes ballads written for different ranges. Join us for an evening of musical theatre like you've never seen it before–every song will have the queer twist you've always wanted. Proceeds benefit the director's transition fund.
Tonight's Cocktail: One Gay More
—
Accessibility: Our freight elevator can be accessed from the entrance to the building on NW 56th. We know a separate entrance is not ideal and apologize for any inconvenience as a result of the building we are in. Please let Copious know if you need access to our elevator and one of our house managers will be happy to receive you upon your arrival.
Copious is an inclusive and safe space. The following actions or display of behavior will not be tolerated: bigotry, racism, sexism, transphobia, homophobia, misogyny, ableism, as well as the disrespect of the rules of consent. While our space does not meet ADA requirements, there is an old freight elevator in the building and it can be used as necessary. We will make every accommodation we can with advance notice. Our staff is here to support you.
Related Events