Queer Geek Board Games @ Phoenix Comics
August 7, 2021 @ 1:00 pm

-

6:00 pm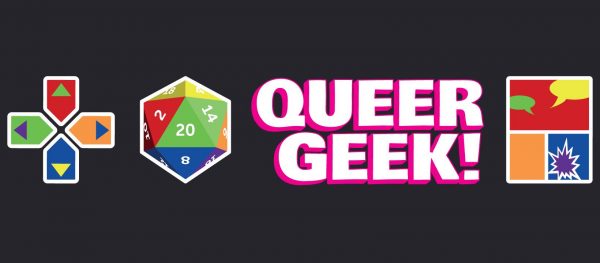 We are back again!
This is a chance to meet up for some LGBTQ-flavored (allies also welcome) gaming and socializing.
Some things to be aware of – these are store policies:
1. You must be prepared to show proof of vaccination. A photo on your phone (or similar) is sufficient.
2. Masks are required.
3. We may have to cap attendance – last month it was capped at 24-28, probably slightly higher this month.
4. While drinks are allowed, food is not allowed.
These are subject to change depending on how things progress, but please respect these policies (or however they are updated before the event) if you attend.
We start at 1 but feel free to drop by when you are able! It's nothing formal.
This meet up happens one Saturday a month.
Phoenix has been lovely enough to offer their space for gaming. Their space is on Broadway in Capitol Hill next to Dick's. The gaming space is in the back of the store.
They have a selection of demo games. I'll bring some games and definitely bring things you'd like to play (and feel free to mention any requests or games you want to bring).
You are welcome to bring your own (non-alcoholic) drinks, but they do sell (non-alcoholic) drinks there. Of course, since they are offering us their space for free, please consider buying a drink and/or shopping at the store if you can and please treat the staff well.
Feel free to drop by and meet cool people without partaking of games, that's fine too.
If you haven't played a board game since Sorry and Monopoly, no worries. We're very friendly to new players.
If you're new to the group, please come say hi and let us know that you're there for the event, as there are other patrons at the store (I'll keep an eye out too).
If you've been coming to the group for a while and play with the same crew each time, try to switch it up sometimes and play games with new folks!
Feel free to invite friends and such!
(Please note that since this is a closed group, events may not be public to non-members, so feel free to invite them to Queer Geek! Seattle if they want to RSVP, or they can just show up. There is also a public version of the event on our Queer Geek Facebook "like page.")
We'll be providing (and highly recommend wearing) nametag stickers that indicate gender pronouns. We want this to be a comfortable environment for everyone, so please respect people's listed or stated gender pronouns.
(Visited 2 times, 1 visits today)
Related Events