Rat City Roller Derby Pinky's Program-Learn to Skate Camp!
March 17, 2018 @ 9:00 am

-

11:00 am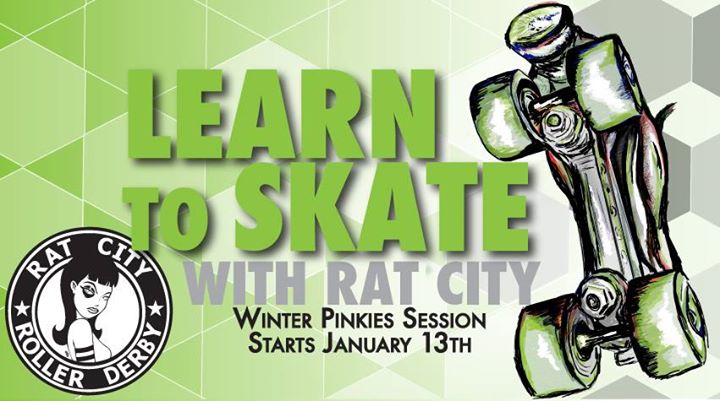 Pinkies learn-to-skate camp! Learn how to balance, maintain skating form, stops,crossovers, jumps and backwards skating. Skaters completing Pinkies are also invited to assess into our
Fundamentals program to continue their derby journey.
All we ask is that you bring your own gear (skates, knee/elbow pads, wrist guards, mouthguard and helmet). All skaters 18+ are welcome. Please be prepared to sign a waiver and bring proof of primary
insurance on your first day of class.
If you have any questions, please contact newskaters@ratcityrollergirls.com.
Pinkies is $150 for eight sessions plus an open skate and assessments. All pinkie practices are on Saturday (starting on Jan. 13th) at 8 AM to 10 AM.
Tickets: http://www.strangertickets.com/events/49837145/rat-city-roller-derby-pinkies-skate-camp