SAL Presents: Nick Offerman
October 28, 2016 @ 7:30 pm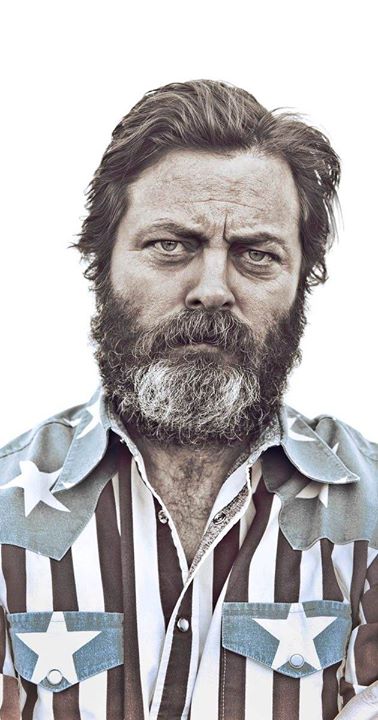 After two New York Times bestsellers, actor/writer/woodworker Nick Offerman returns with the subject for which he's known best, his real-life woodshop, in his latest book Good Clean Fun: Misadventures in Sawdust at Offerman Woodshop to be released in October 2016. Tickets include a copy of the book.
Nick Offerman is People magazine's Sexiest Man Alive 2012: Mustache Edition, and best known as a star in the acclaimed NBC series Parks and Recreation, for which he received the Televison Critics Association Award for Individual Achievement in Comedy. His numerous television and movie appearances include roles in Will & Grace, The King of Queens, The West Wing, George Lopez, Deadwood, in Childrens Hospital, 21 Jump Street, and The Men Who Stare at Goats. He most recently was in the FX series Fargo, for which he received a Critics' Choice Television Award nomination for Best Supporting Actor in a Movie/Miniseries.
Offerman is also a professional carpenter. He lives in Los Angeles with his wife, actress Megan Mullally, where he spends his time off-set running the Offerman Woodshop, where he builds canoes, dining room tables, and mustache combs.
(Visited 1 times, 1 visits today)