SAL Presents: Ta-Nehisi Coates – Limited Availability
November 5, 2017 @ 7:30 pm

-

9:30 pm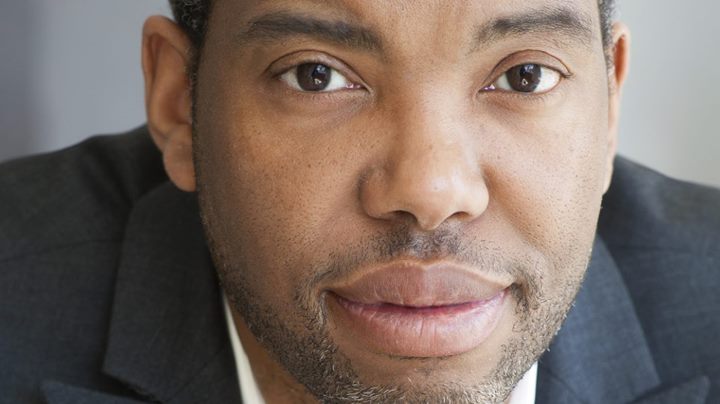 "[T]here is no hope if we can't face up to the narrative, if we can't actually admit who we are. If we can't actually admit what happened, there is no hope." – Ta-Nehisi Coates at a speech for the College of Charleston
Ta-Nehisi Coates will be presented in conversation about his forthcoming book, We Were Eight Years in Power: An American Tragedy. SAL Executive Director Ruth Dickey will moderate the evening's conversation. All tickets except student include a copy of the book.
Please note: Coates will not be in attendance at the pre-event reception.
Since his last appearance at SAL in the 2015/16 Season, where Coates discussed his National Book Award-winning Between the World and Me, he has added best-selling comic writer to his long list of accomplishments and soon a third book. In 2015, Coates signed on to revive Marvel's Black Panther superhero story with a new series entitled A Nation Under Our Feet. The first installment in the story premiered in April 2016 and, according to the Guardian, sold more than 250,000 copies in a month, "Making it the bestselling comic in the US so far this year." In his first venture into the genre, Coates endeavors to answer the question, "Can a good man be a king, and would an advanced society tolerate a monarch?"
Ta-Nehisi Coates is a memoirist, journalist, blogger and educator. He is a national correspondent for The Atlantic, and one of the most original and perceptive voices on black America. With rich emotional depth and a sonar sense of how pop culture, politics, and history shape discussions of diversity, Coates is "the young James Joyce of the hip hop generation" (Walter Mosley). Coates has worked for The Village Voice, Washington City Paper, and TIME Magazine. He has contributed to The New York Times Magazine, The Washington Post, The Washington Monthly, O, and other publications. He was a Martin Luther King Jr. Visiting Scholar at the Massachusetts Institute of Technology in 2012 and a journalist-in-residence at the City University of New York Graduate School of Journalism in 2014. He is also a 2015 MacArthur 'Genius' Award Winner.
Coates' forthcoming book We Were Eight Years in Power, is an annotated collection of new and previously published essays on the Obama era, including an interview with the past President himself.