This photo is from W Magazine. It scares me.
In real Dina Martina news, the local diva, who just completed her annual Christmas show, has announced she'll be returning to town this spring for her new show, "The Wonderful World of Dina". As usual, she'll be cavorting at Re-bar and the show runs from March 18 to April 30. Here's the press blurb from Dina's camp:
Fresh on the heels of another successful Christmas show in Seattle, the talent-stuffed Dina Martina and ultra-gifted accompanist Chris Jeffries make a semi-awaited return to Re-bar for a Spring show that's oozing with razzle-dazzle (minus the dazzle). Dina Martina's shows are brimming with unwittingly hilarious songs, point-free stories, astoundingly funny videos, bizarre audience gifts, costumes on their deathbeds and, as The Village Voice says, "comedy that'll make you piss your pants!" Get your tickets now and see why Dina Martina is a favorite of people like John Waters, Margaret Cho, Matt Stone, Jennifer Coolidge and Whoopi Goldberg, to name just a few!
Good. Something to look forward to this spring.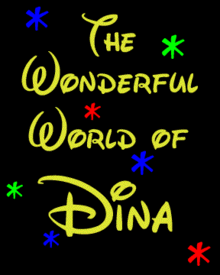 (Visited 1 times, 1 visits today)