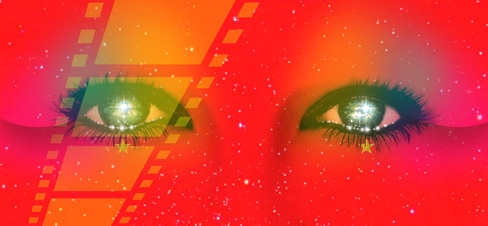 The only thing better than a Goldmine, is a Velvet lined Goldmine (also the awesome movie by Todd Haynes) and Three Dollar Bill is GIVING us a "Velvet Goldmine" this Friday, March 25 with their 4th annual dinner/auction/fundraiser. It's being held at the lovely Sodo Park, 3200 1st Avenue South starting at 6pm and features delicious food from Herban Fest and the chance to bid on some amazingly decadent prizes including a 5 night vacation from Mead Brown Costa Rica Vacation Rentals, a private party at the ultra swank Grim's Butterfly Lounge, or a 7-day Holland America cruise to Alaska or Mexico and much, much more.
To buy tickets, donate an item, or volunteer, visit the Three Dollar Bill website or call 206-323-4274.
AND, start thinking about buying tickets for their Spring Film Series, "Outlaw: Jean Genet on Film" featuring some scandalous films based on the writings of the scandalous French writer, Jean Genet, including screenings of Fassbinder's last film Querelle and The Maids starring Glenda Jackson and the recently departed Susannah York. Check out the perverse fun beginning April 7.
(Visited 1 times, 1 visits today)