March 22, 2011

•
by
Seattle Gay Scene
Everyone's favorite gay rapper, Cazwell is back with a new song/video, titled "Get My Money Back" that features plenty of his signature trademarks: a driving beat, some jammin' hooks, and scores of hot, nubile, barely dressed stud muffins doing some amazing dance moves. (It's like a Titan porn movie without the money shot…) Oh, and the cute as pie Cazwell himself, complete with gap toothed smile, searing blue eyes and the obligatory shot of his butt cleavage…the man is sex on a stick.
The video is exclusive, for now, to OUT magazine. Go HERE to check it out and an interview with the Caz.
(Visited 1 times, 1 visits today)
Related Posts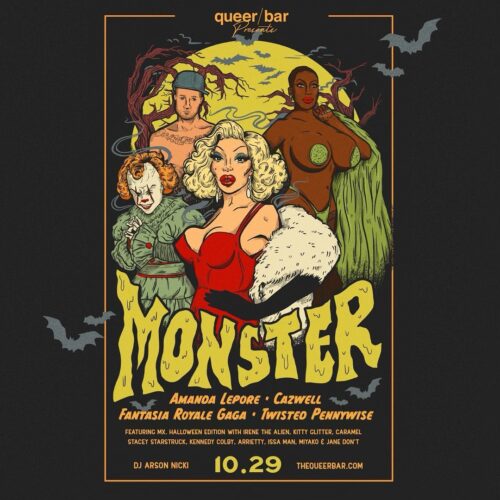 *Beefcake Babylon • *Cheesecake Babylon • *Dragolicious • Arts & Entertainment • Bars & Nightclubs • DJ Dance Party • Halloween Gay Seattle • Nightlife • We Love The Nightlife
We're already seeing announcements for parties for Halloween 2022 in
...