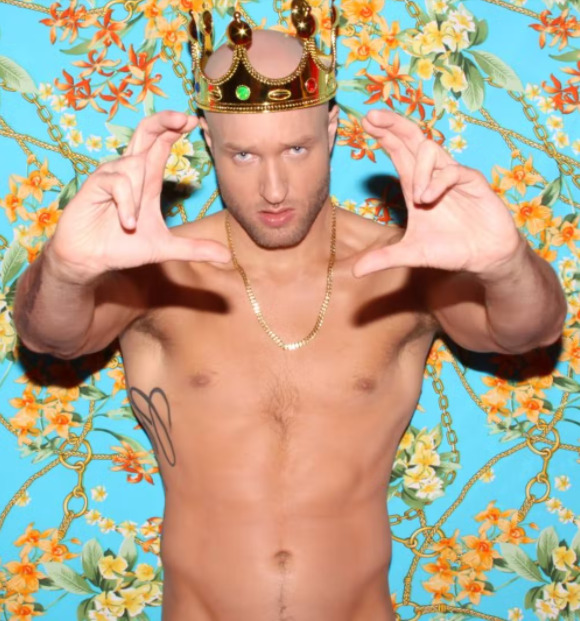 Looks like the Cuff Complex has a hot and greasy good time planned for Good Friday, next week (April 15th). They're debuting a zexy new monthly dj dance party called OIL SLICK PARTY and it looks like they're trying to get all "Folsom Street Party" up in there with special guest porn stars popping in every month.
We approve!
First up for April: iconic gay rapper/singer/performer Cazwell will take the stage along with the "Don Juan of Gay, Bi and Trans Porn" Cesar XES starring in their first stripper show.
Cazwell is of course best known for his risque songs like "Ice Cream Truck" and "Unzip Me" with Peaches. He's been to Seattle many times over the years and he's always sexy good fun.
Cesar XES is well known for…uh, dirty sexy videos featuring his large penis and cute booty!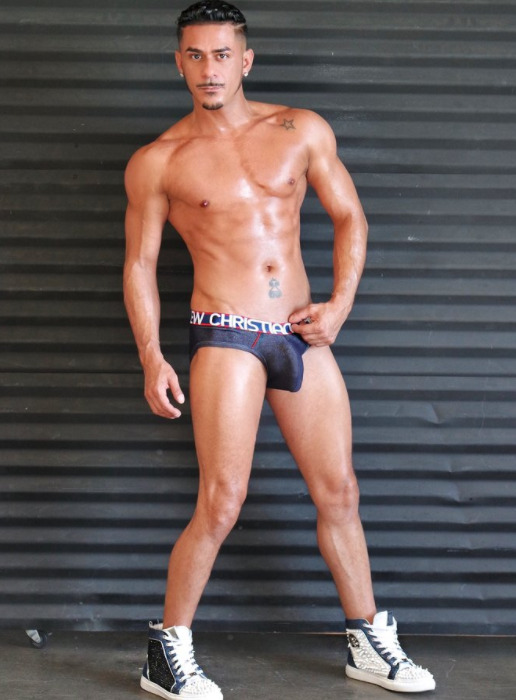 As for Oil Slick, they hope to be known for Zexy Good Times! And, "Dad Bod Contest" at midnight with a $250 cash prize hosted by Kitty Glitter!
Oh, and they'll be lots of gogos and stiff drinks and such.
Party goes to 3am!
21+ w/ID!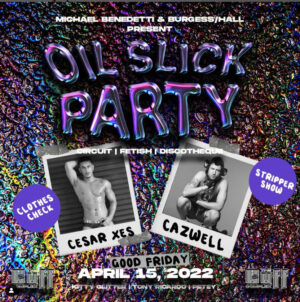 Tags: Cazwell, Cesar XES, Gay Men Dance Party, Gay Men Sexy Dance Party, Hot Dad Bod Contest, Oil Slick Party, Oil Slick Party Cuff Complex, The Cuff Complex