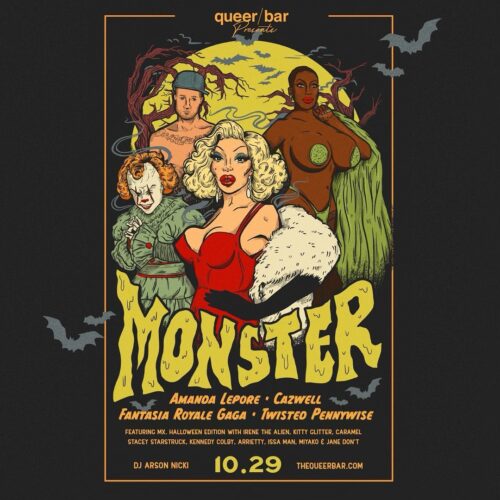 We're already seeing announcements for parties for Halloween 2022 in the Metro LGBTQ+ Seattle area. And, one of the biggest was just announced with queer/bar posting today about their big MONSTER party happening on Saturday, October 29th:
That's a big, crazy cast of talent!
We also know that Nark will be hosting a special Halloween version of his PIGS FLY kinky dance party on Friday, October 28th at the Cuff Complex with special guests the POLYGLAMOROUS crew from San Francisco plus all sorts of other special guests.
Nark will also host his own Top Secret Halloween Party on Saturday, the 29th, called GAYLIENS. No location has been revealed but we're guessing it might be…ON CAPITOL HILL!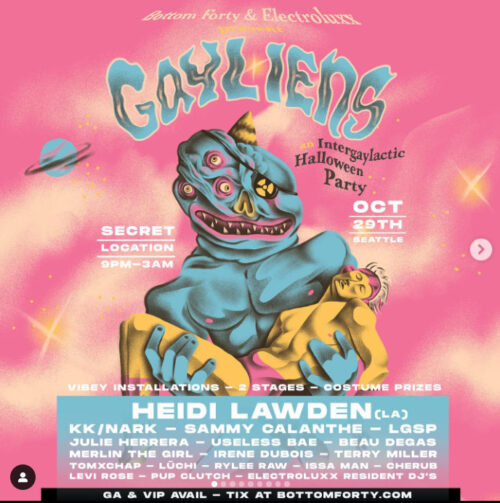 Snag tickets for MONSTER at the queer/bar website (but not until Monday, Sept 26th): https://www.thequeerbar.com/
(Visited 36 times, 1 visits today)