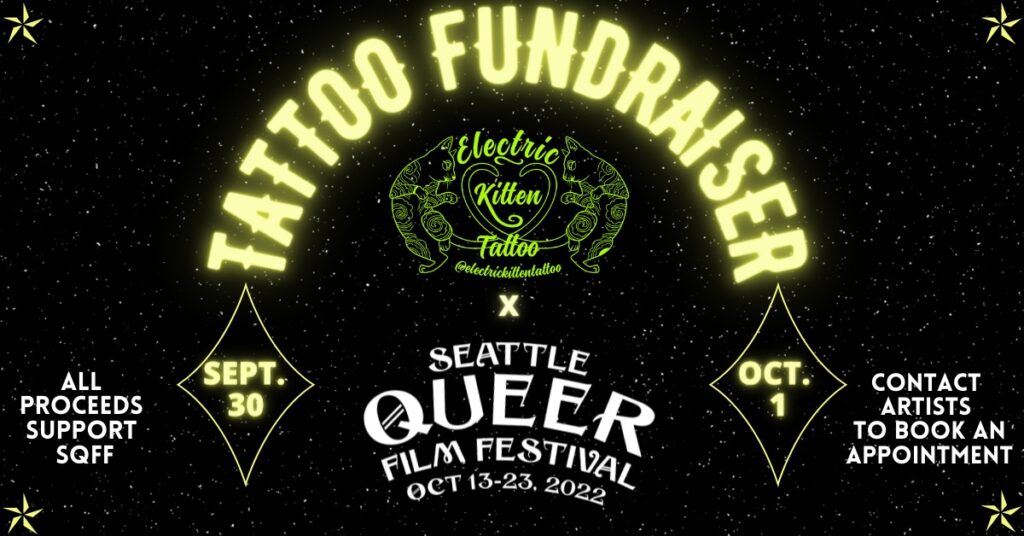 LOL!
That's usually NOT a great pairing but they're actually separate fundraisers.
KIDS! Don't get drunk and decide to get a tattoo!
So, the Seattle Queer Film Festival returns online and in-person from October 13th to the 23rd and festival producers Three Dollar Bill Cinema are doing a couple fun fundraisers to help get the party started.
Option One is a promotional deal with the fine folks at Electric Kitten Tattoo who have four tattoo artists donating their time to providing tattoos on September 30th and October 1st with proceeds going to Three Dollar Bill Cinema/Seattle Queer Film Festival.
Details below:
Wanna make your love of queer film permanent? Get a cute flash tat and support Seattle Queer Film Festival at the same time!! It's a win-win!Electric Kitten Tattoo is generously throwing us a fundraiser and we'd be super grateful if you'd consider getting some new ink in our honor.

@inkbyrobyn and @scrim.shaw are available Sept. 30th and @pokeofdeath @monstermishtattoos are open on Oct. 1st. DM artists on Instagram to book an appointment!
AND, that's not all…"In partnership with Elsom Cellars, 50% of proceeds from this special limited availability wine supports TDBC. Pre-order our QUEER AS A THREE DOLLAR BILL red blend now. Stay tuned for our wine release party on Giving Tuesday!"
Go here for wine: https://elsomcellars.orderport.net/product-details/0344/Queer-as-a-3-Bill-Red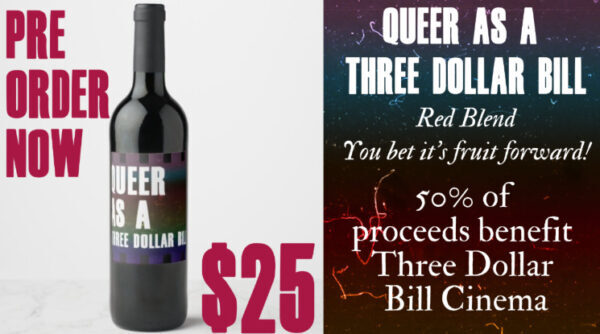 (Visited 11 times, 1 visits today)