Three Dollar Bill Cinema might be done with last month's Seattle Queer Film Festival but they have several big events in the weeks ahead…including online screenings, wine parties and in person screenings of beloved films from the past.
Coming up this week on Thursday, November 17th, an online screening and discussion of the film WILDHOOD. It's a part of Indigenous Queer Story Month and it's a partnership event with Real Rent Duwamish.
More info: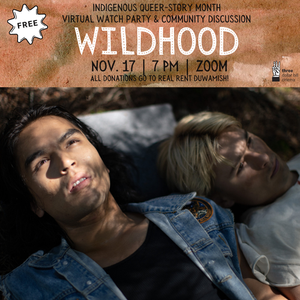 Join us for a virtual watch party for INDIGENOUS QUEER-STORY MONTH! We'll be watching WILDHOOD and then having a community discussion about the film via Zoom. Watch with us on Zoom or use any device with Hulu to stream the film!

THIS IS A FREE PROGRAM! Any purchase other than the FREE price is a donation to our fundraiser for Real Rent Duwamish! Any ticket sales or donations from Nov. 15-17 will be sent to the Duwamish Tribe. If you'd like to find out more visit www.realrentduwamish.org for information about how to support the Duwamish Tribe year round. Additionally, if you live outside of Seattle, please check out native-land.ca to see who's land you're on.

About WILDHOOD:

In a rural east-coast trailer park, Link (Philip Lewitski) lives with his toxic father and younger half-brother Travis (Avery Winters-Anthony). When Link discovers his Mi'kmaw mother could still be alive, it lights a flame and they make a run for a better life. On the road, they meet Pasmay (Canadian Screen Award Winner, Joshua Odjick), a pow wow dancer drawn to Link. As the boys journey across Mi'kma'ki, Link finds community, identity and love in the land where he belongs. Get tickets: https://www.goelevent.com/…/IndigenousQueer…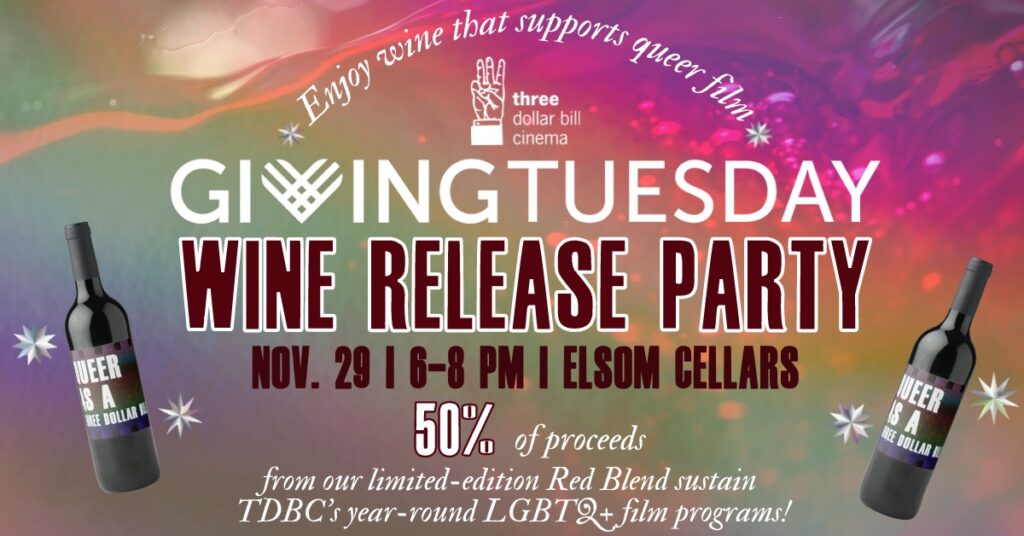 For all you winos out there, it gets EVEN BETTER on Tuesday, November 29th, when Elsom Cellars will host a Wine Release Party with Three Dollar Bill Cinema. It's a way to enjoy your favorite bevvie AND support your favorite non-profit film event producing group!!!
We've made it easy for you to support our queer non-profit this GivingTuesday…drink some wine with us!

We're so grateful that our friends at Elsom Cellars offered to release a custom wine label for us as a fundraiser. 50% of proceeds from our QUEER AS A THREE DOLLAR BILL Red Blend benefit Three Dollar Bill Cinema. GivingTuesday is the launch of our special limited-edition wine and it will be the first time we'll all get to try it!
You can pre-order the wine at https://threedollarbillcinema.org/queer-as-a-3-bill-wine
The event starts at 6pm and is obviously a 21+ kind of deal.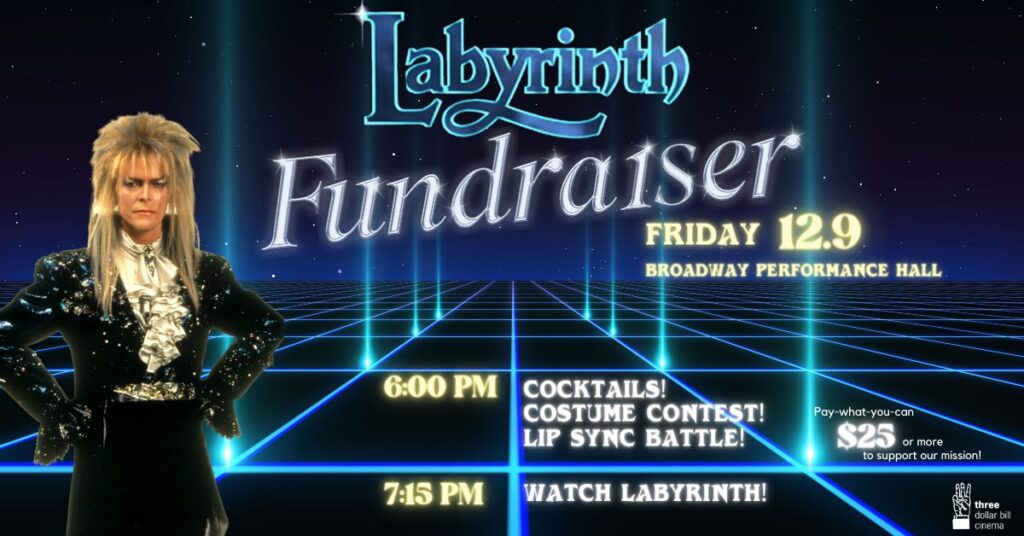 Finally, for 2022, Three Dollar Bill Cinema hosts their annual holiday screening and they've FINALLY got off the Auntie Mame bandwagon to screen something different!
(Note: we adore Auntie Mame but we also embrace CHANGE!!!)
For 2022, Three Dollar Bill Cinema will screen….
LABYRINTH! The beloved fantasy film with David Bowie and his huge crotch and directed by Jim Henson!
Also: the title I will consistently misspell!!!
All the poo:
(Visited 17 times, 1 visits today)