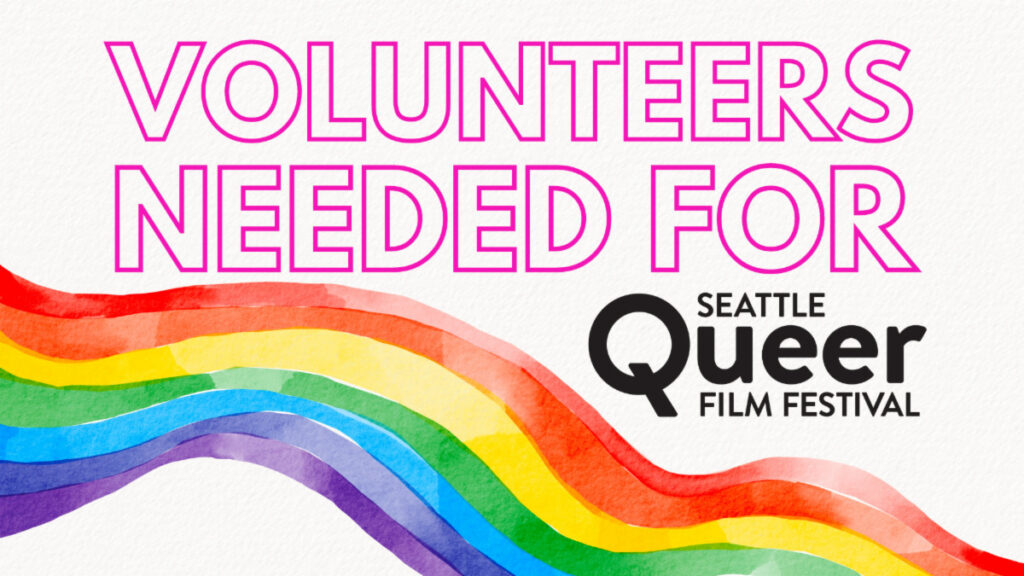 Volunteering is a great way to meet new people and make new connections! And, it's also how most community events happen…without volunteers we wouldn't have so many events that so many people enjoy/need! One of the biggest users of volunteers are film festivals…they'd come to a complete halt without them and the annual Seattle Queer Film Festival produced by Three Dollar Bill Cinema is no exception…it takes a villages of eager volunteers to keep it running! This year's festival is almost upon us…it runs October 12th through 22nd at venues all over town. Here's what they're looking for and a link for you to click to join up with them!
The 28th annual Seattle Queer Film Festival runs October 12-22, 2023, and we're looking for supportive volunteers from the community to help us make it a reality! We need:
BOX OFFICE ASSISTANTS
USHERS
PHOTOGRAPHERS/VIDEOGRAPHERS
EVENT LEADS
OPERATIONS ASSISTANT
PRE-FESTIVAL IN-OFFICE ADMIN HELP
HOME STAYS (HOUSE A FILMMAKER)
AND MORE!

If you think nothing above fits your skillsets, let us know in the contact form below and we will figure something out!
(Visited 27 times, 1 visits today)