"]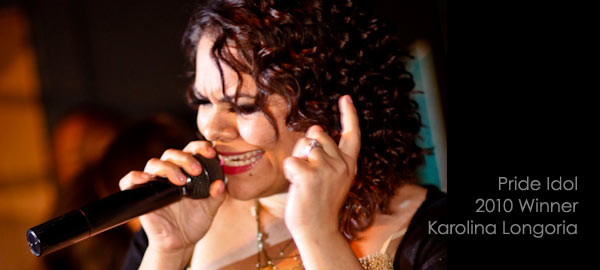 Diana Ross, eat your heart out! Seattle Out & Proud will be beginning the Pride Idol this weekend at Neighbors Nightclub. Want to feel like a superstar of pop music? Perhaps you're a closeted rock star? Join in on this bar competition for the title of 2011 Pride Idol. Every Sunday meet up with your friends at Neighbors at 6pm (and sing your pretty delicious hearts out to the world. The finale will be held on June 19th and the winner will be featured on the Pride Idol float during the 2011 Seattle Pride Parade, on June 26th, 2011. The details about the grand prize still have not been released.
If you want to be a participant, please register on brownpapertickets.com. Please note that there is a $10 fee in order to register for Pride Idol and they are accepting only 10 contestants, first come first serve. You will need to print and sign the rules on the Pride Idol website and bring them with you to the first night on March 27th. Here is the schedule:
Sunday March 27th – Easy Open
Sunday April 3rd – R&B Night
Sunday April 10th – Gospel Night
Sunday April 17th – Diva Night
Sunday April 24th – 80's Night
Sunday May 1st – Pop Culture Night
Sunday May 8th – Latino Night
Sunday May 15th – Country Music Night
Sunday May 29th – Soundtrack Night
Sunday June 5th – Burlesque Night
You don't need to register online if you only want to watch the performance, but you do have to be at least 21 with a valid ID to enter the establishment.
(Visited 1 times, 1 visits today)