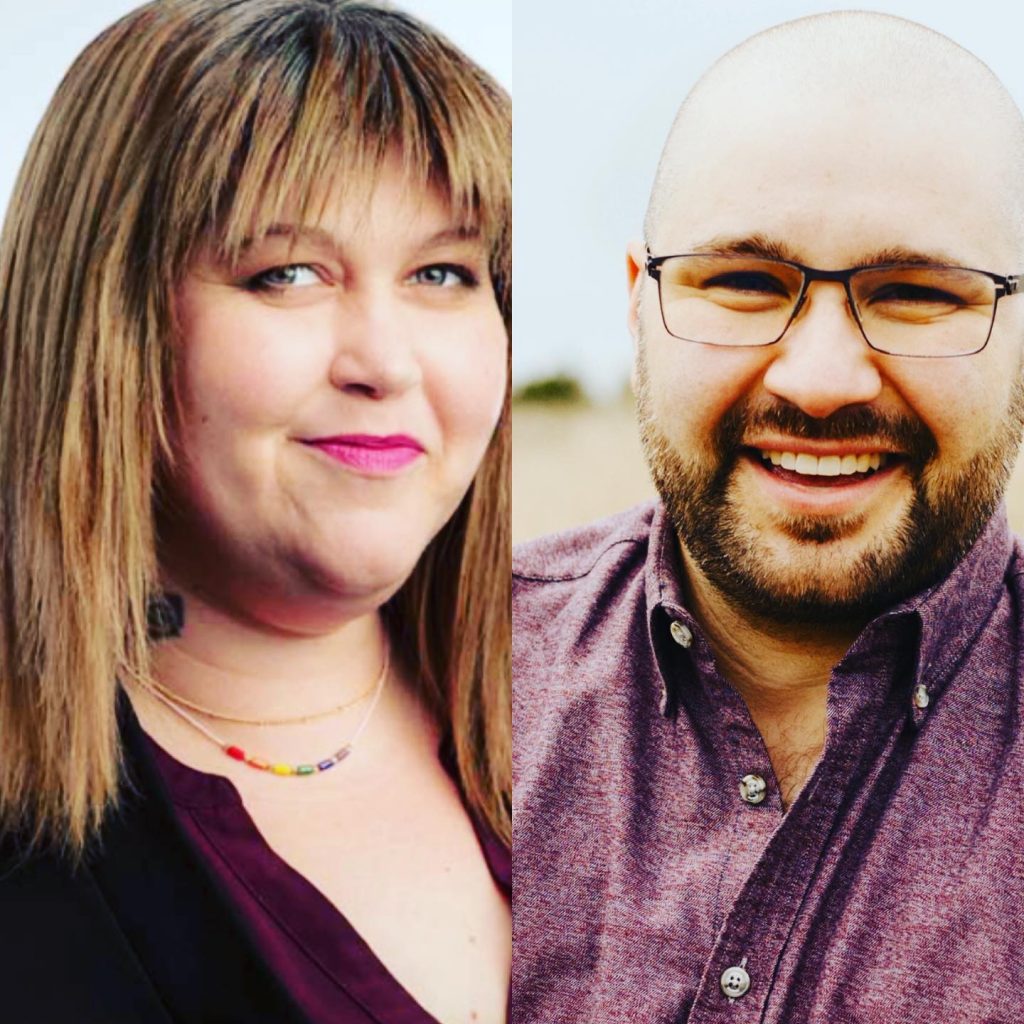 We're tardy to the party but Seattle Pride failed to send out any kind of press release about the fact they "parted ways" with their former Executive Director KRYSTAL MARX back in November of 2022. Marx headed Seattle Out & Proud, the non-profit group who produces the city's annual LGBTQ+ Pride Parade and other events, for the last 3 years. Although SGS has regularly received press releases from Seattle Pride, we seemed to have fallen off the list for their terse announcement about Marx's dismissal. We were eventually sent a copy of the letter sent to a priviliged few…none of whom reported it in the press, gay or mainstream.
But, Seattle Pride has had a long history of poor communication skills. Here's some fun examples from the past:
and:
Getting back to the present, here's the letter signed by Ramone Myers, the president of the Seattle Pride board, announcing the departure of Krystal Marx:
As a valued Seattle Pride partner, I'm writing to inform you about the departure of our executive director Krystal Marx from our organization. Our board of directors decided to part ways this past week, and we have thanked Ms. Marx for her three years of dedicated service including numerous contributions to our organization and to our community. We do so with the very best wishes for her future endeavors. Our organization has always been squarely focused on community – and our success moving forward will continue to rely on the support and involvement of our community and trusted partners. We are fortunate to have an amazing team of dedicated volunteers and staff to guide our work as we prepare to embark on a search for our new executive director. During this time the board will be taking on more day-to-day responsibilities to ensure that we continue to deliver on our program offerings, advocacy efforts, and partner commitments.
We reached out to Seattle Pride for any further information on why Marx was let go….and got the runaround. Also reached out to Krystal Marx and have not received a response. She's since found a new position in the area per her LinkedIn page.
As for Seattle Pride, they're on the hunt for a new Executive Director. They originally had a deadline of February 1st for applications but they apparently wanted/needed more applicants and that deadline has been changed to "until position is filled". The role of Executive Director as a paid position was a first for Seattle Pride when they hired Marx three years ago; up to that time, the organization had been voluntary…for the most part. As with many non-profit Pride organizations, sponsorship directors who have the job of rounding up big corporate donors to pay for Pride events, have been compensated. According to the job listing information provided by Seattle Pride, the Executive Director gig pays between $100k and $120k depending on experience.
If you think you got what it takes to handle the reins of a non-profit organization frequently besieged by controversy, then go to https://www.seattlepride.org/news/were-hiring-ed
In the meanwhile, Seattle Pride just announced that NOAH WAGONER would assume the role as interim executive director. From the press release:
Following the winter holiday break, Seattle Pride welcomed Noah Wagoner as the interim executive director in January. Wagoner has been deeply ingrained in a variety of roles at Seattle Pride since 2020. As a trans man, Wagoner is passionate about building a supportive community that celebrates and respects LGBTQIA+ people. He has had a storied career over the past 14 years within the LGBTQIA+ community, specifically in diversity and inclusion.
Previously, Wagoner served as Seattle Pride's program manager before accepting his role as interim executive director, in which he will work to further the organization in its mission to create unity, honor diversity, and achieve equal human rights as the organization conducts a search for a permanent executive director.
"We are grateful for Noah's significant contributions to the LGBTQIA+ community, and fortunate to have him at the helm during our search for a new executive director," said Seattle Pride Board President Ramone Myers.
Wagoner follows Krystal Marx, who the Seattle Pride board of directors decided to part ways with late last year. In a statement shared with Seattle Pride community partners and donors following her departure, Myers thanked Marx for her three years of dedicated service including numerous contributions to the organization and to the community. He noted that as the organization moves forward it will continue its focus on the LGBTQIA+ community and extended thanks for the continued support and involvement of dedicated volunteers, donors, and community partners.
We wish the best of luck to Noah for taking on this role…tackling the job of heading a Pride group in a city which has multiple groups producing various components of the city's annual LGBTQ Pride events on the last weekend of June, is not for the faint of heart. Nor is it entirely necessary (why do we need separate groups to produce Pride events like the Parade and Festival at City Center?) but I digress. I guess it IS hard work…
Like herding a circus of rabid monkeys on a rowboat in the Amazon and surrounded by cocaine fueled piranha with a grudge and a vendetta against life itself…
GOOD LUCK!!!!
(Visited 530 times, 1 visits today)